Adriano Celentano Biography | Celentano Adriano
Adriano Celentano is an Italian singer, multi-instrumentalist, composer, producer, comedian, actor, film director and TV host. He is nicknamed "il Molleggiato" (the flexible one) because of his dancing. The 80-year-old has released many record albums that have enjoyed huge commercial and critical success. In his career, Celentano has sold over 150 million records.
He is very often credited as the author of both the music and lyrics of his songs, although according to his wife Claudia Mori, sometimes they were written in collaboration with others. He is also considered one of the pillars of Italian music, due to his prolific career and great success both in Italy and in the rest of the world. Celentano has also suceeded in acting, he has appeared in about 40 films which are mostly comedies.
Adriano Celentano Mina
Mina Celentano was issued in 1998 by two top artist Mina Mazzini and Adriano Celentano. It was produced by Massimiliano Pani and recorded in Galbiate and Lugano. It sold over 2 million copies becoming the best-selling album of the year in Italy.
Celentano Mina Track Listing
"Acqua e sale"
"Brivido felino"
"Io non-volevo"
"Specchi riflessi"
"Dolce Fuoco dell'amore"
"Che t'aggia di'"
"Io ho te"
"Dolly"
"Sempre sempre sempre"
"Messaggio d'amore"
Adriano Celentano Albums
Studio albums
1960: Adriano with Giulio Libano and his
Orchestra
1960: Furore
1962: Peppermint Twist
1963: A New Orleans
1965: Non mi dir
1966: La festa
1966: Il ragazzo della via Gluck
1968: Azzurro/Una carezza in un pugno
1968: Adriano rock
1969: Le robe che ha detto Adriano
1969: Pioggia di successi
1970: Il forestiero
1971: Er più – Storia d'amore e di coltello nella 1971
1972: I mali del secolo
1973: La storia di uno… Adriano Celentano
1973: Nostalrock
1975: Yuppi du
1976: Svalutation
1977: Disco dance
1977: Tecadisk
1978: Ti avrò
1978: Geppo il folle
1979: Il concerto di Adriano
1979: Soli
1980: Un po' artista un po' no
1980: Tu non-mi lascerai
1981: Deus
1982: Uh… uh…
1982: Storia d'amore
1983: Atmosfera
1984: I miei americani
1985: Joan Lui
1986: I miei americani 2
1987: La pubblica ottusità
1991: Il re degli ignoranti
1994: Quel punto
1996: Arrivano gli uomini
1998: Mina Celentano
1999: Io non-so parlar d'amore
2000: Esco di rado e parlo ancora meno
2002: Per sempre
2004: C'è sempre un motivo
2005: C'è sempre un motivo + L'Indiano
2007: Dormi amore, la situazione non è buona
2011: Facciamo finta che sia vero
Adriano Celentano Songs
Rip It Up/Jailhouse Rock nelle 1958
Blueberry Hill/Tutti frutti nelle 1958
 Man Smart/I Love You Baby nelle 1958
 Tell Me That You Love Me/The Stroll nelle 1958
Happy Days Are Here Again/Buona sera signorina nelle 1958
 Hoola Hop Rock/La febbre dell'hoola hop nelle 1958
Ciao ti dirò/Un'ora con te nelle 1959
 Il ribelle/Nessuno crederà nelle 1959
Il tuo bacio è come un rock/I ragazzi del juke-box nelle 1959
Teddy Girl/Desidero te nelle 1959
Pronto pronto/Idaho nelle 1959
Nikita Rock/Blue Jeans Rock nelle 1960
Rock matto/Impazzivo per te nelle 1960
Impazzivo per te/Crazy Rock nelle 1960
Personality/Il mondo gira nelle 1960
Così no/La gatta che scotta nelle 1960
Piccola/Ritorna lo shimmy nelle 1960
Pitagora/A cosa serve soffrire nelle 1960
Giarrettiera rossa/Che dritta! nelle 1960
Adriano Celentano Discography
Furore/Movimento di rock nelle 1960
24 mila baci/Aulì-ulè nelle 1961
Non esiste l'amor/Basta nelle 1961
Gilly/Coccolona nelle 1961
 Nata per me/Non essere timida nelle 1961
 Forse forse/Peppermint Twist nelle 1962
Ciao amore/Veleno nelle 1962
 Si è spento il sole/La mezza luna nelle 1962
 Stai lontana da me/Sei rimasta sola/Amami e baciami nelle 1962
24 mila baci/Il tuo bacio è come un rock nelle 1962
Pregherò (prima parte)/Pasticcio in Paradiso nelle 1963
 A New Orleans/Un sole caldo caldo caldo nelle 1963
Il tangaccio/Grazie, prego, scusi nelle 1963
 Serafino campanaro/Ehi stella nelle 1963
 Sabato triste/Le notti lunghe nelle 1963
 Una notte vicino al mare/Hello Mary Lou nelle 1964
 Non mi dir/Non piangerò nelle 1964
 Il problema più importante/È inutile davvero nelle 1964
 L'angelo custode/Bambini miei nelle 1964
Ciao ragazzi/Chi ce l'ha con me" nel 1965
 Sono un simpatico/Due tipi come noi/E voi ballate nel 1965
La festa/Ringo nelle 1965
 Il ragazzo della via Gluck/Chi era lui nelle 1966
Mondo in mi 7a/Una festa sui prati nelle 1966
 La coppia più bella del mondo/Torno sui miei passi nelle 1967
 Tre passi avanti/Eravamo in 100.000 nelle 1967
30 donne nel west/Più forte che puoi nelle 1967
 Canzone/Un bimbo sul leone nelle 1968
 Azzurro/Una carezza in un pugno nelle 1968
 L'attore/La tana del re nelle 1968
La storia di Serafino/La pelle nelle 1969
 Storia d'amore/Straordinariamente nelle 1969
 Lirica d'inverno/L'uomo nasce nudo nelle 1969
 Chi non lavora non fa l'amore/Due nemici innamorati nelle 1970
 Chi non lavora non fa l'amore /EA nelle 1970
 Viola/Se sapevo non-crescevo nelle 1970
Sotto le lenzuola/Il forestiero nelle 1971
Una storia come questa/Brutta nelle 1971
Adriano Celentano Discogs
 Er più/Una storia d'amore e di coltello nelle 1971
 Un albero di trenta piani/Forse eri meglio di lei nelle 1972
 La ballata di Pinocchio/I Will Drink the Wine nelle 1972
 Prisencolinensinainciusol/Disc Jockey nelle 1972
 L'unica chance/Quel signore del piano di sopra nelle 1973
Only You/We're Gonna Move nelle 1973
 Bellissima/Stringimi a te nelle 1974
Yuppi du/La ballata nelle 1975
Un'altra volta chiudi la porta/Do dap nelle 1975
 Svalutation/La barca nelle 1976
 A Woman in Love/Rock Around the Clock/Don't Play That Song (You Lied) nelle 1977
When Love/Somebody Save Me nelle 1977
 Ti avrò/La moglie, l'amante, l'amica nelle 1978
 Che cosa ti farei/Geppo nelle 1979
 Soli/Io e te nelle 1979
 Qua la mano/Gocce d'acqua nelle 1980
 Il tempo se ne va/Non se ne parla nemmeno nelle 1980
 Innamorata, incavolata a vita/Se non è amore nelle 1980
L'artigiano (1ª parte)/L'artigiano (2ª parte) nelle 1981
 Crazy Movie/Roma che fa…te innamora nelle 1982
 Uel mae sae/We're Gonna Move nelle 1982
Uh…uh…/Jungla di città nelle 1982
 Susanna/Il cantante folle nelle 1984
 Mi attrai/La luce del sole nelle 1987
Adriano Celentano Films
Ragazzi del Juke-Box nelle 1959
La Dolce Vita nelle 1960
Il monaco di Monza nelle 1963
Super rapina a Milano nelle 1965
Serafino nelle 1968
Er Più – storia d'amore e di coltello nelle 1971
Bianco rosso e… nelle 1972
L'emigrante nelle 1973
Rugantino nelle 1973
The Five Days aka Le Cinque Giornate nelle 1973
Yuppi du nelle 1974
Di che segno sei? nelle 1975
Culastrisce nobile veneziano nelle 1976
Bluff – storia di truffe e di imbroglioni nelle 1976
Ecco noi per esempio nelle 1977
L'altra metà del cielo nelle 1977
Geppo il folle nelle 1978
Zio Adolfo in arte Führer nelle 1978
Mani di velluto nelle 1979
La locandiera nelle 1980
Qua la mano nelle 1980
Sabato, domenica e venerdì nelle 1980
Il bisbetico domato nelle 1980
Innamorato pazzo nelle 1981
Asso nelle 1981
Bingo Bongo nelle 1982
Grand Hotel Excelsior nelle 1982
Segni particolari: bellissimo nelle 1983
Sing Sing nelle 1983
Lui è peggio di me nelle 1984
Joan Lui nelle 1985
Il burbero nelle 1986
Jackpot nelle 1992
Adriano Celentano Soli
This is an album by Adriano Celentano published in 1979. Soli, the title track written by Miki Del Prete , Cristiano Minellono and Toto Cutugno , is one of the most famous and remembered songs of Adriano's repertoire.
Tracks
Suns
People ( Jule Styne and Bob Merrill )
Pay, pay, pay (with Claudia Mori )
Me and you
Love no
It is not
Boots and Busby
Medley
Adriano Celentano Greatest Hits
His top-ten hits include:
Soli
Pay Pay Pay
Susanna
Stivali E Colbacco
Azzuro
Grazie Prego Scusi
Amore No
Non E
Un Po' Artista Un Po' No
Il Tempo Se Ne Va
Adriano Celentano Tour 2019 | Concert
The singer has no concerts for 2019. His last concert was in 2012.
Adriano Celentano Age
Celentano was born on January 6, 1938, in Milan, Italy. He celebrates his birthday on January 6th every year.
Adriano Celentano Family
His parents were from Foggia, in Apulia, Southern Italy and had moved north for work. After doing our research, details about Celentano siblings are not available.
Adriano Celentano Wife
Celentano is married to Claudia Mori  who is also an Italian actress, singer and television producer from 1964. The couple has three children: Giacomo Celentano, Rosalinda Celentano and Rosita Celentano.
Adriano Celentano Children
Celentano and his wife, Claudia have three children namely:  Rosalinda Celentano, Giacomo Celentano, Rosita Celentano.
Adriano Celentano Body Measurements
Height: 5′ 10″ (1.78 m)
Weight: Not Available
Shoe Size: Not Available
Body Shape: Not Available
Hair Colour: Dark Brown
Eye Colour: Dark Brown
Adriano Celentano Net Worth
The award-winning singer, Celentano, has an estimated net worth of $50 million which he has earned through his successful career as an Italian singer, multi-instrumentalist, composer, producer, comedian, actor, film director and TV host.
Adriano Celentano House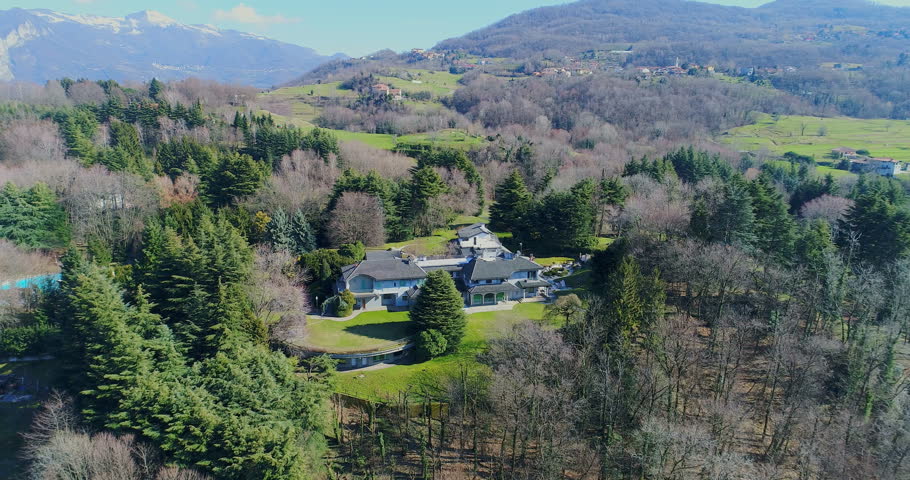 Frequently Asked Questions About Adriano Celentano
Who is Celentano?
Celentano is one of Italian best-known and loved singer, multi-instrumentalist, composer, producer, comedian, actor, film director and TV host.
How old is Celentano?
Celentano is 81 years old as of 2019. He was born in 1938.
How tall is Celentano?
Celentano stands at a height of 5′ 10″.
Is Celentano married?
Celentano is married to his lovely wife, Claudia Mori.
How much is Celentano worth?
Celentano has an accomplished singing career with an estimated net worth of $50 million.
Where does Celentano live?
Celentano lives in Italy.
Is Celentano dead or alive?
Celentano is still alive and in good health.
Where is Celentano now?
Celentano is currently an Italian singer, multi-instrumentalist, composer, producer, comedian, actor, film director and TV host.
Adriano Celentano Live |Show | Youtube | Celentano MP3
Adriano Celentano Website
https://ilmondodiadriano.it/
---
We endeavor to keep our content True, Accurate, Correct, Original and Up to Date.
If you believe that any information in this article is Incorrect, Incomplete, Plagiarised, violates your Copyright right or you want to propose an update, please send us an email to informationcradle@gmail.com indicating the proposed changes and the content URL. Provide as much information as you can and we promise to take corrective measures to the best of our abilities.
---