Sindi Dlathu Biography
Sindiswa Dlathu is a South African actress and a humble Tv Star. She is famous for featuring in Muvhango, a South African soap opera that airs on SABC 2. She also plays the role of Thandaza and has also starred in a couple of movies including Generations and Sarafina. In addition, she is a musician, and she took part in the national miming competitions when she was fifteen years old and won. 

Sindi Dlathu Age
She was born as Sindiswa Dlathu on 4th January 1974 in Meadowlands, Soweto Johannesburg (JHB) in the Gauteng province of South Africa. She is 45 years old as of 2019.
Sindi Dlathu Husband
Sindi Dlathu is married to Okielant Nkosi. Sindi additionally includes that she didn't get into this industry for the popularity or to be altogether known. She regards her activity and her family.
She has maintained this information at the low limelight. She likewise told that it is simple for her to adjust amongst work and family life. Her darling husband comprehends her despite the fact that he isn't in an indistinguishable industry from her.
Sindi Dlathu Wedding
Details about Sindi Dlathu wedding will be updated soon.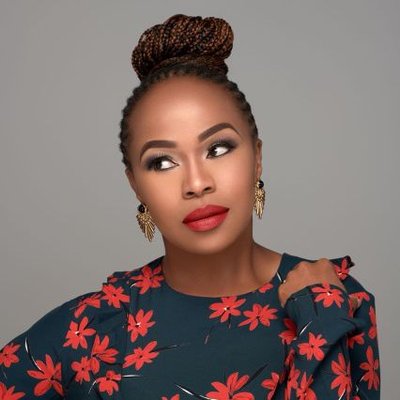 Sindi Dlathu Family
Sindi Dlathu is married and has two kids but she keeps a very tight lid on her family and private family. Up to now, her children and husband have never been written about in the media. She makes sure of that.
Sindi Dlathu's Twin
Dlathu was born in the Meadowlands region of Soweto. She is lucky to have a twin sister. Sindi's twin sister is called Zanele Sangweni. The sister is married to Matome Meela, a local businessman who owns a pawn shop and sells used cars in Soweto.
Sindi Dlathu Career
When she was 12 years old she entered a talent competition, AShell Road Fame, she did not win but she reached the finals. She received mentorship from Mahotella Queens, a member of the famed South African Mbhaqanga band.
When she was fifteen years she entered a national miming competition where she performed an Aretha Franklin cover of The Beatles song "Let It Be" and won.
She attended the auditions for Mbongeni Ngema's play, Sarafina which saw her cast as the understudy for the title character and went to perform in the United States of America (USA).
While on tour with Sarafina she met Randy Crawford who asked to stay behind and perform with her.
In 1997 she joined the Duma Ka Ndlovu's stage play titled 'The Game'.
She was also cast as Nomthandazo "Thandaza" Buthelezi on Muvhango. When she first cast her role was minor but it grew over time to become one of the key characters.
Sindi Dlathu Career in Music
According to a Sunday World article of 2011, she was supposed to release a music album "We're working hard to have it on the shelves before the year [2011] ends or early next year [2012]. We hope Sindi's [Dlathu] fans will be delighted with what she has to offer. We at Gallo Records are behind her all the way. We're just tying up loose ends,"
Sindi Dlathu Health
She has suffered from being exhausted by work twice and even collapsed at work which saw her rushed to Milpark Hospital in Johannesburg.
Sindi Dlathu Salary
Sindi Dlathu, who plays Thandaza on SABC2's Muvhango, is the highest-paid actor in the corporation, with a salary of about R85 000 a month. This is as revealed by the tabloid.
Is Sindi Dlathu HIV positive?
Most people have been longing to get closure on whether Sindi Dlathu is HIV positive or not. These speculations come after she played the role of an HIV positive patient in Soul City, a TV drama series. Sindi Dlathu is an icon whose passion and resilience got her to the top.
She loved acting at a young age and did all that it took to get to where she is right now. It is evident that she enjoys being an actress. What is more interesting is the fact that despite being a celebrity, she still manages to keep her family matters concealed.
Sindi Dlathu Filmography
Escape from Angola (1999)
Muvhango (2003- Present)
Married (2004)
Sarafina (1997-2007)
Generations (2010)
Ngempela (2015)
Things You Might Not Know About Sindi Dlathu
Sindi Dlathu was born in Soweto on January 4, 1974.
Sindi Dlathu was an early achiever and won at a national miming competition at age 11.
When Sindi Dlathu was 14 years old, she was cast as the lead role's understudy in the stage version of Sarafina!.
Sindi Dlathu has worked alongside Whoopi Goldberg in Sarafina!. She was also in the FNB Vita Award-winning Game in 2003 for Best Actress.
Sindi Dlathu has sung backing vocals for Billy Ocean and Randy Crawford.
Sindi Dlathu has performed with Mary Twala, Abigail Kubheka, and Nomhle Nkonyeni in Duma Ka Ndlovu's award-winning stage play The Game.
Sindi Dlathu has a reputation for not caring much for the fame and popularity that comes with her profession. Many people who have met her marvel at how humble she is.
Sindi Dlathu has such a crazy work ethic that sometimes she actually breaks down from exhaustion. Last January marks the third time she has been given bed rest after collapsing at work reportedly due to fatigue.
Sindi Dlathu is married and has two kids but she keeps a very tight lid on her family and private family. Up to now, her children and husband have never been written about in the media. She makes sure of that.
Sindi Dlathu is held in high regard and is much adored by the founding producer of Muvhango, Duma ka Ndlovu which she has starred in since its inception in 1997. Word is that she is irreplaceable and when she falls sick or needs a break, everything has to stop and the script has to be adjusted.
Sindi Dlathu – A star with a conscience
Few people remember Sindi Dlathu's real name.
The 43-year-old's TV character, Thandaza, has taken over her life and identity for two decades because of the popular SABC2 TshiVenda drama, Muvhango.
Many people also don't know that Dlathu will have been in the acting industry for a whopping 30 years next year.
"In 1997, when I started acting in Muvhango, I never thought I'd be in the show for this long. But my acting career has gradually grown in the show," she says.
The show has grown from one episode per week to a daily soapie.
"Thandaza and I grew with the show. It's been a dream come true to be in the same soapie for two decades," she says.
The first Muvhango series had 13 episodes and premiered on April 7, 1997.
Twenty years later, with at least 6 million viewers, it still claims the number one spot on SABC2.
Sindi Dlathu – A quest to bridge the divide
"It all started as a concept in a quest to bridge the cultural divide between black communities and also [to eliminate] language superiority," says Muvhango's creator and executive producer, Duma Ndlovu.
But it has not always been smooth sailing for the show. It has gone through difficult challenges, but managed to pull through, Ndlovu says.
"We will continue to come up with authentic stories that talk to communities and create interaction among our viewers. They are the lifeline of the soapie's success," Ndlovu says.
Dressed in a green blouse with a black blazer paired with black jeans, Dlathu looks drained. "Work has been hectic — I haven't rested since the beginning of the year," she says.
Sindi Dlathu – 'God planned my path'
Nevertheless, she is looking dashing and is aging gracefully. She ascribes this to her "good genes".
"I never planned to be where I am today. God planned my path. The reason I'm still with the show is that I relate with the storyline.
"It's the first show that accommodates all the African languages. It speaks to us black people," she says.
She describes Thandaza as a woman who has been through it all. She lost her first love, a multimillionaire husband, forcing her to pull herself up by her bootstraps and start her own business.
"She loses her loved ones all the time. Her [new] husband betrays her by impregnated her niece."
She says although people close to Thandaza say she's a strong woman, she doesn't look at herself as a strong person and feels vulnerable.
"The strong personality is what Sindi and Thandaza have in common."
Two years ago, Dlathu had health scare while on set. She suffered from severe fatigue and was admitted in hospital.
"When you have three months of an emotional storyline, your employers need to give you a break to recover emotionally. It really takes a toll on you," she says.
Asked if she ever felt she needed to leave Muvhango, Dlathu gives an emphatic no. She has rejected many offers before.
"I wouldn't trade acting for anything. It is my first love and that's why I've been doing it for this long."
Sindi Dlathu – More than one talent
Although she has been acting all her life, she believes people can have more than one talent.
She enrolled for an IT course after matric but gave it up in her first year to pursue her acting career.
She has acted in Sarafina, Khululeka, Justice for All and the SABC1 drama series Soul City.
She has also acted in theatre productions such as The Game and The Suit, which earned her an FNB Vita Award for the best actress in 2003.
Will she ever venture into working behind the scenes, perhaps as a producer?
Not interested, she says. "Acting is my calling."
And how has she managed to live a life without drug abuse like most stars?
"It's the glory of God. I remember my granny used to say a person needs to have a conscience. It just resonated."
Temptations have always been there, but her conscience has guided her and she counts her blessings.
She is also grateful to the supportive people who are always around her.
Sindi Dlathu Video
The River's Sindi Dlathu Vows To Serve Viewers With More Unmatched Drama
Since it was first aired on January 2018 on DStv's 1Magic channel, the telenovela The River has been talked of the town due to its distinctive and alluring storyline and powerful cast. The Daily Vox spoke to lead actor Sindi Dlathu about her role as the brutal and clever Lindiwe Dlamini.
Dlathu has been the center of attention playing the Lindiwe character, with all the tragedies, triumphs and all the things she's been hated for by the viewers including her ambitious nature. Asked what she has learned from the character Dlathu said: "That you can never quite predict what comes next. Lindiwe's storyline has been incredibly hectic, and taken some crazy twists and turns – and that's really how life is, isn't it?" She asked.
The storied actor was popularly known for her feisty character on the SABC2 telenovela Muvhango, which she was part of for two decades. After leaving the show, she stole the viewer's hearts on The River by pulling off her character Lindiwe, who is an enigmatic mining magnate who created a comfortable world for herself while being a cold-hearted killer.
Many people might have been charmed by Lindiwe from the beginning but since her actions proved to be of a villain who would do anything to get her way, for Dlathu it's a great pleasure to play such an enigmatic character.