Alisyn Camerota Biography
Alisyn Camerota is an American journalist and anchor of CNN's morning show New Day. She is a two time Emmy Award nominee.

Prior to joining Fox, she worked at a number of different stations, including WHDH in Boston and WTTG in Washington D.C. She also worked for America's Most Wanted and on Ted Koppel's primetime documentaries at Koppel Communications.
Alisyn Camerota Education
Camerota graduated with a degree in broadcast journalism from the School of Communication of the American University in Washington, D.C.
Alisyn Camerota Fox News
From September 30, 2013, While based in New York City, Camerota began co-hosting America's News Headquarters, with Bill Hemmer. She also co-hosted Fox & Friends Weekend along with Clayton Morris and Dave Briggs.
On September 28, 2013, she had her final broadcast on that program. Camerota started her own blog on the Fox & Friends page on Fox News Channel's website called, In The Greenroom in October 2007.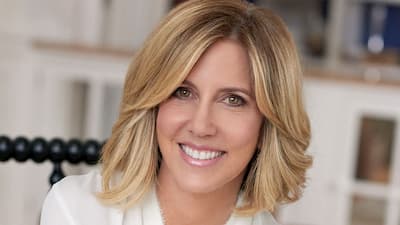 Fox & Friends began an Internet-only segment called, The After the Show Show in November 2007.
This segment features Fox & Friends anchors of Brian Kilmeade, Steve Doocy, and Gretchen Carlson and sometimes along with earlier guests or crew members from the cable show and a toy monkey at the end of the Internet segment.
It is done live after the main while, America's Newsroom is shown on the cable channel. The videos are available later on the Fox & Friends page on Fox News Channel's website.
Before her maternity leave, she was a co-host of the weekend edition of the same program. Camerota also regularly appeared on the Friday edition of Fox & Friends 1st. She has also been a guest panelist on Fox News late-night satire show Red Eye w/Greg Gutfeld.
Camerota was a correspondent for the network's Boston bureau since joining the network in February 1998. She later became a program host. When working as a correspondent, she reported on a number of different stories and contributing to the network's affiliate service, Fox News Edge. Camerota left Fox News on March 14, 2014, marking the end of her 16-year run with the network.
Alisyn Camerota CNN
Camerota joined CNN in 2014 after CNN and CNN International announced on July 14, 2014, that she would be joining CNN news team to serve as a TV anchor.
She co-anchored on CNN's New Day the morning of Friday, July 25, 2014, and Monday, August 25, 2014.
Camerota became a permanent co-anchor of New Day in 2015. Since Alisyn was added to the program, New Day's viewership has increased by 9%.
While at CNN, Camerota has covered breaking news stories. Some of these stories include the Paris and Brussels terror attacks, the tragic South Carolina church shooting, and the Pulse nightclub shooting in Orlando, FL.
Her coverage of Hurricane's Maria aftermath helped CNN to get an Edward R. Murrow Award. During the 2916 elections, Camerota offered coverage and also conducted interviews with the Democratic and Republican nominees and many of the primary candidates.
In her three decades in journalism, Alisyn has covered stories nationally and internationally, earning her two Emmy Award nominations.
Besides her New Day anchoring role, Camerota has anchored a number of primetime specials, including Tipping Point: Sexual Harassment in America and The Hunting Ground: Sexual Assault on Campus.
Alisyn Camerota Age
Camerota was born on born June 21, 1966, in Shrewsbury, New Jersey, U.S.A.
Alisyn Camerota Family
Camerota grew up with her only brother who is an abdominal surgeon. However, not much is known regarding her earlier days and childhood.
Alisyn Camerota Tim Lewis
Camerota is a married woman. Her husband is known as Tim Lewis and they have been married since 2002. The couple now has fraternal twin daughters Francesca and Alessandra, who were born in 2005 and a son, Nathaniel, who was born in 2007.
Her husband is an investor. He is a partner at Southfield Capital in Greenwich, Connecticut. Tim has been with the company since April 2014. He previously was a partner at Atlantic Street Capital in Stamford for nearly five years.
Alisyn Camerota Body Measurements
Height; 5 feet 3 inches
Weight; 57kg
Shoe Size; Not Available
Body Size; 34-25-36 inches
Hair Colour; Blonde
Eye Colour; Brown
Alisyn Camerota Salary
Alisyn's salary has not yet been revealed.
Alisyn Camerota Net Worth
She has a net worth of $2.5 Million but her salary is not yet known.
Alisyn Camerota Feet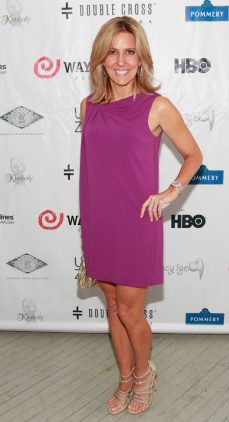 Frequently Asked Questions About Alisyn Camerota
Who is Alisyn Camerota?
Camerota is an American journalist.
How old is Camerota?
She is 53 years old as of 2019.
How tall is Camerota?
She stands at a height of 5 feet 3 inches.
Is Camerota married?
She is married to her husband Tim Lewis.
How much is Camerota worth?
Camerota has an estimated net worth of around $2.5 million.
How much does Camerota make?
Not Available.
Where does Camerota live?
Camerota and her husband reside in Westport, Connecticut.
Is Camerota dead or alive?
She is still alive and in good health.
Where is Camerota now?
Camerota works as an anchor of CNN's morning show New Day.
Alisyn Camerota Twitter
Alisyn Camerota Instagram