Archie Manning Biography
Archie Manning was born as Elisha Archibald Manning III on May 19, 1949. He is the American former football quarterback who played professionally for 13 seasons in the national football league(NFL). Manning played in the NFL for the New Orleans Saints from 1971 to 1982, and for short stints with the Houston Oilers and Minnesota Vikings.
In college, he played for the Ole Miss Rebels football team at the University of Mississippi and was later inducted into the College Football Hall of Fame. He is a father to cooper manning (first son) Peyton Manning ( second son) and Eli Manning( third son) and a husband to Olivia manning .they met at ole miss She was a member of Delta Gamma and was Homecoming Queen her senior year.
Archie Manning Age
Archie Manning was born on May 19, 1949, in Drew, Mississippi. He is 70 years old.
Archie Manning Height And Weight
Archie Manning has a height of 1.91 m and he weighs 96 kg.
Archie Manning Wife
Archie Manning married Olivia who is from Philadelphia, Mississippi. The couple met at Ole Miss and started dating since then. They are blessed with three sons. Olivia Williams Manning attended Ole Miss, where they met. She was a member of Delta Gamma and was Homecoming Queen her senior year.
After marriage and moving to New Orleans, Archie and Olivia had three sons and she became, and remains, active in charity and volunteer work in the community. This community work includes being a member of Women of the Storm, a group of New Orleans women created after Hurricane Katrina. The Mannings make their home in the Garden District of New Orleans, which escaped heavy damage from Hurricane Katrina.
Archie Manning Family
Archie Manning son of Jane Elizabeth and Elisha Archibald Manning Jr. He grew up heavily involved in football, basketball, baseball, and track. His father, known as "Buddy". manning married Olivia Manning and together they had three sons that are Cooper Manning, Peyton Manning, and Eli Manning. he is a grandfather to eight children.
Archie Manning Father
In the summer of 1969 his father, Buddy Manning, committed suicide and Archie, who was home from college for summer vacation, was the first to discover Buddy's dead body.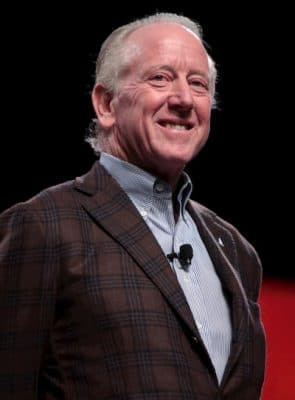 In the biopic-documentary Book of Manning, Manning said that he considered dropping out and getting a job to support his mother and sister, but his mother persuaded him to return to college and not put his rising football career to waste.
His father was interested in Archie's sports activities, but the nature of his job left him little if any time for attending games. Instead, Archie III drew his inspiration from a local high school sports star.
Archie Manning Sons
Eli Manning
He is the youngest and third son of Archie. Born in New Orleans in 1981, Eli Manning. He is currently a New York Giants quarterback. As a starting quarterback, he attended Ole Miss and was drafted No. 1 in the 2004 NFL Draft by the San Diego Chargers in general.
However, after repeatedly threatening not to sign with the Chargers, he was traded to the Giants for Philip Rivers on the draft day. He led the Giants to Super Bowl XLVI, winning 17–14 over a New England Patriots team that was then undefeated.
The Giants again defeated the New England Patriots in Super Bowl XLVI in 2012. He won both Super Bowls ' Most Valuable Player Award.
Cooper Manning
Cooper Manning, Archie's oldest son, was born in 1974. He played football as a wide receiver for Isidore Newman School and had his senior high school year with his brother Peyton Manning throwing all the passes for a breakout year.
Cooper was a highly ranked high school prospect and ended up engaging with Mississippi University, the alma mater of Archie.
Manning felt some numbness in his fingers and toes when practices began in the summer before school, so he went to the Mayo Clinic in Rochester, Minnesota to be diagnosed.
He was told there that he had spinal stenosis, spine narrowing, and nerves pinching. Manning accepted the diagnosis and ended his playing career immediately.
He is now a partner in an investment firm in New Orleans and also he is the host for the show The Manning Hour for Fox Sports and Principal and Senior Managing Director of Investor Relations for AJ Capital Partner.
Peyton Manning
On March 24, 1976, Peyton Williams Manning was born. He's a former American football quarterback who played in the National Football League (NFL) for 18 seasons, primarily with the Indianapolis Colts.
Considered one of the greatest quarterbacks of all time because of his many career achievements, he spent 14 seasons with the Colts and in his last four seasons was a member of the Denver Broncos.
Manning played college football at Tennessee University, leading the Tennessee Volunteers in his senior season to the 1997 SEC Championship.
He is the second son of Archie Manning, the former NFL quarterback, and New York Giants ' older brother, Eli Manning. In the Hall of Fame, he joined his father, Archie, making them the first dad and son duo to be inducted as players.
Archie Manning Hall Of Fame
Archie Manning Grandchildren
Archie has 8 grandchildren which include
»Marshall Williams Manning
»Mosley Thompson Manning
»Ava Frances Manning
»Lucy Thomas Manning
»Caroline Olivia Manning
»May Manning
»Arch Manning Cooper Manning
»Heid Manning
Archie Manning Home
New Orleans Saint, this is where Archie Manning and his wife moved to after their marriage. 1420 First Street in the Garden District is not just any home it is said to be the house of football champions because like their father both Eli and Peyton went on to successful careers in the NFL winning Super Bowl championships.
Denver Broncos Quarterback, Peyton Manning is now competing against the Seattle Seahawks for a win in this year's Super Bowl match. Some people believe that the place they grew up was their success. People come from all over the world to see the Manning house.
Archie Manning Net Worth
Archie Manning is a retired professional soccer player with $10 million in net worth. During his many years as a quarterback in the NFL playing for New Orleans Saints, the Houston Oilers, and the Minnesota Vikings, Archie Manning earned that net worth.
Archie Manning Hall Of Fame
Archie was the second player selected in the NFL draft in 1971, the New Orleans Saints ' number one draft choice.
He set Saints passing records, played in two Pro Bowls and was named the NFL Most Valuable Player in 1978. (He was also drafted four times by Major League Baseball!).
He was the first player to be inducted into the Louisiana Superdome Wall of Fame in Saints history. In 1985, Archie Manning finished his 15-year career.
He received the Byron "Whizzer" White Humanitarian Award, the Bart Starr Humanitarian Award, the National Sportscasters and Sportswriters Association's Spirit of Good Sports Award, and the U.S. while in football. Jaycees named him one of ten Young Americans outstanding.
In 2005, Archie Manning received the Davey O'Brien Foundation Legends Award and the Aspire Award from the Cal Ripken Foundation, a tribute to life coaches.
His community activities include the Special Olympics of Louisiana, the Boy Scout Council of New Orleans Area, the Salvation Army, the United Way Speakers Bureau, the NOKIA Sugar Bowl Committee, the New Orleans Sports Foundation, and the National Football Foundation and College Hall of Fame Board.
Archie Manning Card
To get Archie Manning football card click
Archie Manning Jersey
Manning attended the University of Mississippi where he was named an All-American quarterback and was the first of only two Ole Miss players to have his number retired. Manning's uniform No. 18 was retired in 1986.
Archie Manning Highlights
---
We endeavor to keep our content True, Accurate, Correct, Original and Up to Date.
If you believe that any information in this article is Incorrect, Incomplete, Plagiarised, violates your Copyright right or you want to propose an update, please send us an email to informationcradle@gmail.com indicating the proposed changes and the content URL. Provide as much information as you can and we promise to take corrective measures to the best of our abilities.
---