Aretha Franklin Biography
The Tennessee born singer, songwriter, actress and pianist, was well-known as the queen of Soul music. She began her career as a child who sang gospel at New Bethel Baptist Church in Detroit, Michigan. There her father was the minister of the church. After that, she joined the secular path career at the age of 18.
Aretha Franklin Early Life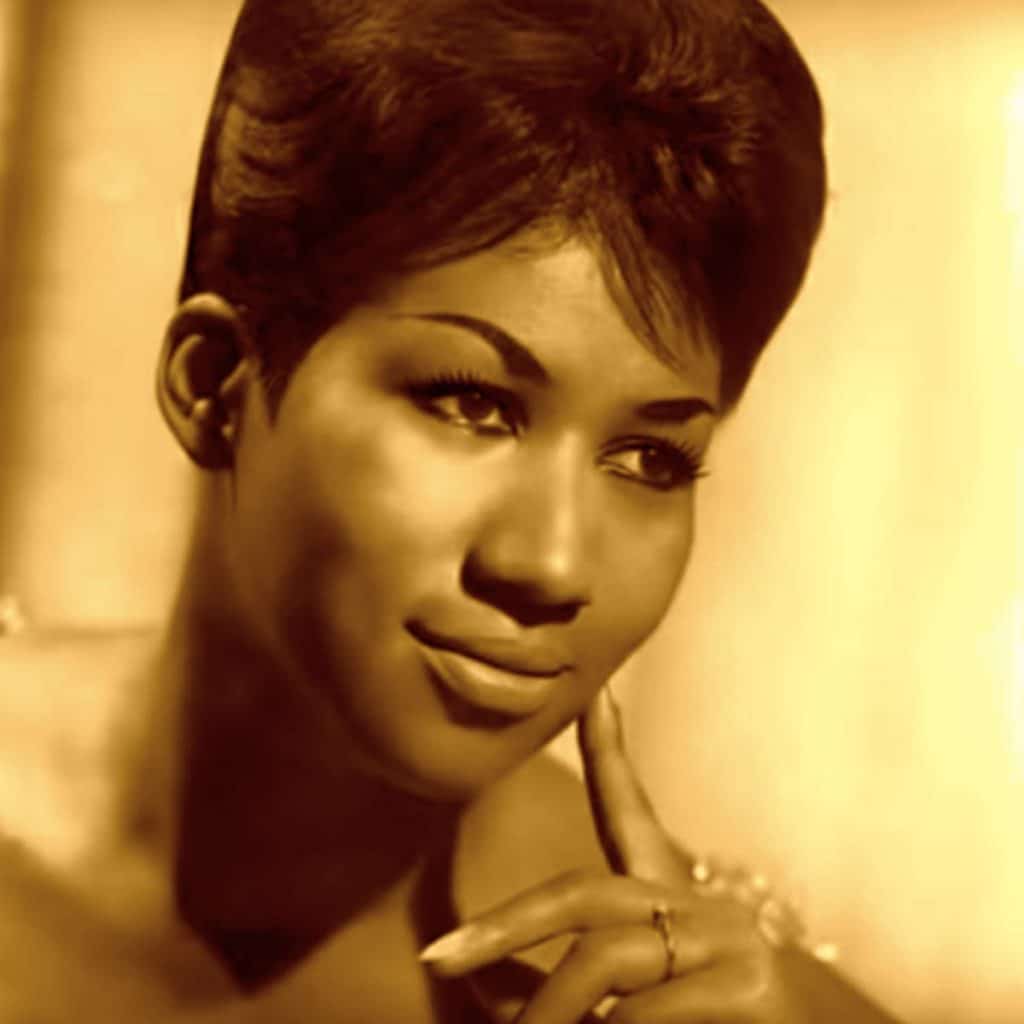 At first, Aretha debuted her first song at Columbia records. When she was being born her mother Barbara delivered at her family's home located at 406 Lucy Avenue, Memphis, Tennessee.
Her father was a Baptist minister and circuit preacher who was originally from Shelby, Mississippi while her mother was an accomplished piano player and vocalist.
In their family, both of her parents had children from prior relationships in addition to the four that they had together. Their family then relocated to Buffalo, New York when she was two years old. Their father then permanently relocated the family to Detroit where he was taken over as the pastor of the New Bethel Baptist Church. Due to their father's infidelities, The Franklins had a troubled marriage and got separated in 1948.
Aretha Franklin Career
She began singing solos after her mother's death. She sang gospel solos at New Bethel which she debuted with the hymn Jesus, Be a Fence Around Me. Her father then began managing her. He would bring her on the road with him during his gospel caravan tours for her to make appearances and perform in various churches.
He is the one who helped her sign her first recording deal with J.V.B. Records. Her first single was released in 1956 in J.V.B. It was titled Never Grow Old. From there she became a leading sensation in the music industry at that time. She then occasionally travels with The Soul Stirrers. She then issued a first secular album that welcomed her into the secular world.
The album was titled Aretha which was released in January 1961 by Columbia records. Later she would turn into the Queen of Soul-making hits throughout the 1970s up to 2008. She was at the peak of her success in music. She made International headlines after performing at President Obama's inaugural ceremony in January 2009.
She later accepted an honorary degree from Yale University. She later issued her own label Aretha's Records in 2011. Apart from music, she had developed an immense passion for civil rights and women's right. She provided money civil rights group and at times she covered the payroll. She was also a strong supporter of Native American rights
Aretha Franklin Age
Franklin was born on March 25, 1942, in Memphis, TN, in the USA. After her death, celebrities and fans always pay tribute to Aretha in various ways. Just recently Jennifer Hudson starred as Aretha in the filming of the biopic Respect.
Aretha Franklin Body Measurements
»Height; – 1.65 m
»Weight; – Not Available
»Shoe Size;– Not Available
»Body Shape;– Not Available
Aretha Franklin Husband
Before her demise, Aretha was married twice. Her first marriage was to Theodore White also known as Ted in 1961 when she was only 19 years old. However, the couple divorced because of domestic violence in 1968. the divorce was finalized in 1969.
She later re-married Glynn Turman who was her second husband. The wedding was officiated on April 11, 1978, at her father's church. Thus Aretha became the step-mother to Turman's children from his previous marriage.
They later separated in 1982 and the divorce was finalized in 1984. She had intended to marry her longtime companion Willie Wilkerson and bothy had engagements that stretched back in 1988. She later called off the engagement in 2012.
Aretha Franklin Children
It was revealed that Aretha was a proud mother to four sons. It was revealed that her first pregnancy occurred when she was 12 years old. She gave birth to a boy named Clarence after his father in January 1955. Sources revealed that the father of the baby was Donald Burka boy she knew from school. She disliked talking about her early pregnancies in interviews. She was the stepmother to the children of her second husband Turman.
Aretha Franklin Funeral
She was reported to be gravely ill at her home in Riverfront Towers, Detroit. She was under proper care provided by her friends and family. She had started ailing from August 2018. She was visited by Stevie Wonder, Jessie Jackson and Glynn Turman who was her ex-husband on her death bed at her home. She later died at her home in August 2018 at the age of 76 years without any will.
The cause of death was a pancreatic neuroendocrine tumor (pNET) which was widely misreported as cancer a different disease. Numerous celebrities and politicians paid tribute to her. A memorial was then held at New Bethel Baptist on August 19. Thousands turned up to pay their final respects to her. There followed a Homegoing Service held at Greater Grace Temple in Detroit.
Ariana Grande Aretha Franklin
Ariana Grande performed her song Natural Woman during her Funeral Service. This was a tribute to her. Grande is well known for her amazing voice and how she can be able to hit high notes so incredibly like Mariah Carey and Whitney Houston. Thus she managed to sing the high notes of Aretha in the song Natural Woman at Aretha's funeral service.
Aretha Franklin Respect
Aretha Franklin  Tribute In The 2019 Grammy Awards
There was a tribute that was made in honor of Aretha the Queen of Soul in the 2019 Grammys. The tribute was performed by three ladies, Andra Ray, Yolanda Adams and Fantasia who performed her song Natural Woman here is the video.
Aretha Franklin Amazing Grace
The Amazing Grace is a live gospel album that was done by the soul singer Aretha Franklin. It was officially recorded in January 1972 at the New Temple Missionary Baptist Church in Los Angeles. It was done by her father Reverend James Cleveland and the Southern California Community Choir who accompanied Aretha in the performance. The recording was also originally released as a double album on June 1, 1972, by Atlantic Records.
Aretha Franklin Net Worth
Her net worth was estimated at $80 million dollars.
Aretha Franklin Song
»Aretha: With The Ray Bryant Combo (1961)
»The Electrifying Aretha Franklin (1962)
»The Tender, the Moving, the Swinging Aretha Franklin (1962)
»Laughing on the Outside (1963)
»Unforgettable: A Tribute to Dinah Washington (1964)
»Runnin' Out of Fools (1964)
»Yeah!!! (1965)
»Soul Sister (1966)
»Take It Like You Give It (1967)
»I Never Loved a Man the Way I Love You (1967)
»Aretha Arrives (1967)
»Lady Soul (1968)
»Aretha Now (1968)
»Soul '69 (1969)
»Soft and Beautiful (1969)
»This Girl's in Love with You (1970)
»Spirit in the Dark (1970)
»Young, Gifted and Black (1972)
»Hey Now Hey (The Other Side of the Sky) (1973)
»Let Me in Your Life (1974)
»With Everything I Feel in Me (1974)
»You (1975)
»Sparkle (1976)
»Sweet Passion (1977)
»Almighty Fire (1978)
»La Diva (1979)
»Aretha (1980)
»Love All the Hurt Away (1981)
»Jump to It (1982)
»Get It Right (1983)
»Who's Zoomin' Who? (1985)
»Aretha (1986)
»Through the Storm (1989)
»What You See Is What You Sweat (1991)
»A Rose Is Still a Rose (1998)
»So Damn Happy (2003)
»This Christmas, Aretha (2008)
»Aretha: A Woman Falling Out of Love (2011)
»Aretha Franklin Sings the Great Diva Classics (2014)
Aretha Franklin FAQs (Frequently Asked  Questions)
Who was Aretha Franklin?
Aretha was one of the best known and loved singer, songwriter, actress and pianist. She was also known as the queen of Soul music.
How old was Aretha Franklin?
She died at the age of 76 in 2018.
How tall is Aretha?
Aretha stood at a height of 1.65 m tall.
Is Aretha Married?
Before she died, Aretha was married to Glynn Turman her husband.
How much was Aretha worth?
Her approximated net worth is $80 million.
How much did Aretha make?
Franklin's annual earnings are still unknown. But judging from her $80 million dollar net worth that she had gathered, its clear she was earning an incredible amount as salary before her death.
Where did Aretha live?
Her residence was in Detroit before her death.
Is Aretha dead or alive?
Aretha succumbed to her battle with pancreatic cancer in her home in August 2018.
Where is Aretha Franklin now?
After Aretha's death, fans remember her as a legendary singer, songwriter, actress and pianist and also the queen of Soul.
Aretha Franklin Instagram
https://www.instagram.com/p/z01JWKEFPn/?utm_source=ig_web_copy_link