Aurora Biography – Aurora The Singer
Born in Norway, Aurora Aksnes is a talented Norwegian singer, songwriter, and record producer. She was born in Stavanger, Norway. She released her debut extended play "Running With The Wolves" in 2015 via Decca Records.
Aurora Albums | Aurora Songs
In March 2016, Aksnes released her debut studio album, All My Demons Greeting Me as a Friend. In 2018, she released her second extended play, Infections of a Different Kind (Step 1), followed by her second studio album, A Different Kind of Human (Step 2), in June 2019.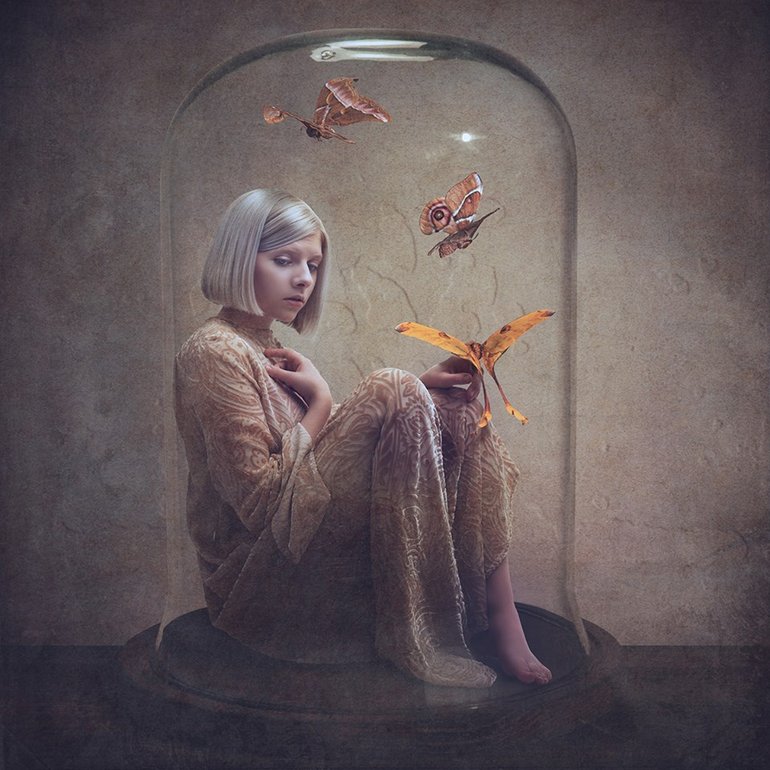 All My Demons Greeting Me as A Friend
Her first track, "Puppet" was released in December 2012 followed by "Awakening" her second track in 2013. Her first single signed to her labels Glassnote Records and Decca Records, "Under Stars" was released in November 2014, and "Runaway" followed in February 2015.
Her second single, "Running with the Wolves" was released in April 2015. She appeared at summer festivals such as Way Out West, Wilderness, and Green Man Festival. Aurora's third single, "Murder Song (5, 4, 3, 2, 1)" was released in September 2015 and has received continued support in the national press, on national radio and popular online music blogs.
Aurora performed at the 2015 Nobel Peace Price Concert. She has played a soldout headline show in London and supported Of Monsters and Men at Brixton Academy in November 2015. Aurora recorded a cover of the Oasis track "Half the World Away" for the 2015 John Lewis Christmas advert.
Her next single, which came after "Half The World Away", was released in January 2016, titled "Conqueror" and a music video was uploaded the following month. Her debut album All My Demons Greeting Me as a Friend was eventually released on 11 March 2016, receiving generally positive reviews from critics.
After releasing it, she went on to embark on her European tour, making a number of visits to the UK in between. She featured in British band Icarus' song "Home" and released a cover of David Bowie's Life on Mars.
Two-Part Album
When her first album "All My Demons Greeting as a friend" Debuted, She said it was the first album of many more to come. After coming back from her European tour in May 2016, Aksnes announced that she was ready to begin writing and producing more material, which will form her second studio album.
She stated in a Facebook event that she has fifteen demo songs and has written a thousand songs/poems. Since the announcement, Aurora has released "I Went Too Far" as a single. A music video for the track was released on 4 July 2016.
Between April and August 2018, the singer released two singles, "Queendom" and "Forgotten Love", which would be included in the first half of a two-part album divided into "steps" Aksnes recorded the album during her stay in France in January of that year, and the production included the producers Askjell Solstrand, Roy Kerr and Tim Bran, with Aurora herself also involved in this aspect
While maintaining some of the themes and stories of the previous album, this production would mark the first time that Aurora has incorporated themes of political and sexuality into her music. Most of the new inspiration came from the interaction that she had with her fans during her first tour.
The music video for "Queendom" saw its release in May 2018, which presented themes of inclusivity and empowerment of "the underdog", particularly her LGBT fans. In the video, Aurora kisses one of her female dancers to convey that "every type of love is accepted and embraced" in her "queendom".
On September 28, 2018, the singer surprisingly released the first half of her second album on EP format, under the title Infections of a Different Kind (Step 1). The EP features eight songs, and the title itself comes from the eighth track included on it, which Aurora declared as "the most important song I've ever written". A Different Kind of Human (Step 2) followed on June 7th, 2019.
On 12 April 2019, Aurora contributed to three songs on the Chemical Brothers' ninth album No Geography. On 4 November 2019, the soundtrack to the Disney film Frozen II was released, with Aurora providing backing vocals on the song "Into the Unknown". On 9 February 2020, she performed the song onstage as part of the 92nd Academy Awards. She released her solo version of "Into the Unknown" on 3 March 2020.
Aurora Early Life and Education
Aksnes was born in Stavanger, Norway in at the Stavanger University Hospital on June 15, 1996. In her first three years, she spent time with her parents May-Britt Froastad and Jan Øystein Aksnes in a small town called Høle. Her parents had lived there for 15 years.
In Høle, Aksnes developed her taste of nature, singing, and ancient clothing such as shirts and hats. Her family later moved to further North in Western Norway to a house In the woodlands, a remote municipality in Hordaland ear Bergen. She describes her homeland as "There are almost no cars and the roads are small and bumpy and there are lots of trees everywhere, it's very quiet and the internet is bad.". She has also compared it to the fictional land of Narnia.
When she attended school, her sisters Miranda (currently her makeup artist) and Viktoria Aksnes (currently her costume designer)  worried that she could be harassed by other students, due to her personality and "weird" way of dressing.
"I used to be terrified of people who wanted to hug me," she said. "I did not like to be hugged as a child. And I used to be terrified of one of my teachers at school, but then I met him a few months ago, and it was really nice. It's weird how things change."
Aksnes is actually the only musician in her whole family, She learned how to play the piano when she was six years old. At the age of nine, when she was better at speaking English, She began writing her own songs. her first original song was titled "Had to Dream" which mainly focused on how cruel the world can be.
Aurora Age
Aksnes was born on June 15, 1996, in Stavanger, Norway. She is currently 23 years old as of 2019. She celebrates her birthday on June 15.
Aurora Height
She stands at an average height of 5 feet and 2 inches. She seems to stand at a quite tall height in stature if her photos, relative to her surroundings, are anything to go by.
Aurora Boyfriend
Asknes likes to keep her personal life private hence information about her dating life is not available. However, She wrote Little Boy In The Grass in memory of a boyfriend she had who died at Utoya. She said in an interview that she was really close with the mysterious boy and was probably dating. She was just 15 at the time they were dating but the boy was two years older than her, he died at 17.
Aurora Net Worth
At just the age of 23, Aksnes has an estimated net worth of 25 million dollars as of 2020. She has amassed this amount from her leading roles in the entertainment industry.
Aurora Frozen 2
Aurora's credit on "Into The Unknown" alongside Menzel — and her simultaneous initiation into the massive Disney family — has quickly opened doors for the singer. While she's previously appeared on the Billboard 200, Alternative Albums and Alternative Songs charts, "Into The Unknown" debuted at No. 55 on the Hot 100 the week of Dec. 7, and likewise propelled Aurora onto the Emerging Artists chart.
Aurora recorded her vocals in an old church in England, calling it a "lovely" experience. "The room was beautiful, round, and it carried my voice to infinity and beyond without any extra reverb," she says, explaining how the stunning setting influenced what would eventually become the "voice of the mountains."
Aurora Tour – Aurora Tour Dates
20/06/2020 SCHEESSEL, GERMAN
21/06/2020 NEUHAUSEN OB ECK, GERMANY
26/06/2020 USKEDALEN, NORWAY
18/07/2020 BONȚIDA, ROMANIA
23/07/2020 ÅNNELAND, NORWAY
31/07/2020 TRONDHEIM, NORWAY
15/08/2020 OSLO, NORWAY
19/09/2020 TOKYO, JAPAN
20/09/2020 TOKYO, JAPAN
Aurora Instagram
Aurora Twitter
About InformationCradle Editorial Staff
This Article is produced by InformationCradle Editorial Staff which is a team of expert writers and editors led by Josphat Gachie and trusted by millions of readers worldwide.
We endeavor to keep our content True, Accurate, Correct, Original and Up to Date. For complain, correction or an update, please send us an email to informationcradle@gmail.com. We promise to take corrective measures to the best of our abilities.