Bailey Sok Biography
Bailey Sok (Bailey Drew Sok) is a young dancer, a viral star and social media personality from California with Korean roots.
She was previously a competitive dancer with Dance Precisions. She later joined Just Plain Dancin'.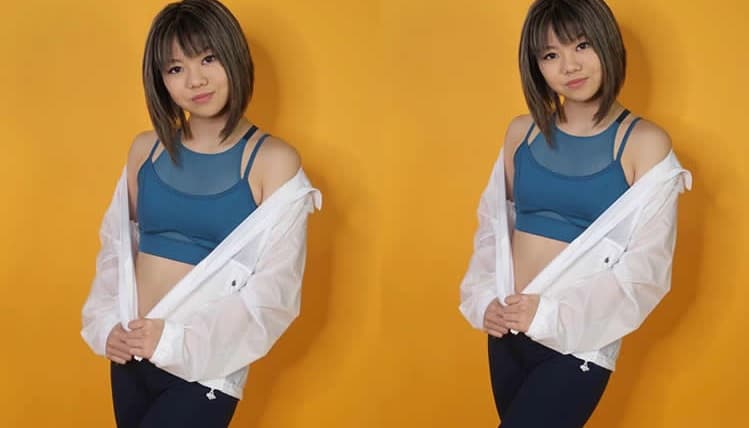 Bailey Sok Age
Bailey Sok was born on February 24, 2004, in California, United States. She is 15 years old as of February 2019.
Bailey Sok Family
Sok was born and raised by Judie Sok, her mother alongside her two siblings Britney Sok and Kylie Sok. She is raised in a Korean-American family.
Bailey Sok Relationship
Sok is young and beautiful but she is currently not dating, she's concentrating on her career and perfecting her skills first.
Bailey Sok Height
Bailey is 1.42 metres tall (4 feet 8 inches).
Bailey Sok Career
Bailey is a social media personality and a viral star, especially due to her collaboration with Matt Steffanina and her friend Kaycee Rice, she is featured on many videos with millions of hits by name.
She performed on season 9 of America's Got Talent with her group Buns & Roses, but they had withdrawn during judgment week for performing on a dance competition. In 2018, she competed with S-Rank in season two of NBC's World of Dance in the Upper Team division between the adults with just 13 years old at show beginning and they made it the world final. Bailey was an interview guest on Dance Network's To the Pointe and Showstopper, but beyond the internet, she didn't get public eye by her own name yet.
She began dancing when she was 2.5-3 years old because her sisters used to dance. Her mother got the offer in her first dance class for Bailey's siblings "Pay for two kids and you get for one free." and she shoved Bailey to the group. Her first class was tap dancing. Bailey was first on stage when she was five years old, took her first industrial classes at the age of six and started competing at the age of six. She met her best friend Kaycee Rice first time in Tricia Miranda's class when they were performing "Anaconda" at the age of ten; this video passed 40M+ views at Feb 2019. She was a competitive dancer for Dance Precisions before she moved to Just Plain Dancin'.
Bailey got online homeschooled since she is in 8th grade due to her missing time when was on The Pulse on Tour. She lost temporary her work permission by that, despite her good grades and decided to switch to homeschooling. She is fine with that and appreciates the flexibility of school schedules. She wants to go to college but had in December 2018 no plans about her occupation later. She is currently taking classes in acting and vocal training. Bailey is improving her dancing by taking more technical classes in ballet and contemporary as well. Her dance background is performing mostly hip-hop and jazz dancing and she got strongly influenced by her teacher and later team leader of S-Rank Melvin Timtim.
Her older sisters stopped competing and started a career as professional golfers and go to a sports college for it. Bailey plays golf too since she was five and it has become her second passion. Sometimes she got a good deal on the course; exchanging pro golfers versus pro dancers secrets.
In Feb 2019, Bailey danced on one of Matt's class routines on a video with 20M+ views and two more videos with about 10M+ headlining her name. YouTube listed about 20 videos with 1M+ views featuring her name and many more without she is performing on it. Bailey contributed also with her team of professional dancers – Ellen Kim, Stevie Doré and Eileen Harman – the matrix as dancing heroes for the official music video of the e-sports game "League of Legends" with 173M+ views and the behind-the-scenes dance video by them within 7M+ views within 3.5 months. Bailey has 850K+ followers on Instagram and 140K+ subscribers on YouTube.
Bailey Sok Awards
In 2017, she was nominated for the Industry Dance Awards for favorite dancer 17 & under, together with Mackenzie Ziegler, Kalani Hilliker, Tate McRae, Kaycee Rice and the winner Nia Frazier.
Bailey Sok Instagram
Bailey Sok Twitter
Bailey Sok Facebook
Bailey Sok World of Dance
Bailey Sok Videos
Bailey Sok Battles
Videos will be updated soon.
Bailey Sok Youtube
https://www.youtube.com/channel/UCQZ898_605C0F8oIBFO1BCw