Bernie Sanders Biography
Bernie Sanders is an American politician who has served as the junior United States Senator from Vermont since 2007. He is the longest-serving independent in U.S. congressional history and a member of the Democratic caucus. Sanders is running for 2020 Democratic elections for president.
Sanders ran unsuccessfully for the 2016 Democratic nomination for president. He is known for his opposition to economic inequality.
On domestic policy, he broadly supports labor rights and has supported universal and single-payer healthcare, paid parental leave, tuition-free tertiary education, and an ambitious Green New Deal to create jobs addressing global warming.
On foreign policy, he broadly supports reducing military spending, pursuing more diplomacy and international cooperation, and putting greater emphasis on labor rights and environmental concerns when negotiating international trade agreements.
Commentators have noted the strong influence his views have had on Democratic Party politics since his 2016 presidential campaign. The Vermont senator, who identifies himself as a democratic socialist, generated progressive energy that fueled his insurgent 2016 campaign and the best fundraising numbers of any Democrat so far.
Bernie Sanders Age
Sanders was born on September 8, 1941, in Brooklyn, New York City, U.S. He is now 78 years old.
Bernie Sanders Wife
In 1963 Bernie Sanders and Deborah Shiling Messing, whom he met in college, volunteered for several months on the Israeli kibbutz Sha'ar HaAmakim. They married in 1964 and bought a summer home in Vermont; they had no children and divorced in 1966.
Sanders's son (and only biological child), Levi Sanders, was born in 1969 to girlfriend Susan Campbell Mott. In 1988 he married Jane O'Meara Driscoll (née Mary Jane O'Meara), who later became president of Burlington College, in Burlington, Vermont.
The day after their wedding, the couple visited the Soviet Union as part of an official delegation in his capacity as mayor. Bernie Sanders considers Jane's three children—Dave Driscol, Carina Driscoll, and Heather Titus—to be his own.
In addition, Bernie Sanders has seven grandchildren, three (including one who was adopted) through his son Levi and four through his stepchildren.
Bernie Sanders Family
Bernie's father Mr. Elias Ben Yehuda Sanders, was born in 1921  in Słopnice, Galicia in Poland, to a Jewish family. Mr. Yehuda relocated to the United States, where he got a job as a paint salesman. Bernie's mother, Mrs. Dorothy "Dora" Sanders, was born in New York City to Jewish immigrant parents from Russia and Poland.
Bernie Sanders Young
The politician became interested in politics at an early age. He is quoted saying "A guy named Adolf Hitler won an election in 1932. He won an election, and 50 million people died as a result of that election in World War II, including 6 million Jews.
So what I learned as a little kid is that politics is, in fact, very important." He lost many relatives in the Holocaust, including his uncle Abraham Schnützer, who was killed in 1942. He would vow to make a difference by engaging himself in politics.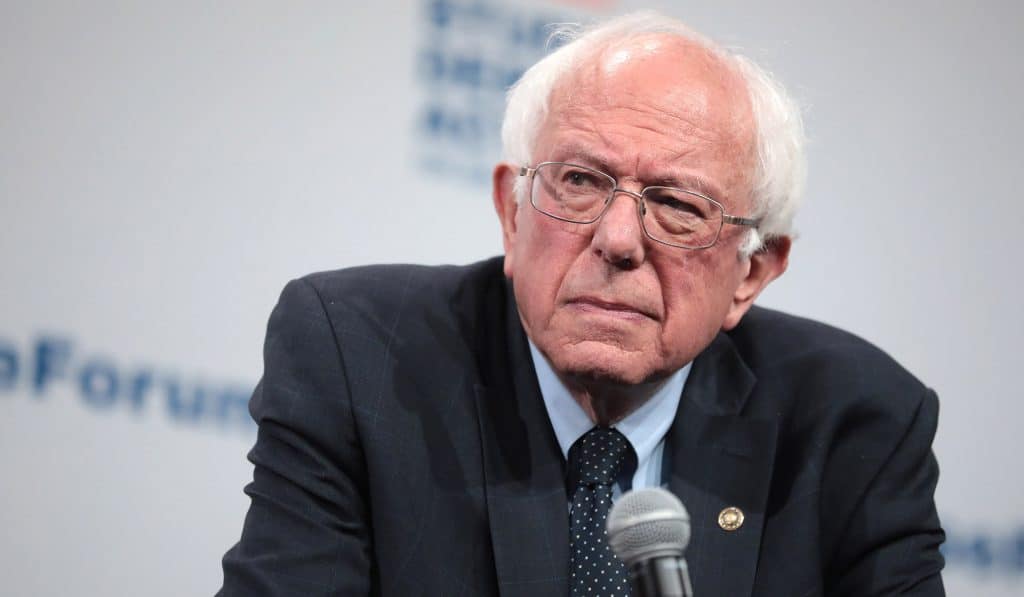 Bernie Sanders resided on East 26th Street in Midwood, Brooklyn. He attended elementary school at P.S. 197 in Brooklyn, where he won a borough championship on the basketball team. He attended Hebrew school in the afternoons and celebrated his bar mitzvah in 1954.
Sanders's older brother, Larry, said that during their childhood, the family never lacked for food or clothing, but major purchases, "like curtains or a rug," were difficult to afford.
The politician attended James Madison High School, also in Brooklyn, where he was captain of the track team and took third place in the New York City indoor one-mile race. In high school, Sanders lost his first election, finishing last out of three candidates for the student body presidency.
Not long after his high school graduation, his mother died at the age of 46; his father died a few years later on August 4, 1962, at the age of 57.
Sanders studied at Brooklyn College for a year in 1959–60 before transferring to the University of Chicago and graduating with a bachelor of arts degree in political science in 1964. He has described himself as a mediocre college student because the classroom was "boring and irrelevant," while the community provided his most significant learning
Bernie Sanders 2020
On February 19, 2019, Sanders had a press conference announcing a second presidential campaign against incumbent President Trump, joining multiple other Democratic candidates for the 2020 presidential run.
Sources say that Bernie Sanders was heartened to see numbers indicating he is one of the leading candidates among African American and Latino voters, two of the groups he was perceived as struggling with back in 2016.
Sanders has been seen as a front-runner for the Democratic nomination alongside former vice president Joe Biden. In some polls, the two are tied.
As of his strengths, The Vermont senator, who identifies himself as a democratic socialist, generated progressive energy that fueled his insurgent 2016 campaign and the best fundraising numbers of any Democrat so far. On the other hand, his weakness has been identified as expanding his appeal beyond his largely white base of supporters.
Climate change: Wants to pass the Green New Deal, ban fracking while barring energy exploration on public lands and end coal, natural gas, and oil exportation.
College costs: Supports tuition-free higher education at public colleges and universities.
Gun control: Says individual states should handle gun restrictions but supports a federal assault weapons ban and instant background checks. Supports gun manufacturers not being held liable for their products' misuse.
Health care: Author of the "Medicare for All" plan, a single-payer health care system in which the government would provide health insurance coverage for everyone in the U.S.
Immigration: Supports securing the border without walls and a pathway to citizenship for people in the country illegally. Wants new visa rules making permanent residency easier for qualified immigrants.
Taxes: Supports taxing people earning $10 million-plus annually up to 70%, and taxing wealth estates up to 77%. Wants to raise taxes on capital gains, Wall Street transactions and offshore tax havens.
Trade: Opposes NAFTA, the Trans-Pacific Partnership and other trade deals; calls China a "currency manipulator" but opposes Trump's tariffs; would use executive orders to bar U.S. companies from outsourcing jobs.
Bernie Sanders Net Worth
The politician's net worth is estimated to be $2 million, with his income streaming from his book sales, royalties, and speaking engagements. As a senator, Sanders makes $174,000 a year, according to the Congressional Research Service, which reports on Senate salaries.
Bernie Sanders Book
Sanders has authored a good number of books that are available for reading, downloading as well as purchasing on various online platforms like Amazon. Check out the list of Bernie Sanders books and speeches below.
» Our Revolution
» Where We Go from Here: Two Years in the Resistance
» Bernie Sanders Guide to Political Revolution
» Outsider in the White House
» The Speech: A Historic Filibuster on Corporate Greed and the Decline of Our Middle Class
» Speech Bernie Sanders
» Bernie Speaks – Speeches by Bernie Sanders: A Powerful Collection of Influential Speeches from an Authentic » Champion of the People.
» People Are Catching On: The Historic Speech on Wall Street Fraud, Too Big to Fail Banks, and Our Rigged » Financial System Bernie Sanders
» Outsider in the House
» Bernie's Speech: Complete and Unedited Bernie Sanders
» The Speech: Bernie Sanders and His Historic Speech on the Senate Floor
» Bernie Sanders's Speech: The Complete Historical Filibuster on Economic Inequality, the Declining Middle Class, Our Crumbling Infrastructure… and What We Can Do About It
» Bernie Sanders' December 2010 Filibuster on Corporate Greed: An Historic Speech
» Bernie's Sermon: The Historic Senate Speech on Corporate Greed, Income Inequality, and America's Decline Bernie Sanders
Bernie Sanders Twitter
Bernie Sanders Quotes
"Election days come and go. But the struggle of the people to create a government which represents all of us and not just the one percent – a government based on the principles of economic, social, racial and environmental justice – that struggle continues."
"The cost of college education today is so high that many young people are giving up their dream of going to college, while many others are graduating deeply in debt."
"Democratic socialism means that we must create an economy that works for all, not just the very wealthy."
Bernie Sanders Instagram