Bill Gaither Biography
Bill Gaither born William J. Gaither, is an American singer and songwriter of Southern gospel and Contemporary Christian music. He was born on March 28, 1936, in Alexandria, Indiana, the U.S.A to George and Lela Gaither.
He attended Anderson College, to which he had transferred after one year at Taylor University. He graduated from Anderson in 1959 with a major in English and a minor in music, after which he worked as an English teacher. He quit his teaching job in 1967 and worked full-time in the Christian music industry. This was after a few years trying to manage both a music career and his full-time teaching job.
Gaither first began singing with the Bill Gaither Trio in the 1950s. He formed the group while a college student at Anderson College. It consisted of Bill, his sister Mary Ann, and brother Danny Gaither. He recorded his breakthrough song "He Touched Me" in 1964. In about 1964, Mary Ann's place was taken by Bill's wife, Gloria.
In 1962, Bill married Gloria Sickal, who became the best writing partner Bill could have found anywhere. The couple spent the first five years of their married life juggling full-time teaching jobs, writing, singing, recording and publishing until music became their full-time career in 1967.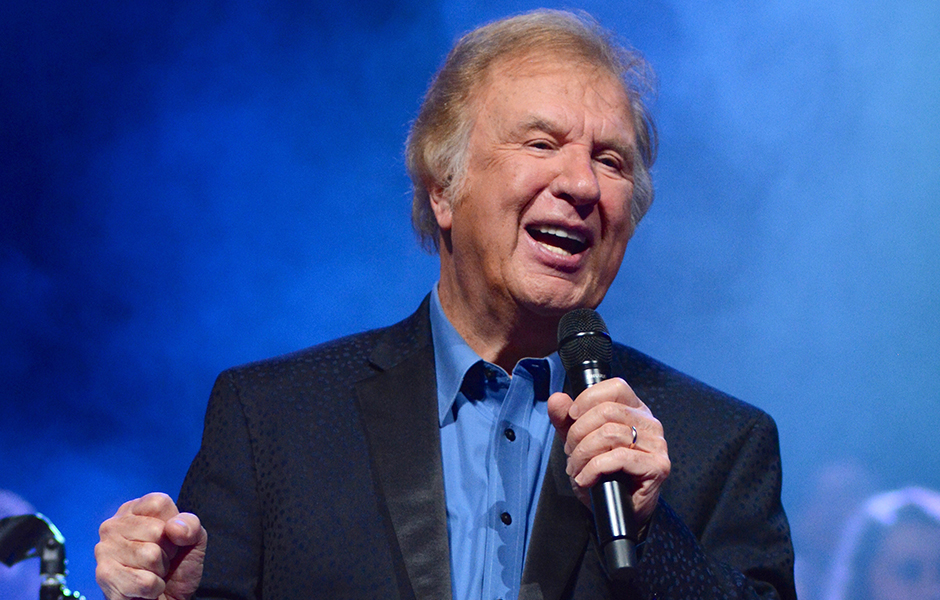 The collaborations of Bill and Gloria have resulted in more than 700 popular gospel songs, including the hymnal standard "Because He Lives," "The King Is Coming," "Something Beautiful," "He Touched Me," "It Is Finished," "There's Something About That Name," "Let's Just Praise The Lord," and "Loving God, Loving Each Other."
Bill and Gloria have collectively won eight Grammy Awards and more than a dozen nominations, and they have received more than two dozen Dove Awards from The Gospel Music Association, earning the title of Gospel Music Association's "Songwriter of the Year" eight times.
After decades of unprecedented musical successes, Bill and Gloria still operate their business from Bill's hometown of Alexandria, Indiana, and they dwell in the same home in which they raised their family. They live a lifestyle focused on investing their resources into eternal things.
Bill Gaither Age
He was born on March 28, 1936. He is 82 years old.
Bill and Gloria Gaither Family
Bill and Gloria live in Alexandria, Indiana, and have three grown children; Suzanne, Amy, and Benjamin.
Bill Gaither Body Measurements
Height:
Weight:
Shoe Size:
Body Shape:
Hair Colour:
Bill Gaither Net Worth
He has an estimated Net Worth of $10 Million.
Bill Gaither Homecoming
When you bring together beautiful harmonies, stunning voices and incredible musicians with timeless, inspirational songs something special happens: a homecoming. Enjoy the most incredible Gaither Homecoming performances from the past twenty years in one inspiring collection.
Each DVD comes with special bonus features including behind the scenes footage, interviews, and Gaither comedy. And, it is all packaged in an attractive collector's box.
 Bill Gaither House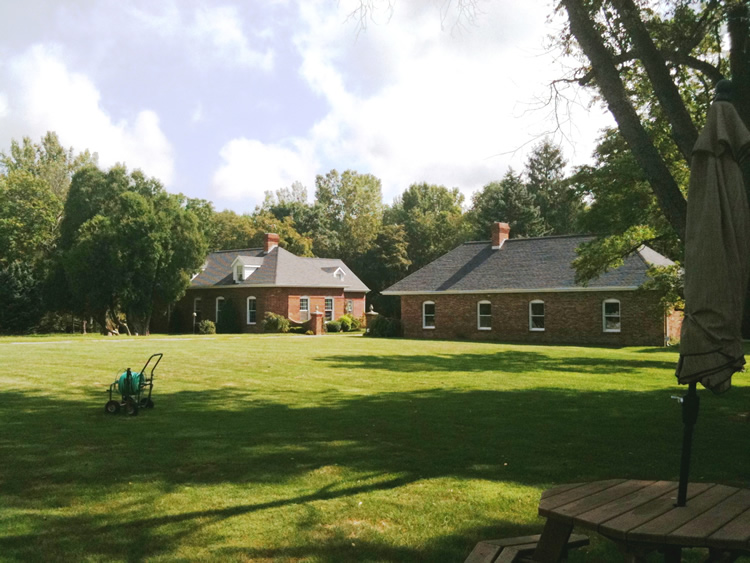 Bill Gaither Songs
Because He Lives
God on the Mountain
He Touched Me
Sometimes It Takes a Mountain
'Til the Storm Passes By
Sinner Saved by Grace
I Believe in a Hill Called Mount Calvary
The King Is Coming
I've Never Been This Homesick Before
Alpha and Omega
Amazing Grace
This Is Just What Heaven Means To Me
Love Can Turn the World
The Holy Hills of Heaven Call Me
Greatly Blessed, Highly Favored
Glorious Impossible
Yes, I Know!
There is a Fountain
You Are My All In All/Canon In D
He Is Here
Burdens Are Lifted At Calvary
The Old Rugged Cross Made The Difference
Leaning On The Everlasting Arms
Farther Along
I Then Shall Live
At The Cross
How Great Thou Art
Daystar
I Bowed on My Knees
Where No One Stands Alone
The Love of God
He Will Carry You
Bill Gaither Albums – Bill Gaither Trio
All Day Singin'
Canadian Homecoming
Hymn Classics
I Do Believe
Greatly Blessed
Journey To The Sky
Country Bluegrass Homecoming
He Touched Me
Classic Moments From The Bill Gaither Trio, Vol. 2
A Tribute To Howard & Vestal Goodman
Classic Moments From The Bill Gaither Trio
Because He Lives
Bill Gaither Remastered Collection (feat. Leroy's Buddy / Honey Hill) [Remastered 2016]
The King Is Coming
Welcome Back Home
Kennedy Center Homecoming
Harmony in the Heartland
Rocky Mountain Homecoming
Best Of Bill Gaithe
Official Website
---
We endeavor to keep our content True, Accurate, Correct, Original and Up to Date.
If you believe that any information in this article is Incorrect, Incomplete, Plagiarised, violates your Copyright right or you want to propose an update, please send us an email to informationcradle@gmail.com indicating the proposed changes and the content URL. Provide as much information as you can and we promise to take corrective measures to the best of our abilities.
---