Bill Joy Biography
Bill Joy (Birth name: William Nelson Joy) is an American computer engineer who is a co-founder of Sun Microsystems. Sun Microsystems was a company that created the Java programming language, sold computers, software, computer components and information technology services as well as the Solaris operating system, the Network File System, ZFC as well as SPARC. It was bought by Oracle in 2010.
Bill worked alongside Vinod Khosla, Scott McNealy and Andy Bechtolsheim and they founded the company in 1982. He served as the company's chief scientist until 2003. While he was a graduate student at Berkeley, Bill played an integral role in the early development of BSD UNIX and he is the original author of the vi text editor. He also wrote the 2000 essay Why The Future Doesn't Need Us, in which he expressed deep concerns over the development of modern technologies.
Bill Joy Age
The computer engineer is 64 years old as of 2018. He was born on November 8, 1954 in Farmington Hills, Michigan, U.S.
Bill Joy Family – Parents
William Nelson Joy was born to a school vice-principal and counselor known as William Joy and his wife Ruth Joy in the Detroit suburb of Farmington Hills, Michigan. He has two siblings: Bob Joy and Linda Joy.
Bill Joy Education
Joy attended the University of Michigan to study and graduated in 1975 with a Bachelor of Science in electrical engineering. He then enrolled for his masters at the University of California, Berkeley and in 1979, he graduated with a Master of Science in electrical engineering and computer science.
Bill Joy Wife
Joy is married to a lady by the name Shannon O'Leary Joy. The couple has four children and they live in Aspen, Colorado.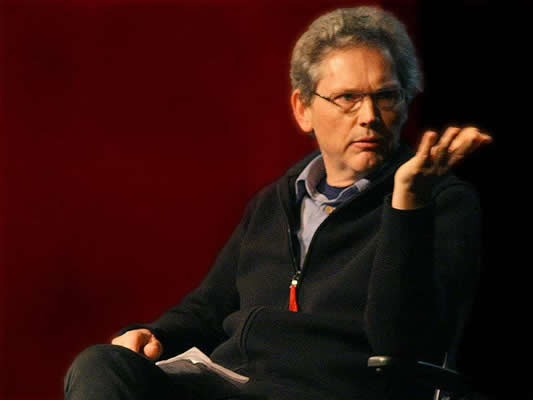 Computer Scientist Bill Joy
Joy worked for Fabry's Computer Systems Research Group CSRG when he was a UC Berkeley graduate student. He worked on the Berkeley Software Distribution (BSD) version of the Unix operating system. Initially, he worked on a Pascal compiler left at Berkeley by Ken Thompson, when Joy had just started his graduate work. Later on, he moved on to improving the Unix kernel, and also handled BSD distributions.
Among his notable contributions were the ex and vi editors and the C shell. It is told that he wrote the vi editor in a weekend. He has also had a few of his other accomplishments exaggerated sometimes: Eric Schmidt, CEO of Novell at the time, inaccurately reported during an interview in PBS's documentary Nerds 2.0.1 that Joy had personally rewritten the BSD kernel in a weekend.
He also wrote his own high-performance TCP/IP stack. This resulted from a request to plug BBN's TCP/IP stack into Berkeley Unix but he refused as he had a low opinion of BBN's TCP/IP. BBN (Bolt, Beranek and Newman) company had been contracted by DARPA in the early 1980s to come up with the stack.
Bill Joy Sun Microsystems
What did Bill Joy invent?
Bill Joy joined Sun Microsystems in 1982, after the firm was in operation for six months. He was brought in with full co-founder status. He became an inspiration for the development of NFS, the SPARC microprocessors, the Java programming language, Jini/JavaSpaces, and JXTA.
He was awarded a Grace Murray Hopper Award in 1986, by the ACM for his work on the Berkeley UNIX Operating System. He remained with the company until September 9, 2003 when Sun announced Joy was leaving the company. He was also reported to be taking his time to consider his next move and had no definite plans.
Bill Joy HighBAR Ventures and other activities
Joy co-founded HighBAR Ventures, a venture capital firm, in 1999 with two Sun colleagues, Andy Bechtolsheim, and Roy Thiele-Sardiña. He was named a partner in venture capital firm Kleiner Perkins Caufield & Byers, in January 2005. There, Joy has made several investments in green energy industries, even though he does not have any credentials in the field.
Bill Joy Books
The Java Language Specification
Bill Joy Net Worth | Is Bill Joy a Billionaire?
Bill Joy is indeed a billionaire with a reported net worth of 1.5 billion U.S. dollars.
Bill Joy Quotes
♦ Systems are going to get a lot more sophisticated.
♦ I think one of the interesting things is that vi is really a mode-based editor.
♦ I think editors have to come out of a certain kind of community.
♦ I just don't like to lose what's in the window.
♦ I think the Macintosh proves that everyone can have a bitmapped display.
---
We endeavor to keep our content True, Accurate, Correct, Original and Up to Date.
If you believe that any information in this article is Incorrect, Incomplete, Plagiarised, violates your Copyright right or you want to propose an update, please send us an email to informationcradle@gmail.com indicating the proposed changes and the content URL. Provide as much information as you can and we promise to take corrective measures to the best of our abilities.
---