Bobby Witt Jr Biography
Bobby Witt Jr is an American professional baseball shortstop in the Kansas City Royals organization. He was born Robert Andrew Witt on 14 June 2000 and is drafted second overall in the 2019 Major League Baseball draft.
Bobby Witt Jr Age
Bobby was born on 14 June 2000, Colleyville, Texas, United States. As of 2019, he is 19 years old.
Bobby Witt  Jr Relationship
Bobby WittJr is not a single man, he has been in a relationship with his high school girlfriend for several years. Although he been featuring her on social media he has not shared her name.
Bobby Witt  Jr Career
He attended Colleyville Heritage High School in Colleyville, Texas. He is committed to playing college baseball at the University of Oklahoma. As a junior in 2018, he batted with ten home runs. He won the High School Home Run Derby at Nationals Park. Later he also played in the Under Armour All-America Baseball Game at Wrigley Field where he hit a home run.
He was named team MVP as well as the Perfect Game All-American Classic at Petco Park. In December, he played for Team USA in Panama City during the 2018 COPABE Pan-American Championships. He helped the team USA win a gold medal. In 2019, his senior year, he was named the Gatorade National Baseball Player of the Year after batting .515 with 15 home runs, 54 RBIs, and 17 stolen bases.
Witt was considered one of the top prospects for the 2019 Major League Baseball draft. He was selected by the Kansas City Royals with the second overall pick. He signed for $7.79 million.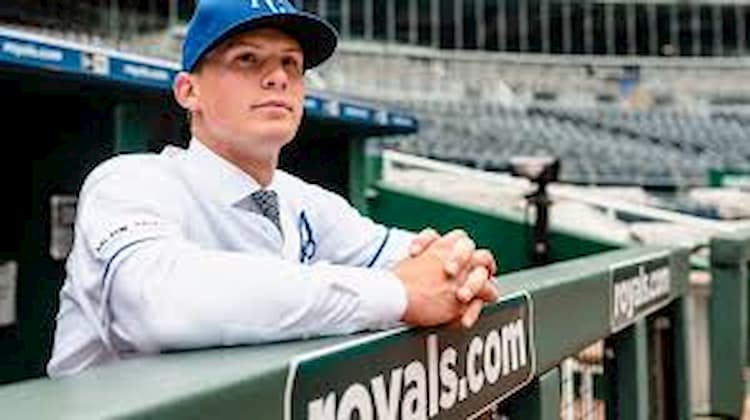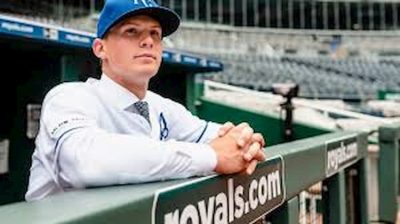 Bobby Witt Jr News
Bobby Witt Jr Instagram
Bobby Witt Jr Twitter