What Is Branch Loan App?
Branch Loan app is a Mobile Application That allows one to access Credit loans from your Phone.The app is downloadable from the Google Play store. Matt Flannery and Daniel Jung are the Co-Founders of Branch International.Matt is also the Ceo Of the Company. Dan Karuga is The Kenyan Branch Manager.
How Does Branch Work?
Branch International Uses machine learning algorithms to process numerous data entries and assess customers' credit profiles, as well as, design tailored loan products. The Data is Assessed from a Customers Phone.
Data Assessed Include:
#GPS data
#Text Message Logs
#Contact Lists
#Mpesa Activity
#call logs
#Handset Details
#Social Network Data
To Access the above Information Branch asks For permission from the owner.
Who Is Legible For a branch Loan
To Qualify for A branch Laon here are some requirements:
#A Safaricom line that is registered with Mpesa
#A Smartphone – Android-enabled
#National ID number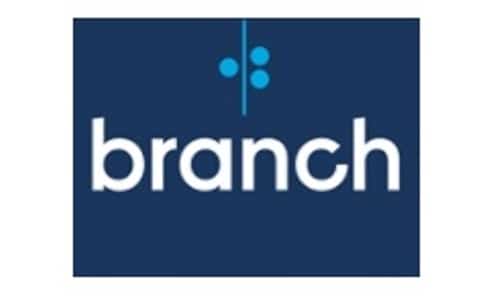 How To Apply For a branch Loan
1. Download the Branch app
Use your Android phone to download Branch from the Google Play store.
2. Create your account
Fill out a simple form in under 30 seconds and submit for a quick review
3. Apply for the loan that meets your needs
Loans are conveniently sent to your mobile money or bank account in minutes.
4. Receive the loan into your account
Repay with your mobile account. Build your credit to unlock larger loans.
Why was I rejected for a loan?
If you don't get accepted when you apply, don't worry! Sometimes it may take several attempts to qualify for a loan. We encourage you to continue saving data on your phone and to reapply after the period stipulated.
Branch Loan App Download Link
Follow This Link To Download Branch Loan App
How Long It takes approve A branch  Loan On the Branch Loan App?
Branch Aims to process all loans within 24 hours. On average Branch Loan App process loans in less than 3 hours and hope to reduce that to a few minutes.
How To repay A loan From Branch Loan app?
       Pay Using Mpesa
Go to Mpesa then Click on Lipa na Mpesa.
Choose Playbill.
Enter Paybill number as 998608.
Enter your Mpesa Phone number as the Account Number.
Enter the Amount you want to repay.
Enter your Mpesa Pin and Confirm the Transaction.

 Pay With ATM Card Online

Enter the loan amount you wish to pay.For the 'Payment Notes ' space, input the bank account you registered with on branch.
Select Pay by Card.
Enter your name, mobile phone number, and email address.
Select Complete Payment with Card.
Enter your card details.
Branch Contacts Kenya
Co – Operative Bank Of Kenya – Dandora Branch
Bank
Nairobi
0703 027000
Branch International Limited
Corporate office
Nairobi
0727 643092
Kenya Commercial Bank, Kencom Branch
Bank
Nairobi
0711 087000
Automobile Association of Kenya -Buruburu Branch
Driving school
Nairobi
020 7784533
Bank
Nairobi
020 3275000
Closed ⋅ Opens 8:30AM Fri
Family Bank-Kayole Branch
Bank
Nairobi
020 251433
Kenya National Library Service – Buruburu Branch
Public library
Nairobi
020 2158352
Co-op Bank ATM – Kayole Branch
ATM
Nairobi
020 2667554
Co-operative Bank of Kenya – Co-operative House Branch
Bank
Nairobi City
020 3276000
Financial Planner
Nairobi
020 3877290
Bank
Nairobi
0711 087000
Closed ⋅ Opens 8:30 AM Fri
Stanbic Bank Head Office – Chiromo branch
Bank
Nairobi
020 3638000
DIRECTIONS
Branch Loan app FAQS
How do I sign up?
Download the Branch app (Go to your iOS or Google Play store).
Should I call the help desk with questions about Branch Pay?
The quickest and best way to contact support is to reach out to us here
How do you calculate how much I can get?
We calculate your advance amount by taking a percentage of your last couple of paychecks, assessing your spending relative to those paycheck amounts, and looking at your past advance history in Branch. As long as tracked hours correspond with that amount, and you meet all of our requirements (which can be found HERE) you should be able to receive an advance. More information on how we calculate advance limits can be found here.
How many advances can I take within the pay period?
You can take as many advances as you'd like as long as you haven't met your advance limit. The average number of advances people usually take is 1-3.
How do I pay back the money?
Your advance payback is automatically deducted from the bank account you have connected. It will not be removed from your paycheck.
Do I need manager approval?
No approval is required to use Branch Pay.
What if I switched jobs?
You will need to go in the app and add a new workplace. To do so, click on the three horizontal lines in the upper left-hand corner, and click "Add Workplace". From there you can search for your new workplace, if it is not already in our system it will prompt you to submit a request to add a location.
(You will still need to meet all requirements in order to use Branch Pay- such as 2 months of direct deposit history from the same employer)
How many direct deposits do I need?
You need 2 months of direct deposits in order to use Branch Pay
Direct deposits must be consecutive, from the same employer, going into the same account, and they must hit your account on a predictable pay cycle
2 months = 4 deposits if paid bi-weekly, 2 deposits if paid monthly, and 8 deposits if paid weekly
Direct deposits need to be over $40 in order to count
Is this advance confidential?
Yes, only Branch will be aware of your advance.
How do you know how many hours I've worked?
We pull the hours you have worked using location tracking. There is no need to upload a schedule. An error message should appear in the app indicating we are not tracking hours for you if that is the case.
How to manually add a bank account?
At this time you cannot manually add a bank. If your bank is not on the list, unfortunately you are ineligible to use Branch Pay.
How will I receive my money?
Your advance will be pushed directly to the card you connected to Branch Pay.
How soon will I get my money?
Your funds will post into your account almost instantly (on rare occasions up to 24 hours) if you select the "Instant" payout option. The standard payout option takes 3 business days.
Is there any way for me to be able to get an advance during the weekends or on a holiday?
Yes! You can take an advance 24 hours 7 days a week.
Is there interest or monthly recurring fees?
There is no interest and no recurring costs.
Is this a loan?
No, Branch is advancing you your paycheck for hours you have already worked
Who do I contact for assistance?
Please contact Branch Support by submitting a ticket here
---
We endeavor to keep our content True, Accurate, Correct, Original and Up to Date.
If you believe that any information in this article is Incorrect, Incomplete, Plagiarised, violates your Copyright right or you want to propose an update, please send us an email to informationcradle@gmail.com indicating the proposed changes and the content URL. Provide as much information as you can and we promise to take corrective measures to the best of our abilities.
---