Brian Johnson Biography
Brian Johnson  is an  American contemporary worship musician and worship pastor. He is the president and co-founder of Bethel Music, as well as a member of its Artist Collective and is one-half of the husband-and-wife worship duo.
Brian Johnson Age
He was born March 17 1978 Redding California United State.
Brian Johnson Family
He is married to Jennifer Louise Johnson (née Rock) in 2000. The couple has two daughters, Haley and Téa, as well as one biological son, Braden, and one adopted son, Ryder, who was adopted in mid-2017.The family resides on a farm in Redding, California.
Brian Johnson Education
He completed his high school education at Trinity High School in Weaverville.
Brian Johnson Photos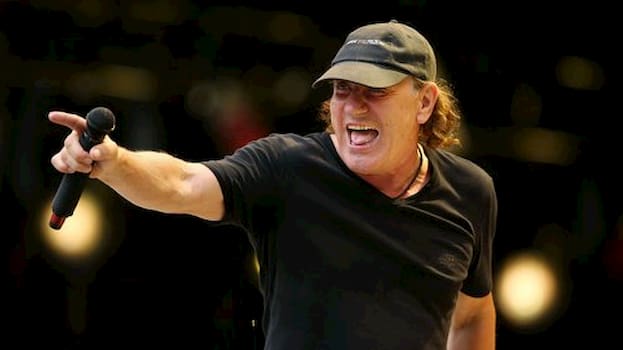 Brian Johnson Career
In 2000, Johnson and his wife, Jenn Johnson, were appointed as senior worship pastors at Bethel Church. As he & Jenn Johnson, they released their debut album, Undone, in 2001, featuring Johnson's younger sister Leah Valenzuela.
After a five-year hiatus, Him & Jenn Johnson released their second live album, We Believe in 2006, which was co-produced by Johnson alongside Jeremy Edwardson and Steven Tracy. We Believe also charted at No. 48 on the Billboard Christian Albums chart, making the album the first by the duo to register on the chart. On September 30, 2008, Where You Go I Go, the duo's third album, was released via the label Ion Records.
In 2010, Bethel Music released Here Is Love, its debut album on October 12, via its own label, Bethel Music alongside Integrity Music. Johnson featured on four tracks: "My Soul Sings", "What Does It Sound Like", "Worthy Is the Lamb" and "Here Is Love", which he sang alongside his wife, Jenn Johnson.
He made an appearance on Dave Fitzgerald's debut album, Hope of Heaven: Live at Bethel Church, which was released on October 26, featuring on the song "Shine". Soon after Fitzgerald's release, Love Came Down-Live Acoustic Worship in the Studio, his debut live album, was released by record labels Bethel and Kingsway Music on November 9. Love Came Down was produced by Jeremy Edwardson, and recorded at The Soundhouse, a studio owned by Jeremy Edwardson in Redding, California.
Brian And Jenn Johnson Quotes
"Consider it a gift when God Becomes your only option"
"The Holy Spirits Invitation For Us Is To Hear Him In All Things"
"You Don't Get To 500 Million Friends without making A Few Enemies"
Brian Johnson Music
Thunderstruck
Back in Black
You Shook Me All Night
Hells Bells
Shoot to Thrill
Who Made Who For Those About to Rock
Money talks

Are You Ready
Big Gun
Rock And Roll Ain't Noise
Brian Johnson Facebook
 Twitter
 You tube