Cariba Heine Biography
Cariba Heine is a South African-born Australian actress and dancer who was born in Johannesburg, Transvaal, South Africa and brought up in Australia. She is widely known for her roles in the teen oriented television drama 'Dance Academy' as Isabelle, the Network Ten show 'H2O: Just Add Water' as Rikki Chadwick, and in the 2009 television film 'A Model Daughter: The Killing of Caroline Byrne' as Caroline Byrne. As a Dancer, she is widely known as the youngest dancer to perform at 'Stargazers Convention' in Sydney, Australia.
Cariba is also known for training in jazz dance, tap dance, classical ballet, acrobatics and rhythmic gymnastics, and later enrolled at National Capital Acting School pursuing acting and singing. She also appeared on notable films and series including 'Howzat! Kerry Packer's War' as Delvene Delaney, 'Home and Away' as Ebony Harding, and in 'Blue Water High' as Bridget Sanchez.
---
10 Quick Facts About Cariba Heine
Name: Cariba Heine
Age: 35 Years (As of 2023)
Birthday: 1 October
Zodiac Sign: Libra
Height: 5 feet 5 inches (1.65 me)
Nationality: South African-Australian
Occupation: Actress and Dancer
Marital Status: Married
Salary: Under Review
Net worth: $3 Million
---
Cariba Heine Age
Heine is 35 years old as of 2023, she was born on 1 October 1988, in Johannesburg, Gauteng, South Africa. She celebrates her birthday on 1 October every year and her birth sign is Libra.
Cariba Heine Height
Heine stands at a height of 5 feet 5 inches (1.65 m). Her body measurements are 34-26-34 inches.
Cariba Heine Weight
Heine Weighs 123 lbs (56 kg). She has blue eyes and blonde hair.
Cariba Heine Early Life and Education
Heine was born in South Africa and raised in Australia. She attended the National Capital Acting School, where she pursued acting and singing. She also joined the Telopea Park School and later enrolled at St Clare's College, Canberra.
Cariba Heine Family
Heine was born to her parents Michelle Heine and Kevin Heine in Johannesburg. Her mother Michelle is a former showgirl. She spent her childhood with her older brother Kyle Heine, who was born in 1985.
Cariba Heine Husband
Heine is currently married to her husband Jamie Timony, a British Actor. The couple eventually tied the knot after they had dated for a longer time since July 2008. The couple met during the set of "H2O" television series. Previously, she dated Burgess Abernethy from 2006 to 2008.
Cariba Heine Net Worth
Cariba has an estimated net worth of $3 million dollars as of 2022. This includes her assets, money and income. Her primary source of income is her career as an actress and dancer. Through her various sources of income, she has been able to accumulate a good fortune but prefers to lead a modest lifestyle.
Cariba Heine Measurements and Facts
Here are some interesting facts and body measurements you should know about Cariba Heine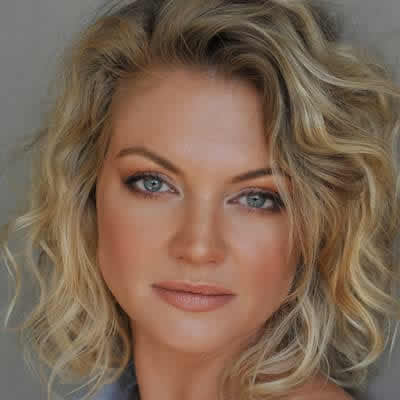 Cariba Heine Wiki
Full Names: Cariba Heine
Gender: Female
Occupation / Profession: Actress and Dancer
Nationality: South African-Australian
Race / Ethnicity: White
Religion: To be updated soon
Sexual Orientation: Straight
Cariba Heine Birthday
Age / How Old?: 35 years (2023)
Zodiac Sign: Libra
Date of Birth: 1 October 1988
Place of Birth: Johannesburg, Gauteng, South Africa
Birthday: 1 October
Cariba Heine Body Measurements
Body Measurements: 34-26-34 inches
Height / How Tall?: 5 feet 5 inches (1.65 meters)
Weight: 123 lbs (56 kg)
Eye Color: Blue
Hair Color: Brown
Shoe Size: 7 (US)
Dress Size: 6 (US)
Breast Size: 34 inches
Waist Size: 26 inches
Hip Size: 34 inches
Cariba Heine Family and Relationship
Father (Dad): Kevin Heine
Mother: Michelle Heine
Siblings (Brothers and Sisters): Kyle Heine
Marital Status: Married
Husband/Spouse: Married to Jamie Timony
Dating / Boyfriend: Dated Burgess Abernethy
Children: Sons (None) Daughter(s) (None)
Cariba Heine Net Worth and Salary
Net Worth: $3 Million
Salary: Under Review
Source of Income: Actress and Dancer
Cariba Heine H2o
H2O is an Australian dramatic fantasy television series for children and teenagers created by Jonathan M. Shiff. It first screened on Australia's Network Ten and runs in syndication on channels in over 120 countries and has a worldwide audience of more than 250 million.
It was filmed on location at Sea World and other locations on the Gold Coast. The show revolves around three teenage girls facing everyday teen problems with an added twist: they're mermaids with powers over water.
Only two series with a total of 52 episodes were originally planned, but due to popular demand, a third series was filmed. Series one premiered in July 2006, followed by series two in September 2007.
Series three first aired in the United Kingdom in October 2009, with the Australian premiere occurring in May 2010. In July 2011, the production of a 26-episode spin-off was announced. 
The new series, Mako: Island of Secrets, follows the adventures of 15-year-old Zac and mermaids Sirena, Nixie, and Lyla. In the final series of the show, Cariba Heine makes a guest appearance as Rikki. In May 2015, an animated spin-off targeted to children premiered on Netflix, titled H2O: Mermaid Adventures
Cariba Heine Dance Academy
Dance Academy is an Australian teen-oriented television drama produced by Werner Film Productions in association with the Australian Broadcasting Corporation and ZDF. Series one premiered on 31 May 2010, and series two began airing on 12 March 2012. 
Series three premiered on ABC3 on 8 July 2013 in Australia. A film sequel to the television series, Dance Academy: The Movie, was released by StudioCanal in Australian cinemas on 6 April 2017.
 The show is available on streaming sites, including Hulu.com and Netflix.com. Entire episodes of all three seasons are also available, for free, on the show's official YouTube channel, however, it is not available in Australia.
Cariba Heine Home and Away
Home and Away is an Australian television soap opera. It was created by Alan Bateman and commenced broadcast on the Seven Network on 17 January 1988. The series has dealt with similar storylines over the years which have often exceeded its restricted time slot. 
Palm Beach in Sydney's Northern Beaches district has been used as the location for Summer Bay since 1988. The exterior scenes are filmed mainly at Palm Beach, while the interior scenes are filmed at the Australian Technology Park in Redfern.
Home and Away has been sold to over eighty countries around the world, making it one of Australia's most successful media exports. In the UK, it and Neighbours, another Australian soap opera, are the most popular of the genre that is filmed internationally, with them both airing twice daily on Channel 5.
It is one of the highest-rating shows on RTÉ Television in Ireland and TVNZ 2 in New Zealand. In Australia, Home and Away is the most awarded program at the Logie Awards, with a total of forty-six wins, including Best Drama Program.
Cariba Heine Mako: Island of Secrets
Island of Secrets is an Australian television program for children and teenagers. Internationally released as Mako Mermaids, the show is a spin-off of H2O: Just Add Water and is produced by Jonathan M. Shiff in association with Network Ten and Nickelodeon.
The series follows Zac, a teenage boy who turns into a merman after accidentally falling into a magical pool of water on the fictional island of Mako. The show, announced in July 2011, consists of 26 episodes of 26 minutes each, plus an option for one 90-minute episode.
Filming was to begin in April 2012, but it was postponed to the beginning of May. On 8 May 2012, Shiff Productions announced the principal cast and the start of the shoot. Filming ran through 12 October 2012. Mako was scheduled to broadcast in the second half of 2013, with a second series confirmed before the first had screened. Production of the first series totaled A$12.3 million.
Cariba Heine Movies and TV Shows
2003 – Ballistic Sessions as Amanda
2005 – Strictly Dancing as Herself
2006–2010 – H2O: Just Add Water as Rikki Chadwick
2008 – Blue Water High as Bridget Sanchez
2009 – A Model Daughter: The Killing of Caroline Byrne as Caroline Byrne
2010–2013 – Dance Academy as Isabelle
2010–2013 – The Future Machine as Kate Hill
2011 – Blood Brothers as Ellie Carter
2012 – Quietus as Alex
2014 – Friendly Advice as Faith
2015 – Hiding as Harriet
2016 – Mako: Island of Secrets as Rikki Chadwick
2016 – Rough Sweat as June
2017 – Designated Survivor as Peyton Lane
2018 – Home and Away as Ebony Harding
2020 – The Secrets She Keeps as Grace
Cariba Heine Accomplishments
H2O: Just Add Water – Cariba played the role of Rikki Chadwick in this popular Australian television series about three girls who turn into mermaids after coming in contact with a magical pool. The series was a huge success and ran for three seasons from 2006 to 2010.
Blue Water High – Cariba also starred as Bridget Sanchez in this Australian television drama about a group of teenagers who are selected to attend a surfing academy. The series ran for three seasons from 2005 to 2008.
Dance Academy – Cariba made a guest appearance on this Australian television drama about a group of young dancers at the National Academy of Dance.
Film career – Cariba has appeared in a number of films, including The Pacific, Blood Brothers, and Bait.
Awards and nominations – Cariba has been nominated for several awards, including the 2007 Logie Award for Most Outstanding New Talent and the 2010 Nickelodeon Kids' Choice Award for Favorite TV Star.
Dancing career – Cariba starting her acting career, Heine was a trained dancer and competed in several dance competitions. She also appeared in the music video for the song "Freaks Like Me" by the Australian band, Toddy.
Cariba Heine Legacy
Iconic role as Rikki Chadwick – Cariba's portrayal of Rikki Chadwick in the popular series H2O: Just Add Water has cemented her as a beloved figure in the hearts of many fans, particularly in Australia and internationally. The show's popularity continues to this day, and Heine's performance as Rikki is a major factor in its success.
Pioneering representation – As one of the leads in H2O: Just Add Water, Cariba helped pave the way for greater representation of women in television, particularly in the genre of fantasy and sci-fi. The show's focus on female empowerment and friendship resonated with many young girls and has had a lasting impact.
Acting talent – Cariba's range and ability as an actress have been praised by critics and fans alike. Her performances in both H2O: Just Add Water and Blue Water High showcased her ability to convey complex emotions and bring depth to her characters.
Inspiration for young dancers – Cariba's background as a trained dancer and her success in the entertainment industry serve as an inspiration for aspiring young performers, particularly those who have an interest in both acting and dancing.
Cultural impact – H2O: Just Add Water and Cariba's role in it have become cultural touchstones for a generation of viewers, particularly in Australia. The show's themes of friendship, self-discovery, and empowerment continue to resonate with young audiences today.
Cariba Heine Hobbies and interests
Dancing – Cariba has a background in dancing and has competed in several dance competitions. She also incorporated her dancing skills into her roles in H2O: Just Add Water and Blue Water High.
Fitness – Cariba is known to lead an active lifestyle and has shared on social media her workouts, including yoga and Pilates.
Travel – Cariba has traveled extensively for work and has also shared pictures of her travels on social media, including trips to New York City, Europe, and Australia.
Reading – Cariba has been seen reading books in some of her social media posts and has also shared recommendations for books on her Instagram stories.
Music – Cariba has shared her love for music on social media and has posted about attending concerts and music festivals.
Cariba Heine Personal beliefs
Environmentalism – Cariba has been vocal about her concern for the environment and has expressed support for initiatives to reduce waste and promote sustainability.
Feminism – Cariba has spoken out about the importance of empowering women and promoting gender equality, particularly in the entertainment industry.
Mental health – Cariba has been candid about her struggles with anxiety and has encouraged others to seek help and support for mental health issues.
Social justice – Cariba has expressed support for causes such as racial justice and LGBT rights, and has spoken out against discrimination and prejudice.
Cariba Heine Quotes
"I think it's important to be yourself and not try to be anyone else, because everyone is unique and has their own strengths and weaknesses."
"I think it's important to stay true to yourself and your values, even if it's not always easy or popular."
"I believe that everyone deserves to be treated with kindness and respect, regardless of their background, beliefs, or identity."
"I love working on projects that challenge me and push me out of my comfort zone."
"We all have our own struggles and challenges, but it's important to remember that we're not alone and that there is always hope for a better future."
"The best way to inspire others is to be true to yourself and follow your own dreams and passions."
Frequently Asked Questions About Cariba Heine
Who is Cariba Heine?
Cariba is a celebrated actress and dancer who gained extensive recognition for her roles in the films Dance Academy (2010–2013) and H2O (2006–2010).
How old is Cariba Heine?
Cariba is a South African-Australian national born on 1st October 1988, in Johannesburg, Transvaal.
How tall is Cariba Heine?
Cariba stands at a height of 5 feet 5 inches (1.65 meters).
Is Cariba Heine
married?
Yes, Cariba is married to Jamie Timony, a British Actor. They got married in July 2008. Previously, she dated Burgess Abernethy from 2006 to 2008.
How much is Cariba Heine
worth?
Cariba has an approximate net worth of $3 million. This amount has been accrued from her leading roles in the entertainment industry.
How much does Cariba Heine
make?
Details about Cariba's salary are not yet disclosed. However, information about how much she makes will be updated as soon as it is available.
Where does Cariba Heine
live?
Because of security reasons, Cariba has not shared her precise location of residence. We will update this information if we get the location and images of her house.
Is Cariba Heine
dead or alive?
Cariba is alive and in good health. There have been no reports of her being sick or having any health-related issues.
Where is Cariba Heine
Now?
Cariba is still an active participant in the creative entertainment industry, she is a cast member of The Secrets She Keeps.
Cariba Heine Contacts
Related Biographies
You may also like to read the Bio, Career, Family, Relationship, Body measurements, Net worth, Achievements, and more about: