Cass Sunstein Biography | Cass Sunstein Wiki
Cass Sunstein(Full name: Cass Robert Sunstein FBA) is an American legal scholar, particularly in the fields of constitutional law, administrative law, environmental law, and law and behavioral economics, who was the Administrator of the White House Office of Information and Regulatory Affairs in the Obama administration from 2009 to 2012.
Earlier, as a professor at the University of Chicago Law School for 27 years, he wrote influential works on among other topics, regulatory and constitutional law. Since leaving the White House, Sunstein is the Robert Walmsley University Professor at Harvard Law School.
He served as a law clerk first for Justice Benjamin Kaplan of the Massachusetts Supreme Judicial Court (1978–1979) and later for Justice Thurgood Marshall of the United States Supreme Court (1979–1980).
Sunstein joined the Office of Legal Counsel in the Justice Department as an attorney-advisor (1980–1981) and then took a job as an assistant professor of law at the University of Chicago Law School (1981–1983), where he also became an assistant professor in the Department of Political Science (1983–1985). In 1985, Sunstein was made a full professor of both political science and law; in 1988, he was named the Karl N. Llewellyn Professor of Jurisprudence in the Law School and Department of Political Science. The university honored him in 1993 with its "distinguished service" accolade, permanently changing his title to Karl N. Llewellyn Distinguished Service Professor of Jurisprudence in the Law School and Department of Political Science.
Sunstein was the Samuel Rubin Visiting Professor of Law at Columbia Law School in the fall of 1986 and a visiting professor at Harvard Law School in spring 1987, winter 2005, and spring 2007 terms. He teaches courses in constitutional law, administrative law, and environmental law, as well as the required first-year course "Elements of the Law", which is an introduction to legal reasoning, legal theory, and the interdisciplinary study of law, including law and economics. In the fall of 2008, he joined the faculty of Harvard Law School and began serving as the director of its Program on Risk Regulation:
The Program on Risk Regulation will focus on how law and policy deal with the central hazards of the 21st century. Anticipated areas of study include terrorism, climate change, occupational safety, infectious diseases, natural disasters, and other low-probability, high-consequence events. Sunstein plans to rely on significant student involvement in the work of this new program.
Cass R. Sunstein Age
Cass Robert Sunstein FBA is an American legal scholar, particularly in the fields of constitutional law, administrative law, environmental law, and law and behavioral economics, who was the Administrator of the White House Office of Information and Regulatory Affairs in the Obama administration from 2009 to 2012. He was born on 21 September 21. 1954 in Concord, Massachusetts, United States. Sunstein is 65 years old as of 2019.
Cass Sunstein Family | Cass Sunstein Harvard
Sunstein was born on September 21. 1954 in Waban, Massachusetts to his's parents Marian (née Goodrich), a teacher, and Cass Richard Sunstein, a builder, both Jewish. Cass graduated in 1972 from Middlesex School and in 1975 with a B.A. from Harvard College, where he was a member of the varsity squash team and the Harvard Lampoon.
In 1978, Sunstein received a J.D. magna cum laude from Harvard Law School, where he was executive editor of the Harvard Civil Rights-Civil Liberties Law Review and part of a winning team of the Ames Moot Court Competition.
Cass Sunstein Wife
On July 4. 2008, Sunstein married Samantha Power, professor of public policy at Harvard, and former United States Ambassador to the United Nations, whom he met when they both worked as campaign advisors to Barack Obama. The wedding took place in the Church of Mary Immaculate, in Loher Ireland. They have two children: a son, Declan Power Sunstein (April 24. 2009). and a daughter, Rían Power Sunstein (June 1. 2012).
In the 1980s and early 1990s, Sunstein was married to Lisa Ruddick, whom he met when both were undergraduates at Harvard. She is an Associate Professor of English at the University of Chicago, specializing in British modernism.
Their marriage ended in divorce. Thereafter, Sunstein dated Martha Nussbaum for almost a decade. Nussbaum is a philosopher, classicist, and professor of law at the University of Chicago. He is an avid squash player who has played professionally and in 2017 was ranked 449th in the world by the Professional Squash Association.
Lisa Ruddick When Nothing Is Cool
In the course of interviewing some seventy graduate students in English for a book on the state of literary criticism, I've encountered two types of people who are having trouble adapting to the field.
First, there are those who bridle at the left-political conformity of English and who voice complaints familiar from the culture wars. But a second group suffers from a malaise without a name: socialization to the discipline has left them with unaccountable feelings of confusion, inhibition, and loss.
Samantha Power Cass Sunstein Wedding
Professor Cass R. Sunstein '75 and Kennedy School scholar Samantha Power were married in the seaside town of Waterville in Kerry, Ireland.
According to The Independent of Ireland, Power arrived at the evening ceremony in a champagne-colored Lexus covered in flowers. The 38-year-old author and foreign policy expert walked down the aisle in a cream, lace gown.
Reports surfaced online in May that the 54-year-old Sunstein, the nation's most-cited legal scholar, and Power were engaged, and that the relationship played a role in Sunstein accepting Harvard Law School Dean Elena Kagan's perennial offer to leave his longtime home at the University of Chicago Law School.
At the time, Chicago Law School Dean Saul Levmore told the Chicago Maroon, "I know—I don't think, I know—that there are a couple of personal reasons for this decision."
Kagan's success at poaching professors from other schools left the Law School's student newspaper guessing at other things she might be able to steal for Harvard's gain: a Ferris wheel, the John Hancock building, and a T-Rex skeleton.
Power, who won the Pulitzer Prize for her 2003 book "A Problem from Hell: America and the Age of Genocide," made headlines this spring for describing Senator Hillary Clinton as a "monster."
That comment forced Power, 38, to resign as foreign policy adviser from the campaign of Democratic presidential candidate Barack Obama. It was while working for Obama that Power met Sunstein, an old friend and colleague of Obama from their days as faculty members at Chicago.
The marriage is Sunstein's second. In recent years, he dated fellow Chicago faculty member, the philosopher Martha Nussbaum. The two were featured as a "Power Couple" in Harvard alumni magazine 02138 last winter.
The couple's joint stay in Cambridge could be short-lived. One Washington watcher described Power as a "wild card" possibility for a position in a potential Obama cabinet. Around 150 guests attended a reception following the wedding, the Independent reported.
Cass Sunstein Net Worth
Cass Robert Sunstein FBA is an American legal scholar, particularly in the fields of constitutional law, administrative law, environmental law, and law and behavioral economics, who was the Administrator of the White House Office of Information and Regulatory Affairs in the Obama administration from 2009 to 2012. He has an estimated Net worth of $ 1 million dollars as of 2019.
Cass Sunstein's income source is mostly from being a successful Politician. He is from Massachusetts. The politician who was the Administrator of the White House Office of Information and Regulatory Affairs in the Barack Obama administration from 2009 to 2012. He taught for nearly three decades at the University of Chicago Law School.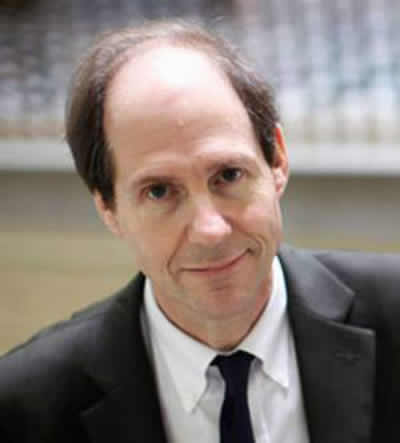 Cass Sunstein Books
Nudge theory 2008
How Change Happens 2019
Republic.com 2.0 2001
The World According to Star Wars 2016
On Freedom 2019
The Cost-Benefit Revolution 2018
Simpler: The Future of Government 2013
#Republic: Divided Democracy in the Age of Social Media 2017
Impeachment: A Citizen's Guide 2017
Conformity: The Power of Social Influences 2019
The second bill of rights 2004
Wiser: Getting Beyond Groupthink to Make Groups Smarter 2014
Why Nudge? The Politics of Libertarian Paternalism ;
Why Societies Need Dissent 2003
Worst-Case Scenarios 2007
Conspiracy Theories and Other Dangerous Ideas 2014
Valuing Life: Humanizing the Regulatory State 2014
The Ethics of Influence: Government in the Age of Behavioral Science 2016
Radicals in Robes 2005
Laws of Fear 2005
Going to Extremes: How Like Minds Unite and Divide 2009
Infotopia 2006
One Case at a Time: Judicial Minimalism on the Supreme Court 1999
The Partial Constitution 1993
Nudge: Improving Decisions about Health, Wealth, and Happiness 2009
Risk and Reason 2002
On Rumours: How Falsehoods Spread, Why We Believe Them, What Can Be Done 2009
Democracy and the problem of free speech 1993
Choosing Not to Choose: Understanding the Value of Choice 2015
Legal reasoning and political conflict 1996
After the Rights Revolution 1990
Free markets and social justice 1997
Human Agency and Behavioral Economics: Nudging Fast and Slow 2017
Designing democracy 2001 Trusting Nudges: Toward A Bill of Rights for Nudging 2019
A Constitution of Many Minds: Why the Founding Document Doesn't Mean What It Meant Before 2009
Constitutional Personae: Heroes, Soldiers, Minimalists, and Mutes 2013
The Cost-benefit State: The Future of Regulatory Protection 2002
Are Judges Political? An Empirical Analysis of the Federal Judiciary 2006
Punitive Damages: How Juries Decide 2002
Riesgo y Razon – Seguridad Ley y Medioambiente 2006
Constitutional Law: 2005
Supplement 2005
The NSA Report: Liberty and Security in a Changing World 2014
Why groups go to extremes 2008
Cass Sunstein Nudging | Cass Sunstein Nudge Theory
We need to move away from short-term, politically motivated initiatives such as the 'nudging people' idea, which is not based on any good evidence and doesn't help people make long-term behavior changes.
Nudge theory
Nudge is a concept in behavioral science, political theory and behavioral economics which proposes positive reinforcement and indirect suggestions as to ways to influence the behavior and decision making of groups or individuals. Nudging contrasts with other ways to achieve compliance, such as education, legislation or enforcement.
The nudge concept was popularized in the 2008 book Nudge: Improving Decisions About Health, Wealth, and Happiness, by two American scholars at the University of Chicago: economist Richard Thaler and legal scholar Cass Sunstein.
It has influenced British and American politicians. Several nudge units exist around the world at the national level (UK, Germany, Japan, and others) as well as at the international level (e.g. World Bank, UN, and the European Commission. It is disputed whether "nudge theory" is a recent novel development in behavioral science or merely a new term for one of many methods for influencing behavior, investigated in the science of behavior analysis.
Cass Sunstein New Book
Conformity: The Power of Social Influences
Bestselling author Cass R. Sunstein reveals the appeal and the danger of conformity
We live in an era of tribalism, polarization, and intense social division―separating people along lines of religion, political conviction, race, ethnicity, and sometimes gender. How did this happen? In Conformity, Cass R. Sunstein argues that the key to making sense of living in this fractured world lies in understanding the idea of conformity―what it is and how it works―as well as the countervailing force of dissent.
An understanding of conformity sheds new light on many issues confronting us today: the role of social media, the rise of fake news, the growth of authoritarianism, the success of Donald Trump, the functions of free speech, debates over immigration and the Supreme Court, and much more.
Lacking information of our own and seeking the good opinion of others, we often follow the crowd, but Sunstein shows that when individuals suppress their own instincts about what is true and what is right, it can lead to significant social harm. While dissenters tend to be seen as selfish individualists, dissent is actually an important means of correcting the natural human tendency toward conformity and has enormous social benefits in reducing extremism, encouraging critical thinking, and protecting freedom itself.
Sunstein concludes that while much of the time it is in the individual's interest to follow the crowd, it is in the social interest for individuals to say and do what they think is best. A well-functioning democracy depends on it.
Cass Sunstein Accident
Cass R. Sunstein: What if President Trump just happened by accident?
What is the role of chance in human life? If a book tops the bestseller list, if a new product takes over the market, or if people suddenly want to stem immigration, might it all be some kind of accident?
Over a decade ago, a celebrated paper by sociologists Matthew Salganik, Peter Dodds and Duncan Watts tried to answer such questions. They asked: When a song turns out to be a spectacular success, is it because it's really great, or is it just because the right number of people, at an early stage, was seen to like it?
Salganik and his colleagues created a control group in which people could hear and download one or more of dozens of songs by new bands. In the control group, people were not told anything about what anyone else had downloaded or liked. They were left to make their own independent judgments.
The researchers also created eight other groups, in which people could see how many people had previously downloaded songs in their particular groups. Here was the central question: Would it make a big difference, in terms of ultimate numbers of downloads, if people could see the behavior of others?
It certainly did. While the worst songs (as established by the control group) never ended up at the very top, and while the best songs never ended up at the very bottom, essentially anything else could happen. If a song benefited from a burst of early downloads, it could do really well. If it did not get that benefit, almost any song could be a failure. In short, the judgments of a few early movers could initiate a social cascade, making or breaking a song.
Published in 2006, these findings were electrifying. They suggested that success in business and politics is difficult or even impossible to predict in situations in which nobody can know whether a song, a film, a book, a politician, a cause or an idea will happen to get the social equivalent of visible early downloads.
In subsequent work, Watts has argued that we are often wrong to attribute success or failure to intrinsic merit or to deep cultural forces. Whether it's the election of President Donald Trump, the views of the Republican Party on immigration or the fame of the Mona Lisa, the real reason might be Visible downloads, at just the right time.
A new study provides Watts with a lot of support.
Building directly on the music downloads experiment, the sociologist Michael Macy of Cornell University and his collaborators asked whether the visible views of other people could suddenly make identifiable political positions popular among Democrats and unpopular among Republicans — or vice versa.
Here's how the experiment worked. All participants (consisting of thousands of people) were initially asked whether they identified with Republicans or Democrats. They were then divided into 10 groups. In two of them, participants were asked what they thought about 20 separate issues — without seeing the views of either political party on those issues. This was the "independence condition." In the eight other groups, participants could see whether Republicans or Democrats were more likely to agree with a position. This was the "influence condition."
In the influence condition, each participant was asked his own view, which was used to update the relative level of support of each party. That updated level was displayed, in turn, to the next participant in the same group.
The authors carefully selected issues on which people would not be likely to begin with strong convictions along party lines. For example: "Companies should be taxed in the countries where they are headquartered rather than in the countries where their revenues are generated." And, "The exchange of cryptocurrencies (such as Bitcoin, Ethereum, or Litecoin) should be banned in the United States." Or this: "Artificial intelligence software should be used to detect online blackmailing on email systems."
The authors hypothesized that in the influence condition, it would be especially hard to predict where Republicans and Democrats would end up. If the early Republican participants in one group ended up endorsing a position, other Republicans would be more likely to endorse it as well — and Democrats would be more likely to reject it. But if the early Republicans rejected it, other Republicans would reject it as well — and Democrats would endorse it.
That's exactly what happened.
Across groups, Democrats and Republicans often flipped positions, depending on what the early voters did. On most of the 20 issues, Democrats supported a position in at least one group but rejected it in at least one other, and the same was true of Republicans. As the researchers put it, "Chance variation in a small number of early movers" can have major effects in tipping large populations — and in getting both Republicans and Democrats to embrace a cluster of views that actually have nothing to do with each other.
These findings help explain how members of both parties flip over short periods of time, and also how issues suddenly, and surprisingly, become polarizing across political lines. Immigration is the most obvious example, and note too that as recently as 2007, climate change was not particularly divisive, certainly as compared to 2019.
The more fundamental point is that that the most intense political or cultural divisions may have nothing to do at all with ideology or core values. Everything may depend on the unpredictable outcome of social cascades — driven by the fact that some prominent Republicans, or some prominent Democrats, happened to take a particular position at just the right time.
Cass R. Sunstein is a Bloomberg Opinion columnist. He is the author of "The Cost-Benefit Revolution" and a co-author of "Nudge: Improving Decisions About Health, Wealth and Happiness."
Cass Sunstein Star Wars
The World According to Star Wars
There's Santa Claus, Shakespeare, Mickey Mouse, the Bible, and then there's Star Wars. Nothing quite compares to sitting down with a young child and hearing the sound of John Williams's score as those beloved golden letters fill the screen. In this fun, erudite, and often moving the book, Cass R. Sunstein explores the lessons of Star Wars as they relate to childhood, fathers, the Dark Side, rebellion, and redemption. As it turns out, Star Wars also has a lot to teach us about constitutional law, economics, and political uprisings.
In rich detail, Sunstein tells the story of the films' wildly unanticipated success and explores why some things succeed while others fail. Ultimately, Sunstein argues, Star Wars is about freedom of choice and our never-ending ability to make the right decision when the chips are down. Written with buoyant prose and considerable heart, The World According to Star Wars shines a bright new light on the most beloved story of our time.
Cass Sunstein How Change Happens | How Change Happens Cass Sunstein
The different ways that social change happens, from unleashing to nudging to social cascades.
"Sunstein's book is illuminating because it puts norms at the center of how we think about change."—David Brooks, The New York Times
How does social change happen? When do social movements take off? Sexual harassment was once something that women had to endure; now a movement has risen up against it. White nationalist sentiments, on the other hand, were largely kept out of mainstream discourse; now there is no shortage of media outlets for them. In this book, with the help of behavioral economics, psychology, and other fields, Cass Sunstein casts a bright new light on how change happens.
Sunstein focuses on the crucial role of social norms—and on their frequent collapse. When norms lead people to silence themselves, even an unpopular status quo can persist. Then one day, someone challenges the norm—a child who exclaims that the emperor has no clothes; a woman who says "me too." Sometimes suppressed outrage is unleashed, and long-standing practices fall.
Sometimes change is more gradual, as "nudges" help produce new and different decisions—apps that count calories; texted reminders of deadlines; automatic enrollment in green energy or pension plans.
Sunstein explores what kinds of nudges are effective and shows why nudges sometimes give way to bans and mandates. Finally, he considers social divisions, social cascades, and "partyism," when identification with a political party creates a strong bias against all members of an opposing party—which can both fuel and block social change.
Cass Sunstein Republic
Cass 2001 book, Republic.com, argued that the Internet may weaken democracy because it allows citizens to isolate themselves within groups that share their own views and experiences, and thus cut themselves off from any information that might challenge their beliefs, a phenomenon known as cyber balkanization.
He recanted many of the views expressed in the book before his confirmation as administrator of the Office of Information and Regulatory Affairs in order to receive Senate confirmation. Asked by Rudy Takala if Sunstein's views nonetheless persisted in the Obama administration, U.S. Federal Communications Commission Commissioner Michael O'Reilly eluded the question, answering, "Everybody needs a nudge, right?"
Sunstein co-authored Nudge: Improving Decisions about Health, Wealth, and Happiness (Yale University Press, 2008) with economist Richard Thaler of the University of Chicago. Nudge discusses how public and private organizations can help people make better choices in their daily lives. Thaler and Sunstein argue that
People often make poor choices – and look back at them with bafflement! We do this because as human beings, we all are susceptible to a wide array of routine biases that can lead to an equally wide array of embarrassing blunders in education, personal finance, health care, mortgages and credit cards, happiness, and even the planet itself.
The ideas in the book proved popular with politicians such as U.S. President Barack Obama, British Prime Minister David Cameron, and the British Conservative Party in general. The "Nudge" idea has also been criticised. Dr. Tammy Boyce, from public health foundation The King's Fund, has said:
We need to move away from short-term, politically motivated initiatives such as the 'nudging people' idea, which is not based on any good evidence and doesn't help people make long-term behavior changes.
Contributing to the anthology Our American Story (2019), Sunstein addressed the possibility of a shared American narrative. He cited the concepts of self-government and equal dignity of human beings, but focused in particular on stories: "an emphasis on what happened before and after the firing shots in Concord and the courageous response of the embattled farmers maintains continuity with the historical facts and offers us something on which we can build."
Sunstein is a contributing editor to The New Republic and The American Prospect and is a frequent witness before congressional committees. He played an active role in opposing the impeachment of Bill Clinton in 1998.
In recent years, Sunstein has been a guest writer on The Volokh Conspiracy blog as well as the blogs of law professors Lawrence Lessig (Harvard) and Jack Balkin (Yale). He is considered so prolific a writer that in 2007, an article in the legal publication The Green Bag coined the concept of a "Sunstein number" reflecting degrees of separation between various legal authors and Sunstein, paralleling the Erdős numbers sometimes assigned to mathematician authors.
He is a member of the American Academy of Arts and Sciences (elected 1992) and the American Law Institute (since 1990). He received an Honorary Doctorate from Copenhagen Business School.
Cass Sunstein Twitter
Cass Sunstein On Freedom
Sunstein, Cass R. (2019). On Freedom. Princeton University Press.
Freedom: The Holberg Lecture, 2018
If people have freedom of choice, do their lives go better? Under what conditions? By what criteria? Consider three distinct problems. In countless situations, human beings face a serious problem of "navigability"; they do not know how to get to their preferred destination, whether the issue involves health, education, employment, or well-being in general.
This problem is especially challenging for people who live under conditions of severe deprivation, but it can be significant for all of us. Many of us face problems of self-control, and our decisions today endanger our own future. What we want, right now, hurts us, next year. In some cases, we would actually be happy or well-off with two or more different outcomes, whether the issue involves our jobs, our diets, our city, or even our friends and partners, and the real question, on which good answers are increasingly available, is what most promotes our welfare.
The evaluative problem, in such cases, is especially challenging if a decision would alter people's identity, values, or character. Private and public institutions — including small companies, large companies, governments – can help people to have better lives, given (1), (2), and (3). This Essay, the text of the Holberg Lecture 2018, is the basis for a different, thicker, and more elaborate treatment in a book.
Cass Sunstein Impeachment | Cass Sunstein Impeachment Pdf
"Sunstein has written the story of impeachment every citizen needs to know. This is a remarkable, essential book."
As Benjamin Franklin famously put it, Americans have a republic, if we can keep it. Preserving the Constitution and the democratic system it supports is the public's responsibility. One route the Constitution provides for discharging that duty―a route rarely traveled―is impeachment.
Cass R. Sunstein provides a succinct citizen's guide to an essential tool of self-government. He illuminates the constitutional design behind impeachment and emphasizes the people's role in holding presidents accountable. Despite intense interest in the subject, impeachment is widely misunderstood.]]]
Sunstein identifies and corrects a number of misconceptions. For example, he shows that the Constitution, not the House of Representatives, establishes grounds for impeachment and that the president can be impeached for abuses of power that do not violate the law.
Even neglect of duty counts among the "high crimes and misdemeanors" delineated in the republic's foundational document. Sunstein describes how impeachment helps make sense of our constitutional order, particularly the framers' controversial decision to install an empowered executive in a nation deeply fearful of kings.
With an eye toward the past and the future, Impeachment: A Citizen's Guide considers a host of actual and imaginable arguments for a president's removal, explaining why some cases are easy and others hard, why some arguments for impeachment have been judicious and others not.
In direct and approachable terms, it dispels the fog surrounding impeachment so that Americans of all political convictions may use their ultimate civic authority wisely.
Cass Sunstein Cost-Benefit Analysis
Why policies should be based on careful consideration of their costs and benefits rather than on intuition, popular opinion, interest groups, and anecdotes.
Opinions on government policies vary widely. Some people feel passionate about the child obesity epidemic and support government regulation of sugary drinks. Others argue that people should be able to eat and drink whatever they like. Some people are alarmed about climate change and favor aggressive government intervention. Others don't feel the need for any sort of climate regulation.
In The Cost-Benefit Revolution, Cass Sunstein argues our major disagreements really involve facts, not values. It follows that government policy should not be based on public opinion, intuitions, or pressure from interest groups, but on numbers—meaning careful consideration of costs and benefits. Will a policy save one life or one thousand lives? Will it impose costs on consumers, and if so, will the costs be high or negligible? Will it hurt workers and small businesses, and, if so, precisely how much?
As the Obama administration's "regulatory czar," Sunstein knows his subject in both theory and practice. Drawing on behavioral economics and his well-known emphasis on "nudging," he celebrates the cost-benefit revolution in policy making, tracing its defining moments in the Reagan, Clinton, and Obama administrations (and pondering its uncertain future in the Trump administration).
He acknowledges that public officials often lack information about costs and benefits, and outlines state-of-the-art techniques for acquiring that information. Policies should make people's lives better. Quantitative cost-benefit analysis, Sunstein argues, is the best available method for making this happen—even if, in the future, new measures of human well-being, also explored in this book, maybe better still.
Cass Sunstein Instagram
---

We endeavor to keep our content True, Accurate, Correct, Original and Up to Date.
If you believe that any information in this article is Incorrect, Incomplete, Plagiarised, violates your Copyright right or you want to propose an update, please send us an email to informationcradle@gmail.com indicating the proposed changes and the content URL. Provide as much information as you can and we promise to take corrective measures to the best of our abilities.
---