Curtis Wilkie Biography
Curtis Wilkie is a journalist, college professor, and historian of the American South. He is a Fellow of the Overby Center for Southern Journalism and Politics at the University of Mississippi, and author of numerous books including Dixie: A Personal Odyssey Through Events That Shaped the Modern South.
Historian Douglas Brinkley has written that "Over the past four decades no reporter has critiqued the American South with such evocative sensitivity and bedrock honesty as Curtis Wilkie."
Curtis Wilkie Age
Wilkie was born in Greenville, Mississippi in 1940. Though his birth month and birthday are not known. As of 2019, he is 79 years.
Curtis Wilkie Family
Curtis Wilkie was born in Greenville, Mississippi in 1940. His parents worked as civilians in the Manhattan Project, during World War II. During this time, he and his parents lived at Oak Ridge, Tennessee. In 1947, after his father died in a fire in Greenville, he spent the majority of his childhood in Summit, Mississippi, where his mother was a schoolteacher and his stepfather was the town's Presbyterian minister.
He graduated from Corinth High School in 1958 and in 1963, from the University of Mississippi with a bachelor's degree in journalism.
Curtis Wilkie Wife
Wilkie is a married man. He is married to his wife, Nancy. They have three grown children, Carter, Leighton & Stuart. Currently, he and his family reside in Oxford, Mississippi and New Orleans, La.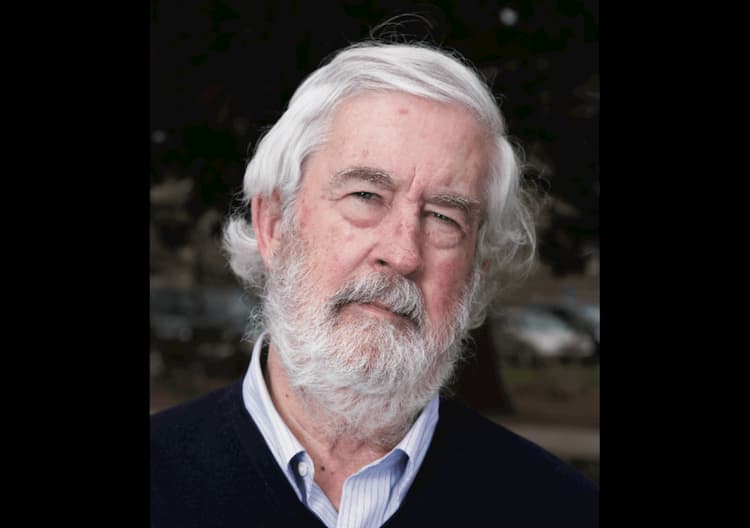 Curtis Wilkie Career
While at the University of Mississippi, Wilkie witnessed the discrimination against the first African-American students to enroll and thereafter became involved in liberal political causes.
From 1963 to 1969, at a time when the civil rights movement was at its height in the Mississippi Delta, he worked as a reporter and editor at the Clarksdale Press-Register.
In 1968, he was a member of the first racially integrated delegation. He represents Mississippi at a Democratic National Convention, unseating segregationist state party leaders disqualified for violation of party rules. The insurgent delegation of "Loyal Democrats of Mississippi" was co-chaired by his friends Aaron Henry, head of the NAACP in Mississippi, and journalist Hodding Carter III.
In 1969, he received a Congressional Fellowship from the American Political Science Association to work in Washington, D.C. as an aide to Sen. Walter F. Mondale (D-Minn.) and Rep. John Brademas (D-Ind,) from 1969 to 1971.
In 1972, while he was a reporter at The News Journal, in Wilmington, Delaware, he covered the first of eight Presidential campaigns he would follow during his career. He was featured in The Boys on the Bus, Timothy Crouse's account of the journalists who covered the 1972 election battle between Richard Nixon and George McGovern. He joined The Boston Globe in 1975 and served as a national and foreign correspondent for the paper for the next 26 years.
From 1977 to 1982, he was the Globe's White House correspondent and also served for a time as its Washington bureau chief. In the mid-1980s, he served as the Middle East bureau chief for the Globe and covered the 1982 Israeli invasion of Lebanon, the 1983 bombing of the US Marines barracks in Beirut, the first Palestinian intifada, and the first Gulf War.
On Christmas Day 1989, he was with a small group of journalists who came under fire in Timisoara, Romania, while covering fighting between revolutionaries and forces loyal to Nicolae Ceausescu, the deposed president. In 1993, Wilkie established the Globe's Southern bureau in New Orleans, where he lived in the French Quarter. He retired from the Globe in 2001.
In 2004, Wilkie's friend since childhood, attorney James P. "Butch" Cothren of Jackson, convinced him to return to his home state and teach journalism at the University of Mississippi. Since 2007, he has served as a professor and Fellow at the Overby Center for Journalism & Politics. In 2013, Cothren endowed a scholarship for Ole Miss journalism students in Wilkie's name.
From 2008 to 2010, he spent two years researching court records and conducting some 200 personal interviews for his book, The Fall of the House of Zeus: The Rise and Ruin of America's Most Powerful Trial Lawyer, his portrayal of Richard F. "Dickie" Scruggs, the famed trial lawyer and brother-in-law of former U.S. Senate Majority Leader Trent Lott.
In the 1990s, Scruggs was a lead attorney in the tobacco litigation which was settled for $248 billion. He was portrayed by actor Colm Feore in the movie The Insider. Scruggs also successfully sued the asbestos industry, the makers of Ritalin, and insurers in the aftermath of Hurricane Katrina.
Additionally, Welkie frequently appears on panel discussions related to Southern politics, journalism and the Civil Rights struggle in Mississippi. He is known for his distinctive bullfrog voice—a deep, slow Mississippi drawl, which has been described as "the sound of marbles rolling around in a bucket of Delta mud."
Curtis Wilkie Net Worth
Wilkie currently teaches journalism at the University of Mississippi. Additionally, he was a national reporter and correspondent for The Boston Globe. His estimated net worth is still under review but will be updated as soon as it's clear.
Curtis Wilkie Books
The Road to Camelot: Inside JFK's Five-year Campaign (2017) ISBN 9781501105562 (He co-authored with Thomas Oliphant)
Assassins, Eccentrics, Politicians, and Other Persons of Interest: Fifty Pieces from the Road (2014) ISBN 978-1628461268
The Fall of the House of Zeus: The Rise and Ruin of America's Most Powerful Trial Lawyer (2010) (2013) ISBN 978-0307460707
Dixie: A Personal Odyssey Through Events That Shaped the Modern South (2001) ISBN 978-0684872858
(co-author with Jim McDougall) Arkansas Mischief: The Birth of a National Scandal (1998) ISBN 978-0805058086
Curtis Wilkie The Fall of the House of Zeus: The Rise and Ruin of America's Most Powerful Trial Lawyer
The Fall of the House of Zeus tells the story of Dickie Scruggs, arguably the most successful plaintiff's lawyer in America. A brother-in-law of Trent Lott, the former U.S. Senate majority leader, Scruggs made a fortune taking on mass tort lawsuits against "Big Tobacco" and the asbestos industries.
He was hailed by Newsweek as a latter-day Robin Hood and portrayed in the movie The Insider as a dapper aviator-lawyer. Scruggs's legal triumphs rewarded him lavishly, and his success emboldened both his career maneuvering and his influence in Southern politics – but at a terrible cost, culminating in his spectacular fall, when he was convicted for conspiring to bribe a Mississippi state judge.
Here Mississippi is emblematic of the modern South, with its influx of new money and its rising professional class, including lawyers such as Scruggs, whose interests became inextricably entwined with state and national politics.
Based on extensive interviews, transcripts, and FBI recordings never made public, The Fall of the House of Zeus exposes the dark side of Southern and Washington legal games and power politics: the swirl of fixed cases, blocked investigations, judicial tampering, and a zealous prosecution that would eventually ensnare not only Scruggs but his son, Zach, in the midst of their struggle with insurance companies over Hurricane Katrina damages.
In gripping detail, author Curtis Wilkie crafts an authentic legal thriller propelled by a "welter of betrayals and personal hatreds," providing large supporting parts for Trent Lott and Jim Biden, brother of then-senator Joe, and cameos by John McCain, Al Gore, and other D.C. insiders and influence peddlers. Above all, we get to see how and why the mighty fail and fall, a story as gripping and timeless as a Greek tragedy
Adopted from: www.amazon.com
Curtis Wilkie Dixie: A Personal Odyssey Through Events That Shaped the Modern South.
In this riveting political and social history of the American South during the second half of the twentieth century, acclaimed journalist Curtis Wilkie tells the story of a region and a man — himself — intimately transformed by racial and political upheavals. In 1969, in the wake of the violence surrounding the civil rights movement, Wilkie left the South and vowed never to live there again.
But after traveling the world as a reporter, he returned in 1993, drawn by a deep-rooted affinity with the territory of his youth. Here, he endeavors to make sense of the enormous changes that have convulsed the South for more than four decades. Through vivid recollections of landmark events, Dixie becomes both a striking eyewitness account of the history and an unconventional tale of redemption full of beauty, humor, and pathos.
Adopted from: northcoastbook.com
Curtis Wilkie Quotes
Some of his quotes include:
Good luck finding a silver lining in your story, I'm not sure you'll be able to.
I can't remember it being any gloomier for Democrats in the South than it is today, the party has been demonized by Republicans. It's very bleak. I just don't see anything good for them on the horizon.
---
We endeavor to keep our content True, Accurate, Correct, Original and Up to Date.
If you believe that any information in this article is Incorrect, Incomplete, Plagiarised, violates your Copyright right or you want to propose an update, please send us an email to informationcradle@gmail.com indicating the proposed changes and the content URL. Provide as much information as you can and we promise to take corrective measures to the best of our abilities.
---