Dan Crenshaw Biography
Dan Crenshaw (Daniel Reed Crenshaw) is an American politician and former United States Navy SEAL officer serving as the U.S. Representative for Texas's 2nd congressional district since 2019. He is a member of the Republican Party, elected in the 2018 midterms.
Dan Crenshaw Education
He graduated from Colegio Nueva Granada in June 2002. In 2006, he graduated from Tufts University.
Crenshaw earned a Master of Public Administration from Harvard University's Kennedy School of Government in 2018 and worked as a military legislative assistant for Congressman Pete Sessions.
Dan Crenshaw Age
He was born on March 14, 1984 in Aberdeen, Scotland, United Kingdom. He is 34 years old as of 2018.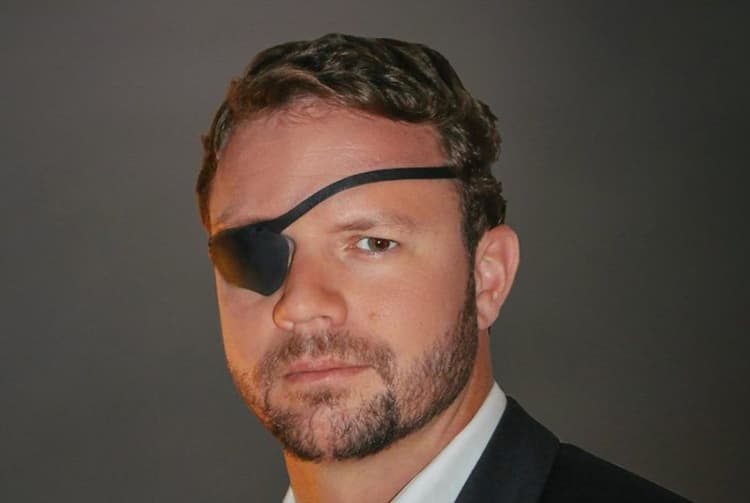 Dan Crenshaw Family
Crenshaw's mother died of cancer when he was ten years old. While his father worked in the oil industry, Crenshaw spent some time growing up in Ecuador and Colombia, gaining a proficiency in Spanish.
Dan Crenshaw Wife
Dan Crenshaw married Tara Blake in 2013.
Dan Crenshaw 

U.S. House of Representatives
In the 2018 elections, Dan Crenshaw ran for the United States House of Representatives in Texas's 2nd congressional district to succeed the retiring Ted Poe. He announced his candidacy for Congress in November 2017.
He credited national security analyst John Noonan for encouraging him to run for Congress. During an interview in February 2018, Crenshaw stated that border security and immigration reform would be two of his primary issues.
Crenshaw and Kevin Roberts advanced from the nine-candidate Republican Party primary election to face each other in a runoff election; Crenshaw received about 155 votes more than Kathaleen Wall, a candidate who launched her campaign with an event featuring a performance from Lee Greenwood and who had major backings from Governor Greg Abbott and Senator Ted Cruz. Wall spent six million dollars on her campaign and early returns led to projections that she was in a solid position to secure a spot in the run-off.
The lead up to the runoff election was contentious. A super PAC, funded by Roberts' brother-in-law, Mark Lanier, focused on Crenshaw's 2015 statements that were critical of presidential candidate Donald Trump, despite his opponent being critical of Trump as president.
The ads also compared Dan Crenshaw's policy proposals to the likes of President Obama and Senator Bernie Sanders. Gaining the endorsement of Senator Tom Cotton, Crenshaw received national attention, appearing in print and television, including on Laura Ingraham's show on Fox Business.
The Link Letter mailer by Terry Lowry received much push back after it revealed that Crenshaw was unemployed and lived with his parents. Dr. Hotze's robo call regarding Crenshaw's faith was poorly received as well. Crenshaw won the runoff to advance to the November general election.
Dan Crenshaw Electoral history
Texas's 2nd Congressional District Election (2018)

Party

Candidate

Votes

%

Republican

Dan Crenshaw

139,012

52.9%

Democratic

Todd Litton

119,708

45.5%

Libertarian

Patrick Gunnels

2,371

0.9%

Independent

Scott Cubbler

1,833

0.7%

Total votes

262,924

100.00%

Turnout

262,924
Primary results
Republican runoff results

Party

Candidate

Votes

%

Republican

Dan Crenshaw

20,392

69.84

Republican

Kevin Roberts

8,808

30.16

Total votes

29,200

100.0%
Republican primary results

Party

Candidate

Votes

%

Republican

Kevin Roberts

15,236

33.02

Republican

Dan Crenshaw

12,644

27.40

Republican

Kathaleen Wall

12,499

27.09

Republican

Rick Walker

3,315

7.18

Republican

Johnny Havens

934

2.02

Republican

Justin Lurie

425

0.92

Republican

Jon Spiers

417

0.90

Republican

David Balat

348

0.75

Republican

Malcolm Whittaker

322

0.70

Total votes

46,140

100
Dan Crenshaw Facebook
Dan Crenshaw Twitter
Dan Crenshaw Instagram
Dan Crenshaw YouTube