Dan Fogler Biography
Daniel Kevin Fogler is an American actor and writer. Fogler has appeared in films Balls of Fury, Fantastic Beasts, Good Luck Chuck and Where to Find Them, Fantastic Beasts: The Crimes of Grindelwald, and currently stars on The Walking Dead as Luke.
Dan Fogler Age
Daniel Kevin Fogler was born on October 20, 1976
Brooklyn, New York, U.S.
Dan Fogler Wife
Fogler married Jodie Capes in 2009, co-founder of Capes Coaching, a career coaching company for actors and artists. They have two children together.
Dan Fogler Net Worth
The successful comedian, actor, musician, and voice artist, Dan Fogler has an estimated net worth of  $4 million dollars. His primary source of income is from his career as an actor, musician, voice artist and also a writer.
Dan Fogler Education
Born in Brooklyn, New York, Fogler is the second child of Shari, an English teacher, and Richard Fogler, a surgeon. Before he attended the School of Theatre at Boston University, Fogler attended Poly Prep Country Day School and graduated in 1994.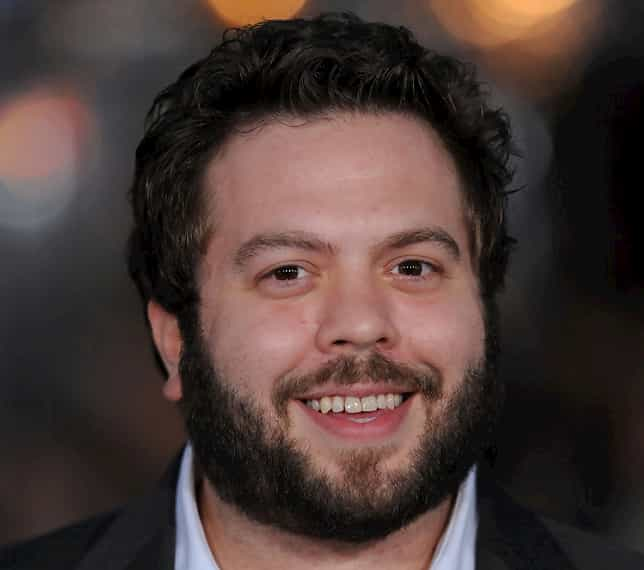 Dan Fogler Career
Fogler made his Broadway debut when he originated the role of William Barfée in The 25th Annual Putnam County Spelling Bee, for which he won the Theatre World Award for the original off-Broadway production and the Tony Award for Best Featured Actor in 2005 in a Musical for the original Broadway production.
His first television appearance was in 2002 on FOX's 30 Seconds to Fame as a contestant impersonating Al Pacino. Other television credits include recurring roles on ABC's The Goldbergs, CBS' The Good Wife, NBC's Hannibal and voice work for FOX's American Dad. Fogler also has had starring roles in ABC's Man Up! and Secrets & Lies.
In film, Fogler appeared as Randy Daytona in 2007's Balls Of Fury for Focus Features and in Lionsgate's Good Luck Chuck with a role alongside Dane Cook and Jessica Alba. He also had roles in Fanboys, Take Me Home Tonight, Europa Report, Scenic Route and the J. K. Rowling adaptation Fantastic Beasts and Where to Find Them, which was released worldwide in November 2016.
Fogler has also done a variety of voiceover acting in films like Horton Hears A Who! along with Steve Carell and Jim Carrey, Disney's Mars Needs Moms, Free Birds and 2008's Kung Fu Panda, with Jack Black and Jackie Chan.
Some of his other projects include starring in the music video for Type O Negative's song "I Don't Wanna Be Me", in which he played a man recording himself on video cross-dressing as celebrities, including Marilyn Monroe, Britney Spears, Michael Jackson and finally the band's singer Peter Steele.
Fogler also wrote and directed the play Elephant in the Room, inspired by Ionesco's Rhinoceros, which was produced in 2007 by the New York International Fringe Festival. He has also written and directed Hysterical Psycho in 2009 which premiered at the 2009 Tribeca Film Festival, featuring actors from his theater company Stage 13 where Dan serves as one of the company's Artistic Directors and Don Peyote in 2014.
This saw Fogler in the lead role as Warren Allman, with supporting roles from Josh Duhamel, Anne Hathaway, Topher Grace. Hysterical Psycho was Fogler's first graphic novel. Archaia Entertainment published the horror anthology Moon Lake in 2010. This collection of stories chronicles the past, present and future of the most haunted town on Earth: Moon Lake. Fogler is also hard at work on another graphic novel, Brooklyn Gladiator.
Dan Fogler Movies
1999 Brooklyn Thrill Killers
Melvin Mittman
2000 Home Field Advantage Charlie
2000 Bust a Move Charlie
2002 Hyper Lenny
2005 Dumped! Elliott
2006 School for Scoundrels, Zack
2006 Slippery Slope, Crafty
2007 Good Luck Chuck, Stu
2007 Balls of Fury, Randy Daytona

2008 Horton Hears a Who!
Councilman / Yummo Wickersham (voice)
2008 The Marconi Bros. Carmine Marconi
2008 Kung Fu Panda, Zeng (voice)
2009 Fanboys, Hutch
2009 Hysterical Psycho, Psychiatrist
2009 Taking Woodstock, Devon
2009 Love Happens, Lane
2011 Crocodile Tears Director
2011 Take Me Home Tonight, Barry Nathan

2011 Mars Needs Moms, Gribble (voice)
2012 Dog Eat Dog
2012 Hellbenders, Eric
2013 Scenic Route, Carter
2013 Europa Report, Dr. Sokolov
2013 Free Birds, Governor Bradford (voice)
2014 My Depression (The Up and Down and Up of It), Singer (voice)
2014 Don Peyote, Warren / Don Peyote
2014 Post Modern Ophelia Goldie Stern
2015 Barely Lethal, Mr. Drumm

2015 Ava's Possessions, JJ Samson
2016 The Guardian Brothers, Shen Tu (voice)
2016 Custody, Denholz
2016 Fantastic Beasts and Where to Find Them
Jacob Kowalski
2017 Becks Dave
2017 Sex Guaranteed Carl
2018 In Like Flynn, Joel Schwartz
2018 Fantastic Beasts: The Crimes of Grindelwald, Jacob Kowalski
2018 30 Nights Dr. Lance Ying

TBA The Argument, Jack
Dan Fogler TV Shows
2009–10 American Dad!, Various voices
2010 M'Larky Lt. Black
2010 Kung Fu Panda Holiday, Zeng (voice)
2011–18 Robot Chicken, Various voices
2011–12 Man Up!, Kenny Hayden
2012 Prairie Dogs Roj
2012 Ugly Americans, Carl (voice)
2013 Hannibal, Franklin Froideveaux
2014 Black Box, Fred Baker

2014-Present The Goldbergs, Marvin Goldberg
2014 Living the Dream Russ Danzinger
2015 Secrets and Lies, Dave Carlyle
2015 The Good Wife, Nick Zubrovsky
2017 Famous in Love, Himself
2017 Sharknado 5: Global Swarming, Dan Fogler
2018– Present The Walking Dead, Luke