Darryl Forges Biography
Darryl Forges is an Award Winning-Emmy Nominated Reporter. He is a morning reporter for NBC 6 News in Miami, Florida.
Forges had trouble finding work and it took him seven months to land his first job. He however worked through the self doubt he eventually became a reporter for the CBS/ABC Affiliate in Montgomery, Alabama. Forges started in the South Alabama Bureau and quickly working his way up to the morning reporter and fill-in anchor position.
He has won several awards including an Alabama Broadcasters Association award and two Associated Press Awards while working in Montgomery. He covered several historic events including President Obama's visit to Selma for the 50th Anniversary of Bloody Sunday and the 60th Anniversary of the Montgomery Bus Boycott.
He covered stories about education and investigated whether or not the requirements of special needs students were being met in public schools across the state. He also interviewed several political figures and media moguls like Oprah Winfrey, John Legend, and Alabama Governor Robert Bentley during a national story about his alleged affair with his advisor.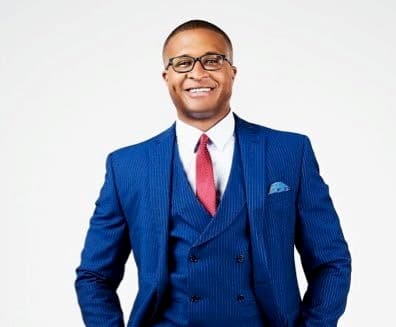 He has been a dedicated member of National Association of Black Journalists while in South Florida. He has covered a number of stories including hurricanes coverage, presidential campaigns, and the tragic shooting at Stoneman Douglas High School in Parkland where 17 people lost their lives.
He was also nominated for an Emmy award and was chosen as one of South Florida's '40 Under 40' Future Black Leaders in Legacy Magazine for his hard work.
Darryl Forges Age
Forges was born in Gretna, Louisiana and raised in Fayetteville, Georgia. Forges has not yet disclosed his date of birth.
Darryl Forges  Family
Forges keeps his personal life very private and has not disclosed any information regarding his father, mother or siblings.
Darryl Forges NBC 6
While at NBC 6, she visited Miami Lakes Educational Center's (MLEC) newsroom on January 25 2018. He discussed journalism, work ethic and the 24-hour news cycle with students who run the school newspaper, The Harbinger.
Darryl Forges Salary
Though he has been in the public eye for quite some time now, his salary is not yet revealed.
Darryl Forges Twitter