DJ Mo Biography
DJ Mo (Samuel Muraya) is a Kenyan gospel DJ and a host of gospel show Cross over that airs on NTV alongside Grace Ekirapa.
DJ Mo Education
He attended Maragua Primary School and later joined Lanet High School in Nakuru.
DJ Mo Career
He studied Disk Jocking at Spin Rage DJ school. In 2009 he came to the limelight when he became the finalist in the Pilsner Mfalme DJ Competition.
He established the System Unit, a company that championed Cross-Connect. It offers an opportunity to young Christians who are talented dancers. It is a Gospel DJ Academy.
DJ Mo Age
He was born as Samuel Muraya was born in 1987 in Muranga, Kenya.
DJ Mo Family
DJ Mo is the third born in a family of three grew up in both in rural of Nakuru County and in Nairobi. He lived with his grandmother in Nakuru.
DJ Mo Wife
DJ Mo secretly married his lovely wife size 8 in 2013. The couples are together blessed with one daughter named Ladasha Belle Wambui, his wife is currently on cloud nine after they welcomed their second child, a son. The name of the newborn is still unknown.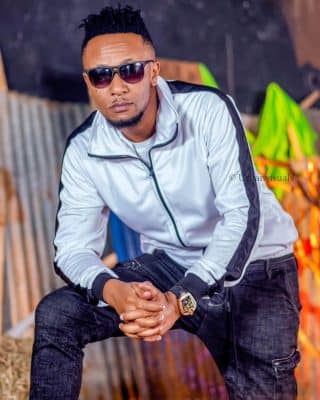 Dj Mo met size 8 through a mutual friend and they became good friends and he mentored her through her salvation, Muraya regards to size 8 as a very special person, He recalls that even when size 8 was in secular music she always had a great desire to be born again, she kept telling him that she loved God so much and she wanted someone special who will act as a bridge to bring her closer to God, And DJ Mo became that person. DJ Mo and Size 8 have been married for close to 6 years now.
DJ Mo Children
The couple has two kids a daughter called Ladasha Belle Wambui who was born in 2015 and a son named Muraya Junior who was born in 2019.
DJ Mo Body Measurements
Height: Not Available
Weight: Not Available
Shoe Size: Not Available
Body Shape: Average
Hair Colour: Black
DJ Mo Net Worth
Working as a Kenyan gospel DJ, there is no doubt Dj Mo earns a good salary and has been able to accumulate good net worth. However, his exact net worth has not yet been revealed but the information will be updated as soon as it is available.
DJ Mo House
The new mansion is situated in an own compound and it's not yet clear whether the couple has just rented or bought the whole house.
Previously the Muraya's used to stay at the Edenville Two estate, a gated community located along Kiambu Road.
Edenville Two which is set on an expansive 42 acres, has become the choice estate for many growing families given that it's not only posh and spacious but also has a UN-approved security system.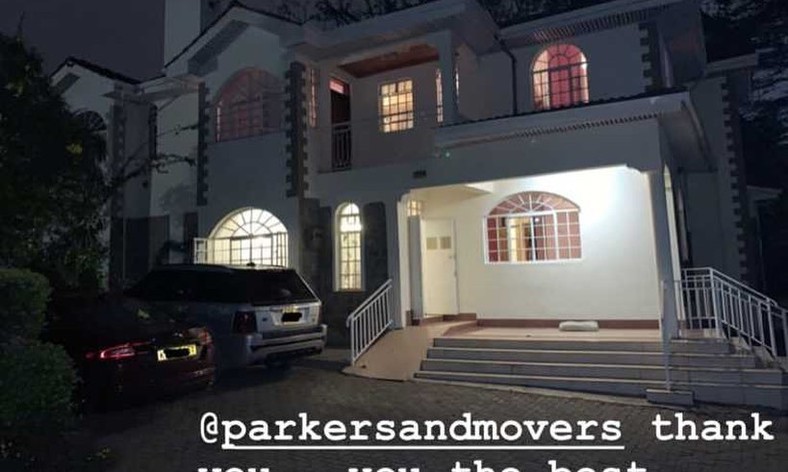 DJ Mo Awards
Best DJ at the Groove Awards in 2010.
Best DJ, International Talanta Award in 2011.
DJ Mo Scandals
An upcoming gospel artist Nexxie claims that he offered DJ Mo shs 20,000 to get his song on air. Nexxie showed evidence of the sent cash. DJ Mo showed screenshots of the transaction where he refunded the said cash.
"There are conmen who go to River Road to look for videos and dupe artistes that they are well-connected to DJs and thus if they pay certain amounts, they would have their music played. I think this could be one of those cases as neither I nor my team members transact such business," DJ Mo explained
"I can't take a bribe from anyone to play their music. Besides, I drive a Range Rover so what is Sh20,000 to me? There are so many accusations being peddled out there that we (deejays) take money from musicians but it's the brokers who do it and this, in turn, soils our name," he said in defense.
"If someone was to offer half a million for airplay then I think I'd take it, but I'd go to the marketing department and hand it over then get my cut," he joked.
Njoki Chege and DJ Mo
DJ Mo revealed that he did test his wife before he married her. This prompted Nation's columnist Njoki Chege to write an article which DJ Mo replied to saying
"Someone tell Njoki Chege (have never heard about before we are happily married and we are fine lol – my wife Is a queen and I TREAT HER LIKE ONE – my WIFE LOVED ME WHEN I WAS AND HAD NOTHING so stop twisting the whole thing for relevance," DJ Mo wrote.
He also went ahead to dig into Njoki Chege's paycheck saying that the writer just gets a few coins to write the column.
"Njoki needs to look for attention somewhere else – Am one Christian you can't "Tisha "with your articles " I pray for you to get married and please come for some marriage tips & advice. ati I apologize – who made you the chair lady in the counsel of apologies enemy of progress," DJ Mo added.
Frequently Asked Questions About DJ Mo
Who is DJ Mo?
He is a Kenyan gospel DJ and a host of gospel show Cross over that airs on NTV alongside Grace Ekirapa.
How old is DJ Mo?
He 32 years old as of 2019 and was born in 1987.
How tall is DJ Mo?
He is of average height and weight.
Is DJ Mo married?
He is married to his lovely wife Size 8.
How much is DJ Mo worth?
His exact net worth has not yet been revealed but the information will be updated as soon as it is available.
How much does DJ Mo make?
Muraya earns anywhere from Kes 50,000 to over 200,000 per event.
Where does DJ Mo live?
DJ Mo and his wife Size 8 have moved into a new home in the suburb on the Lavington area. He shared exclusive photos of their new mansion located in Lavington.
Is DJ Mo dead or alive?
He is still alive and in good health.
Where is DJ Mo now?
He is working as a Kenyan gospel DJ and a host of gospel show Cross over that airs on NTV.
DJ Mo Instagram
DJ Mo Twitter
DJ Mo News
DJ Mo, Size 8 welcome baby number two
DJ Mo and Size 8 seem to have welcomed baby number two. A source has told Word Is that the family welcomed their new member days ago, and Size 8 is doing well.
A few days ago, Size 8 shared a cartoon video on her Instagram. "My victory dance. Some good news, thank you, Jesus. Waa, Jesus, you are faithful," the caption read in part.
On the other hand, DJ Mo shared a video of their daughter Ladasha and Size 8 commented, saying, "Thank you DJ Mo for this, when I can't really be there for her."
Mo responded, "Viatu zake amesema zikae hivo na tusimletee watoto."
Word Is reached out to the couple. They are yet to confirm the information.
Size 8 broke down in tears during her surprise baby shower a few weeks ago, saying, "Those tears are a sign of a brand new thing that God is birthing in my life and your life be encouraged.
"Take heart and joyfully prepare yourself for a brand new blessing and new levels, new territories to govern. Praise him our God, who is faithful."
The celebrity couple had a hard time last year when they lost baby number two. DJ Mo opened up about it, revealing that his wife was five weeks pregnant when the misfortune happened.
"My wife was five weeks pregnant before the miscarriage. Miscarriage can be caused by so many things, like stress. Others may fail to adjust with the body, but we are doing well," he said.
"If you love each other, that is a small thing. All you need is to encourage each other and it passes."
---

We endeavor to keep our content True, Accurate, Correct, Original and Up to Date.
If you believe that any information in this article is Incorrect, Incomplete, Plagiarised, violates your Copyright right or you want to propose an update, please send us an email to informationcradle@gmail.com indicating the proposed changes and the content URL. Provide as much information as you can and we promise to take corrective measures to the best of our abilities.
---