Edward Faulkner Biography
Edward Faulkner, born Fielden Edward Faulkner II is an American film and television character actor. He is most known for his roles in John Wayne films, including Hellfighters, The Green Berets, Rio Lobo, McLintock! and The Undefeated. He also played small roles on other films and TV series including Dragnet and The Tim Conway Show.
Edward Faulkner Age
Faulkner was born on February 29, 1932, in Lexington, Kentucky the United States. He is 87 years old as of 2019. He is an American by nationality and he belongs to white ethnicity. He was nicknamed Ed (Eddie). Faulkner resides in Palm Desert, California.
Edward Faulkner Height
Faulkner, the American film and television actor stands at a height of 6′ 3″ (1.91 m).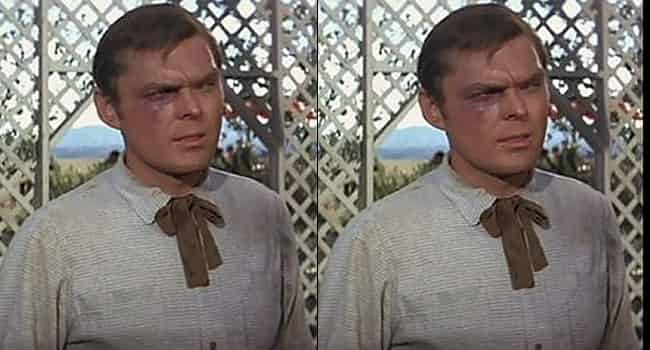 Edward Faulkner Family
His father owned and operated a prominent building supply company in Lexington; his mother was a retired piano and music teacher. He was the youngest of two children; his sister (deceased) was nearly 19 years his senior when he was born.
Edward Faulkner Wife | Edward Faulkner Children
During his high school junior year, Faulkner became very aware of a tall, slender, extremely pretty brunette classmate named Barbara Baldwin who had transferred from her high school in western Kentucky. Fortunately for Ed, they were cast as Emily and George, the leads in their senior class play "Our Town." Ed and Barbara were married in real life after they graduated from the University of Kentucky in June 1954 until her death in 2013. Together the couple had three children; Barbara Faulkner, Leslie Faulkner and Jan Faulkner.
Edward Faulkner Education
Faulkner earned a B.S. degree in the Business College at the University of Kentucky in Lexington, he also attended the University of Virginia for two years, majoring in Civil Engineering.
Edward Faulkner Career
Faulkner had an early fascination with stage magic and did some acting as a teen and during his college years. In 1958, following a stint in the U.S. Air Force, Faulkner decided to try professional acting. He was fortunate enough to become friends with Andrew V. McLaglen, the director son of Victor McLaglen, who saw the 6-foot-3 Faulkner, a skilled horseman, as a natural for Westerns. Faulkner became a familiar presence in the genre with small supporting roles in Have Gun – Will Travel and other series during the early 1960s.
Faulkner entered feature films with the John Wayne vehicle McLintock! (1963), directed by McLaglen, playing a prominent supporting role as the rival/antagonist to Patrick Wayne's young hero. His muscular build and intense eyes made him a good "friendly enemy" in that picture, and he would often play middle-level authority figures as well as opponents to the hero in subsequent screen work. Faulkner's other John Wayne-film credits include The Green Berets, Hellfighters, The Undefeated, Rio Lobo, and Chisum.
In addition to his work in Westerns, Faulkner appeared in such films as How To Murder Your Wife and the Elvis Presley vehicles Tickle Me and Sergeant Deadhead (all 1965). His television work includes episodes of The Odd Couple and Adam-12. Faulkner left the movie and television industries in the late 1970s.
He occasionally does voice-overs and guest appearances on TV and in October 2008 did a two-hour interview for Turner Classic Movies Archive Files, which will air at appropriate times on TCM and TNT. Since 2004 he has been a guest at numerous film festivals across the United States (primarily Western-themed) and was recently honored at the 2007 Western Legends Round-Up in Kanab, Utah, with a plaque on their Little Hollywood Walk of Fame.
Edward Faulkner Movies And TV Shows
Filmography
G.I. Blues – Red (uncredited) (1960)
McLintock! – Young Ben Sage (1963)
Shenandoah – Union Sergeant (uncredited) (1965)
Tickle Me – Brad Bentley (1965)
Hellfighters – George Harris (1968)
The Green Berets – Capt. MacDaniel (1968)
The Undefeated – Capt. Anderson (1969)
Chisum – James J. Dolan (1970)
Swing Out, Sweet Land – TV Movie – Bit (uncredited) (1970)
Rio Lobo – Lt. Harris (1970)
Television
Have Gun – Will Travel – 13 episodes (1958-1962)
Rawhide – 7 episodes – Various (1959-1964)
Gunsmoke – 6 episodes – Various (1959-1972)
Bonanza – episode – The Friendship – Bob Stevens (1961)
Bonanza – episode – No Less a Man – Bank Robber in Green Shirt (1964)
Wagon Train – episode – The Silver Lady – Minister (1965)
The F.B.I… – episode – Anatomy of a Prison Break – Allen Wilson (1966)
Bonanza – episode – Credit for a Kill – Casey Rollins (1966)
Laredo – episode – The Other Cheek – Ed Garmes (1967)
Gilligan's Island – episode – It's a Bird, It's a Plane – Colonel – (1967)
Mod Squad – episode – When Smitty Comes Marching Home – Griff (1968)
It Takes a Thief – episode – The Blue, Blue Danube – Wardlow (1969)
O'Hara, U.S. Treasury – episode – Operation: Hijack – Sgt. Wall (1971)
O'Hara, U.S. Treasury – episode – Operation: Big Store – Ike Carter (1971)
Mod Squad – episode – Welcome to Our City – Frank Dunn (1971)
Nichols – episode – Zachariah – Randall (1972)
Cannon – episode – The Island Caper – Ferris (1972)
Movin' On – episode – The Cowhands – Elton Edwards (1974)
The Blue Knight – episode – The Candy Man – Reverend Bob (1976)
The Six Million Dollar Man – episode – Carnival of Spies – episode – Russian Agent (1977)
Edward Faulkner Net Worth
As of 2019, Faulkner has not disclosed his net worth and his yearly earnings to the media.
---
We endeavor to keep our content True, Accurate, Correct, Original and Up to Date.
If you believe that any information in this article is Incorrect, Incomplete, Plagiarised, violates your Copyright right or you want to propose an update, please send us an email to informationcradle@gmail.com indicating the proposed changes and the content URL. Provide as much information as you can and we promise to take corrective measures to the best of our abilities.
---