Colin Friels Biography
Colin Friels was born on September 25, 1952 in Kilwinning, Ayrshire, Scotland. He is an actor, known for Water Rats (1996), Darkman (1990) and Dark City (1998). He has been married to Judy Davis since October 30, 1984. They have two children.

Colin Friels Age
Friels was born on 25 September 1952 (age 65 as of 2018), he was born in Kilwinning, Ayrshire, Scotland.
Colin Friels And Judy Davis
Friels has been married to actress Judy Davis since 1984, and they have two children, Jack and Charlotte. They were briefly separated, but later reconciled. The relationship was briefly in the media when an argument led to a court order against Friels: however, they remained together at that time.
Colin Friels Pancreatic Cancer
In late 1997, Friels was diagnosed with pancreatic cancer. However, his treatment was successful, and he is one of the very few victims of this disease to go into long-term remission. During his treatment he even continued to work on the set of Water Rats, until eventually the impact of the chemotherapy stopped him working, and he chose to have his character written out of the series by sending him on a sailing journey around the world. At this time, however, he also continued his stage work, and was performing in Sydney Theatre Company's Macbeth.
Colin Friels Movies and TV Shows
His first film role was in the unreleased Prisoners (1981), starring with Tatum O'Neal. His first actual appearance in film was in Monkey Grip (1982), an adaptation of a novel by Helen Garner, where he starred alongside Noni Hazlehurst.
In 1986, he played the title role in Malcolm, about a shy mechanical genius, for which he was awarded the 1986 AFI Award for Best Actor. Friels was also nominated for the Best Actor award the following year, for his role in Ground Zero, but did not win: the film received mixed reviews, with one describing him as "a proficient enough actor, but…miscast". Friels later won another AFI Award in 1995 for his starring role in the 1994 Halifax f.p. telemovie Hard Corps. Friels has played a wide range of other roles. He was a megalomaniac corporate executive in the 1990 feature film Darkman.
From 1996 to 1999, he played Frank Holloway on Water Rats, a role which won him the Logie Award for Most Outstanding Actor at the 1997 awards. In his acceptance speech he said, "I'm very flattered for this and it's all rather silly, isn't it? So, thank you very much." Since 2003, Friels has appeared as the main character in the BlackJack series of telemovies. In 2010 he also starred in Killing Time where he played notorious underworld figure Lewis Moran.
Friels Movies and TV Show List
Hoodwink (1981) – Robert
Monkey Grip (1982) – Javo
Buddies (1983) – Mike
For the Term of His Natural Life (1983) – Rufus Dawes/Richard Devine
The Coolangatta Gold (1984) – Adam Lucas
Kangaroo (1986) – Richard Somers
Malcolm (1986) – Malcolm Hughes
Ground Zero (1987) – Harvey Denton
High Tide (1988) – Mick
Darkman (1990) – Louis Strack Jr
Weekend with Kate (1990) – Richard Muir
Class Action (1991) – Michael Grazier
Dingo (1992) – John Anderson
Police Rescue (1992) – Lew
Stark (1993) – Sly Morgan
A Good Man in Africa (1994) – Morgan Leafy
Angel Baby (1995) – Morris
Back of Beyond (1995)
Cosi (1996) – Errol
Mr. Reliable (1996) – Wally Mellish
Water Rats – Frank Holloway (91 episodes, 1996–1999)
Dark City (1998) – Eddie Walenski
The Man Who Sued God (2001) – David Myers
Black and White (2002) – Father Tom Dixon
BlackJack (2003,04,05,06,07) – Jack Kempson
The Mystery of Natalie Wood (2004) – Nick Gurdin
Tom White (2004) – Tom White
Bastard Boys (2007) – John Coombs
The Informant (2008) – Doug Lamont
Gangs of Oz (2009) – Narrator
Blind Company (2009) – Geoff Brewster
Killing Time (2010) – Lewis Moran
Matching Jack (2010)
The Nothing Men (2010)
Tomorrow, When The War Began (2010) – Dr. Clements
The Eye of the Storm (2011) – Athol Shreve
Schapelle (2013) – Fremantle media / channel 9
The Man Who Jumped – Narrator
The Secret Daughter Jack Norton /channel 7
Colin Friels Blackjack
BlackJack is a series of Australian television movies created by Shaun Micallef and Gary McCaffrie, and starring Colin Friels. The movies began airing on Network Ten in 2003 and concluded in 2007.
First episode date: 16 March 2003
Final episode date: 2 December 2007
Network: Network Ten
Number of episodes: 7
Program creators: Shaun Micallef, Gary McCaffrie
Colin Friels Water Rats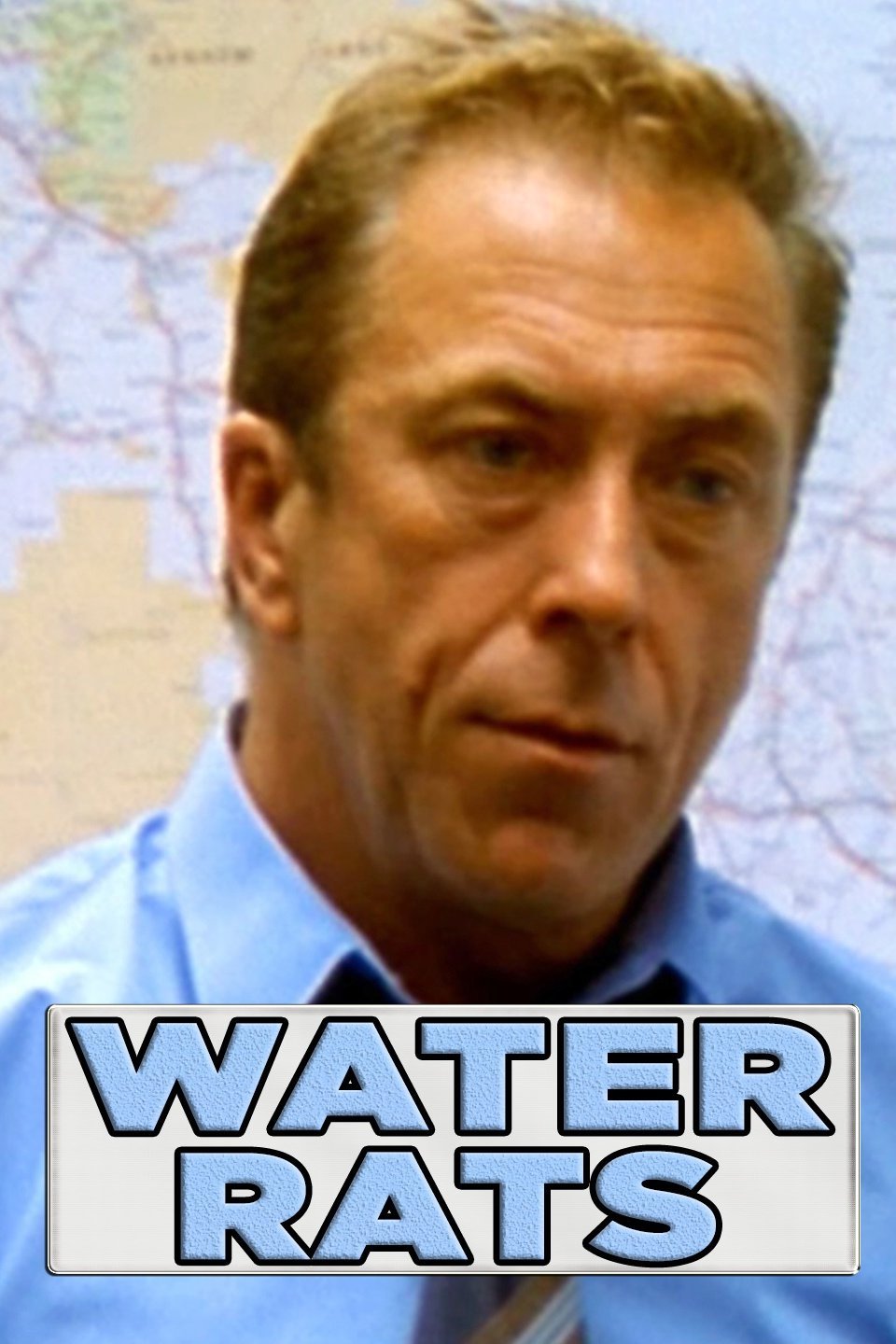 Water Rats is an Australian TV police procedural broadcast on the Nine Network from 1996 to 2001. The series was based on work of the men and women of the Sydney Water Police who fight crime around Sydney Harbour and surrounding locales. The show was set on and around Goat Island in Sydney Harbour.
Water Rats premiered on 12 February 1996, and ran for six seasons and 177 episodes. Colin Friels and Catherine McClements were the original stars of the series and were instrumental in the show's early success. They both departed the show in 1999. In later seasons, Steve Bisley, Aaron Pedersen and Dee Smart became the show's main stars.
For the sixth and final season in 2001, the show concentrated more on the cops' personal lives rather than just focusing on the crimes committed. The Nine Network cancelled the show after six seasons. Executive Producer Kris Noble blamed escalating costs for the cancellation. However, Bisley and Smart had also just quit the show, and the series had already been suffering a ratings battle following the departure of Friels and McClements in 1999.
The final episode was broadcast in Australia on 7 August 2001.
Colin Friels Net Worth
There is no trusted source that has confirmed Friels net worth. This section is under review.
Colin Friels Images
Ground Zero Colin Friels
Harvey Denton (Colin Friels) learns that his cameraman father's death may not have been an accident and might be related to some top-secret film footage he shot three decades earlier. An eccentric hermit named Prosper Gaffney (Donald Pleasence) provides further clues and implies there's a connection with British nuclear tests. Denton travels into the Australian desert, where he discovers a government plot involving the exploitation of hundreds of Aborigines.
Initial release: 1 October 1987 (USA)
Directors: Michael Pattinson, Bruce Myles
Box office: 178,576 AUD (Australia)
Budget: 7 million AUD
Colin Friels News