Harold Ford Morrison Biography
Harold Ford Morrison is an American architect based in New York since 1992. He has been an architect for Princeton University's Plasma Physics Laboratory. He is the eldest son of the celebrated novelist, essayist, editor, and teacher Toni Morrison.
Harold Ford attended the University of California at Berkeley and also studied at the Architectural Association in London.
The idea of the film to document artists and writers in Paris was an opportunity for Harold to examine the unpoliced language of politics and art. The Louvre provided him an ideal setting for the dissemination of both art and theory to many new participants. For eight weeks, he filmed the newly curated installations, slam poets and writers, choreographers, dancers, musicians, and actors.
Harold Ford Morrison Age
Ford was born on 18 June 1961 in Washington DC. He celebrates his birthday on 18th June every year.
Harold Ford Morrison Family
Ford was born to Jamaican architect Harold Morrison and American writer Toni Morrison. His parents met when his mother was teaching at Howard. His parents divorced in 1964 when his mother was pregnant with a second child. He has a younger brother Slade Morrison.
Mother
Toni Morrison has been multiple award-winning writers since she began her editing career in 1965. Toni won the Pulitzer Prize and the American Book Award in 1988 for Beloved (1987). She was also awarded the Nobel Prize in Literature in 1993.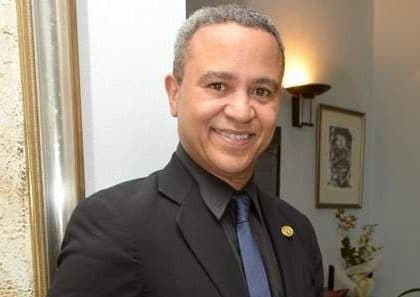 Toni Morrison was presented with the Presidential Medal of Freedom by President Barack Obama on 29 May 2012. She gained recognition for her novel, Song of Solomon. It was the main selection of the Book of the Month Club, the first novel by a black writer to be so chosen since Richard Wright's Native Son in 1940. She is also known for many other books including:
The Bluest Eye – 1970
Sula – 1973
Song of Solomon – 1977
Tar Baby – 1981
Beloved – 1987
Jazz – 1992
Paradise – 1997
Love – 2003
A Mercy – 2008
Home – 2012
God Help the Child – 2015
"Recitatif" – 1983
"Sweetness" – 2015
Burn This Book: PEN Writers Speak Out on the Power of the Word, editor – 2009
The Origin of Others – 2017The Source of Self-Regard: Essays, Speeches, Meditations – 2019
Mother's Death
Toni Morrison died at the age of 88 years on 5 August 2019. She died from complications of pneumonia at Montefiore Medical Center in The Bronx, New York City. The news of her death was announced by her publisher, Alfred A. Knopf. She had been living in Grand View-on-Hudson, N.Y.
Harold Ford Morrison Brother
Ford's younger brother, Slade (born:1965) was an artist, musician, writer. He spent the majority of his adult life living in New York. Slade died of pancreatic cancer on 22 December 2010. He was never married and had no children either. Slade and his mother Toni have written several books together. They include:
The Big Box – 1999
The Book of Mean People – 2002
Who's Got Game? The Ant or the Grasshopper?, The Lion or the Mouse?, Poppy or the Snake? – 2007
Peeny Butter Fudge – 2009
Please, Louise – 2014
His site still showcases dozens of pieces of artwork painted by Slade, many of which are still available for purchase. The cost of his artwork ranges from $500-$1,000 apiece.
On Slade's website, some quotes are available to describe a selection of abstract paintings. He has a painting called "Disgust", the quote reads, "I am looking at a ten or fifteen-pound object on my floor. It looks, however, as though it has no weight at all because the light has obscured and hidden its volume. All I can see is that it is two things: one, it is only a floor-an existing plane, and two, it is dark. Weight and volume are the judgments of the mind."
The publication of Toni's Home finished after Slade's death. Toni dedicated the book to Slade. Toni also did stop working for a period after his death, though the length of that time period is unknown.
Harold Ford Morrison Wife
Harold likes to keep his personal life private hence information about his dating life is not available. It is therefore not known whether he is married or has any children. However, this information will be updated as soon as it is available.
Children
There is no available or disclosed information regarding Harold Ford's children.
Harold Ford Morrison Body Measurements
Height: Not Available
Weight: Not Available
Shoe Size: Not Available
Body Shape: Not Available
Hair Colour: Black
Harold Ford Morrison Net Worth
Working as an architect, there is no doubt Harold earns a good salary and has been able to accumulate good net worth. However, her exact net worth has not yet been revealed but the information will be updated as soon as it is available.
Harold Ford Morrison Architect
Harold got a job in an architectural firm as an intern in New Orleans at the age of 15. He says that from that time on that work was important.
Harold Ford Morrison Princeton
For a period not well known, Harold Ford has been an Architect for Princeton University's Plasma Physics Laboratory.
Frequently Asked Questions About Harold Ford Morrison
Who is Harold Ford Morrison?
Harold Ford is one of America's best known and best-loved architects.
How old is Harold Ford Morrison?
He is 58 years old as of 2019. He was born in 1961.
How tall is Harold Ford Morrison?
Harold Ford's height remains unknown.
Is Harold Ford married?
There is no available information on whether Harold Ford is married or dating.
How much is Harold Ford worth?
Morrison's net worth is not yet revealed.
How much does Harold Ford make?
It is not yet revealed how much Morrison earns.
Where does Harold Ford live?
Harold Ford lives in New York.
Is Harold Ford dead or alive?
Harold Ford is still alive and in good health.
Where is Harold Ford now?
Morrison serves as the architect for Princeton University's Plasma Physics Laboratory.
---

We endeavor to keep our content True, Accurate, Correct, Original and Up to Date.
If you believe that any information in this article is Incorrect, Incomplete, Plagiarised, violates your Copyright right or you want to propose an update, please send us an email to informationcradle@gmail.com indicating the proposed changes and the content URL. Provide as much information as you can and we promise to take corrective measures to the best of our abilities.
---