James Spader Biography
James Spader born James Todd Spader on February 7, 1960 is an American actor. He is famous for portraying eccentric characters in films such as the drama Sex, Lies, and Videotape in 1989 , the action science fiction film Stargate in 1994, the controversial psychological thriller Crash in 1996, and the erotic romance Secretary in 2002.
James Spader Education
He went to multiple private schools, including The Pike School, where his mother taught art, and the Brooks School in North Andover, Massachusetts, where his father taught. He later before dropping out at the age of seventeen transferred to Phillips Academy and moving to New York City to pursue his acting career. Spader on his way to becoming a full-time actor, undertook jobs such as bartending, teaching yoga, driving a meat truck, loading railroad cars, and being a stable boy.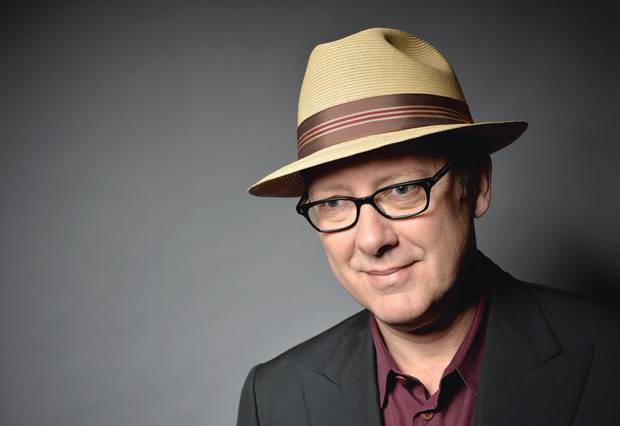 James Spader Career
Spader's first major film role was in 1981 in the film Endless Love , and his first starring role was in Tuff Turf in 1985 .
He however, did not rise to stardom until 1986, when he played the rich, arrogant playboy Steff in Pretty in Pink, a 1986 American romantic comedy film about love and social cliques in American high schools in the 1980s.
James Spader Mannequin
In 1987, he co-starred in Mannequin and the film adaptation of Less Than Zero , in which he played a drug dealer named Rip. Mannequin is a 1987 American romantic comedy film starring Andrew McCarthy, Kim Cattrall, Meshach Taylor, James Spader, G. W. Bailey and Estelle Getty.
James Spader Wall Street
He also had supporting roles in films such as Baby Boom and Wall Street followed until his breakthrough in Sex, Lies, and Videotape in 1989, in which he played a sexual voyeur who complicates the lives of three Baton Rouge, Louisiana residents. For this performance, he received the Best Actor Award at the Cannes Film Festival.
Some of his roles in the early 1990s included a young, affluent widower opposite Susan Sarandon in the romantic drama White Palace in 1990, Rob Lowe in the Noir drama Bad Influence also in 1990, John Cusack's best friend in the drama True Colors in 1991, and a poker-playing drifter in The Music of Chance in 1993 .
James Spader Stargate
He also starred as Egyptologist Daniel Jackson in the sci-fi film Stargate, in 1994 . He played the role of a car accident fetishist James Ballard in the controversial Canadian film Crash in 1996, and assassin Lee Woods in 2 Days in the Valley.
James Spader Seinfeld
Spader guest starred in the Seinfeld episode "The Apology", in 1997, as an angry recovering alcoholic who refuses to apologize to George for making fun of him. He played a drug-addicted detective tracking down a serial killer in The Watcher, in 2000.
James Spader Secretary
He starred as a sadistic boss in Secretary in 2002 .
James Spader Boston Legal | The Practice
Spader starred as Alan Shore in the series Boston Legal, from 2004 to 2008, in which he reprised his role from the television series The Practice.
In 2004, he won the Emmy Award for Outstanding Lead Actor in a Drama Series for his portrayal on The Practice. He also won another award in 2005 and 2007 for Boston Legal. His win in 2005 made him one of only a few actors to win an Emmy award while playing the same character in two different series. He won a second consecutive Emmy while playing the same character in two different series, which is a very rare occurrence . He also won the Satellite Award for Best Actor in 2006 in a Series, Comedy or Musical for Boston Legal .
James Spader Voice
Spader in October 2006, narrated "China Revealed", the first episode of Discovery Channel's documentary series Discovery Atlas. He also did the voice-over in several television commercials for Acura.
He starred in the play, Race, written and directed by David Mamet, which opened on December 6, 2009 at the Ethel Barrymore Theatre on Broadway. The show closed after 297 performances on August 21, 2010 . He was named to star in the film By Virtue Fall, written and to be directed by Sheldon Turner, in March 2011. The movie was in pre-production, as of June 2011.
James Spader The Office
Spader guest starred in "Search Committee", the season 7 finale of The Office, as Robert California and on June 27, 2011, it was announced that he would join the cast on a permanent basis. He planned to stay only through the eighth season, and while the original plan was just to do the guest appearance, executive producer Paul Lieberstein said: "those two scenes became a season".
James Spader Blacklist | Raymond "Red" Reddington
Spader currently stars in the NBC series The Blacklist, which premiered on NBC September 23, 2013. He plays the role of Raymond "Red" Reddington, one of the FBI's most wanted fugitives.
James Spader Avengers | Ultron
In 2015 he also played villainous robot Ultron in Avengers: Age of Ultron.
James Spader Supernova
He is also featured in Supernova alongside, Angela Bassett, Robert Forster, Lou Diamond Phillips, Peter Facinelli, Robin Tunney, and Wilson Cruz.
James Spader Lincoln
He also featured in Lincoln, a 2012 American epic historical drama film directed and produced by Steven Spielberg, starring Daniel Day-Lewis as President Abraham Lincoln.
Is James Spader Gay
Spader is not gay. He is a straight guy who has been married twice in his life.
James Spader OCD
James Spader's OCD issues make him fixate on character details
Spader accepts he can be quite difficult to work with, because his "strong obsessive-compulsive issues" make him very particular on film and TV sets. The former Boston Legal star, who is now enjoying success on U.S. TV thriller The Blacklist, admits he relies on "a certain routine" and that can prove difficult as he's preparing for a scene.
He told Rolling Stone magazine, "It's very hard for me… It makes you very addictive in behavior, because routine and ritual become entrenched. But in work, it manifests in obsessive attention to detail, and fixation. It serves my work very well – things don't slip by. But I'm not very easygoing."
James Spader Age
He was born on 7th February 1960 in Boston, Massachusetts, United States. He is 49 years old as of 2019.
James Spader Height
He stands at a height of 1.87 metres tall.
James Spader Family
Spader was born in Boston, Massachusetts,to Jean and Stoddard Greenwood "Todd" Spader, who were both teachers. He is the youngest of three children. He grew up in a liberal and progressive home, saying regarding his mother and two sisters, "I was always around dominant and influential women, and that left a great impression".
James Spader Wife | Victoria Spader
Spader is married to decorator Victoria Kheel, in 1987 . They have two sons, Sebastian, born 1989 and Elijah, born 1992. The two got divorced in 2004.
James Spader Leslie Stefanson
He later after the divorce began dating his former Alien Hunter (2003) co-star, Leslie Stefanson, in 2002; together they have one son, Nathaneal (born August 2008).
James Spader Young
To see pictures of the amazingly talented actor during his young age, please click here.
James Spader Children | Son | Kids
He has three sons; Elijah and Sebastian from first marriage and  Nathaniel from his second marriage.
James Spader Tv Shows | Films | Series | TV Series
1978 Team-Mates
1981 Endless Love
1985 Tuff Turf
1985 The New Kids
1986 Pretty in Pink
1987 Mannequin
1987 Baby Boom
1987 Less Than Zero
1988 Greasy Lake
1988 Jack's Back
1989 Sex, Lies, and Videotape
1989 The Rachel Papers
1990 Bad Influence
1990 White Palace
1991 True Colors
1992 Storyville
1992 Bob Roberts
1993 The Music of Chance
1993 Dream Lover
1994 Wolf
1994 Stargate
1996 Crash
1996 2 Days in the Valley
1996 Keys to Tulsa
1997 Driftwood
1997 Critical Care
1998 Curtain Call
2000 Supernova
2003 I Witness
2004 Shadow of Fear
2009 Shorts
2012 Lincoln
2014 The Homesman
2018 Hitmen for Hire
TV Series
1983 The Family Tree
1983 Cocaine: One Man's Seduction
1984 Family Secrets
1985 Starcrossed
1994 Frasier
1997 Seinfeld
2003 The Pentagon Papers
2006 Discovery Atlas
2011–2012 The Office
2013–present The Blacklist
James Spader Awards
Primetime Emmy Award for Outstanding Lead Actor in a Drama Series
2007, 2005, 2004 · Boston Legal, The Practice
Cannes Best Actor Award
1989 · Sex, Lies, and Videotape
Satellite Award for Best Actor – Television Series Musical or Comedy
2006 · Boston Legal
James Spader Body Measurements
Height: Not Available
Weight: Not Available
Shoe Size: Not Available
Body Shape: Not Available
Hair Colour: Not Available
James Spader Net Worth
James has an estimated net worth of $10 million dollars.
James Spader Instagram
James Twitter
James Spader William Shatner
James Spader Quotes
People who supported Obama felt like they formed a relationship, that they were being spoken to. The way that campaign worked and the way he's worked during his first term is to make people feel like he's grasping their hand, whether it's by tweeting or email, moments after an event, sometimes during an event. It makes people relate to him.

I'm not someone so much interested in exploring a slice of life unless that is down the corridor, around the corner, up the alley, and down the rabbit hole. That, I like.
The script is the coloring book that you're given, and your job is to figure out how to color it in. And also when and where to color outside the lines.
Every film you work on is different, and that's part of what it's like for anybody who works on a film, is to learn how to work with others. Learn from top to bottom. Actors have to learn how to work with the director and the director has to learn how to work with actors, and that's not just those two departments.
Acting is easy and fun. You earn a lot of money, and you bang out with girls. The profession is given tremendous significance within our society, but it's not really worthy of it.
I played cops and robbers and pirates and all the rest when I was a kid, but I didn't want to grow up and be an actor and play cops and robbers and pirates. I wanted to grow up and be that, be cops and robbers and pirates.
Love is the one emotion actors allow themselves to believe.
I don't think movies or television have any basis in reality at all. It's all just pretend. That's what's fun about it.
Related Biographies.
You may also like to read the Bio, Career, Family, Relationship,  Body measurements, Net worth, Achievements, and more about:
Reference:
We acknowledge the following websites that we have referenced as we were writing this article.:
Wikipedia
IMDB
FaceBook
Twitter
Instagram and
Youtube