Jan Howard Biography
Jan Howard born Lula Grace Johnson, is an American country music singer and Grand Ole Opry star. She was quite popular in 60s and early 70s with many of her musical hits being written by her then husband, Harlan Howard. Her signature song and greatest hit is "Evil on Your Mind", which peaked at number five on the Billboard country charts. She also dueted with Bill Anderson on a number of top-10 hits in the late 1960s and early 1970s.
Jan Howard Age
She was born on 13 March 1929 in West Plains, Missouri, United States. She is 89 years old as of 2018.
Jan Howard Family
Howard was born in a family of eleven as the eighth child. She was a daughter of an impoverished farm couple. Her humble roots include attending a one-room schoolhouse wearing homemade, feed sack clothes of a rural depression-era child.
Jan Howard Married | Jan Howard Husband
She got married at the young age of 15 and had three sons by the age of 20. She however, had two unsuccessful marriages before she moved to Los Angeles, California. It is in LA that she met her future husband, Harlan Howard, an aspiring songwriter. The two got married one month later in Las Vegas.
As she was washing dishes while singing one day, Harlan heard her and liked what he heard. Her then wanted her to become a country music singer as he saw a talent in her. He convinced her to make a demo tape of one of the songs he had written, "Mommy For a Day". It later became a huge hit for Kitty Wells. Soon, she began singing demos for her husband and other country artists, like as Buck Owens and Tex Ritter. Howard is the original demo singer for the Patsy Cline hit "I Fall to Pieces".
She made her debut in 1959 as a recording artist and backed by Wynn Stewart's band. Her first song that was recorded that year is called "Yankee Go Home", along with the Harlan Howard composition, "Pick Me Up on Your Way Down" (once recorded by Charlie Walker).
Jan had a troubled marriage with Harlan and this was reflected in several of her songs before they got a divorce in 1968 and her singing became an eceonomic necessity.
Jan Howard Sons
Jan had three sons before she turned twenty: James Van Howard, Jimmy and David. Her son Jimmy was killed in Vietnam, two weeks after she had released her proudest composition, 1968's "My Son". It is a moving recitation that began as a letter to her son Jimmy. Four years later, David also committed suicide and Jan had one son left.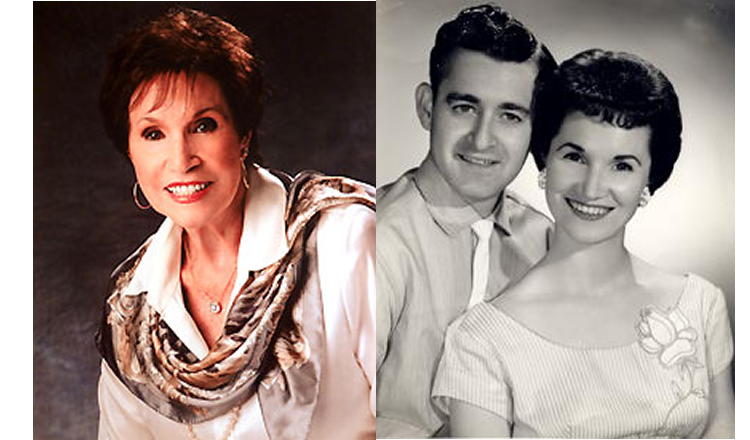 Jan Howard and Bill Anderson
She teamed with Bill Anderson from 1965 to 1973 and formed one of country's hottest duos on the road both on his syndicated TV show, and on record. Some of their hits include "I Know You're Married" (1966), "If It's All The Same To You" (1969), and "Someday We'll Be Together" (1970). Their 1967 recording of "For Loving You" stayed at No. 1 for four weeks on the country singles chart.
Jan not only recorded songs, but wrote them as well. She penned the 1966 Kitty Wells hit "It's All Over But The Crying" and Bill Anderson's 1970 hit "Love Is A Sometimes Thing", as well as her own singles "Marriage Has Ruined More Good Love Affairs" (1971) and "The Life Of A Country Singer" (1981).
Jan and Bill co-wrote Connie Smith's hit "I Never Once Stopped Loving You". Together with Jan's son Carter, they co-wrote their own 1972 hit "Dis-Satisfied".
Recent world events have renewed interest in the song "My Son", which Jan has performed in response to several requests.
In 1987, Jan released her candid, compelling, and best-selling autobiography titled Sunshine and Shadow. The outline for the book was actually a song called "My Story" which Jan composed during a low point in her life when she became suicidal.
"Never Let Yesterday Use Up Today" has been one of Jan's mottos for years. "You can't change the past," she explains, "so learn from it, cherish the good, and go on from there. This is not a rehearsal; this is the show and there are no retakes."
Throughout her career Jan has accumulated many accolades for her recordings and songwriting, including several Grammy and CMA nominations. She has received countless acknowledgements for her charitable contributions and has taken an active role working with Veterans groups across the United States. In West Plains, Missouri, the "Jan Howard Expressway" has been named in her honor.
From 1960 through 1978, Jan placed thirty singles on the Billboard country music charts. Her vocals can be heard on over twenty albums. Recently she released a boxed set collection containing eighty songs and a twenty-page photo album.
Jan has toured every state in the USA, along with twenty-one foreign countries. She's made television appearances on dozens of shows like Hee Haw, Family Feud, The Today Show,Nashville Now, Music City Tonight, Prime Time Country, and Opry Live.
Jan's most memorable moment in country music was her induction as a member of the Grand Ole Opry on March 27, 1971. For over thirty years she has been a regular performer and a fan favorite on the world-famous Opry stage. The charming, brown-eyed entertainer has also opened many doors for female country artists.
Over the years Jan has pursued a variety of interests including acting and golfing. Along with friends Jeannie Seely and Rita Coolidge, Jan appeared in a motion picture titled Changing Hearts which was released in 2003 and is available on DVD and VHS.
Jan Howard Book | Jan Howard Autobiography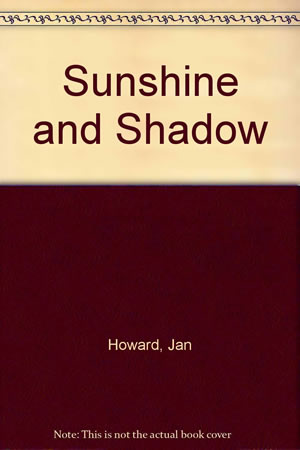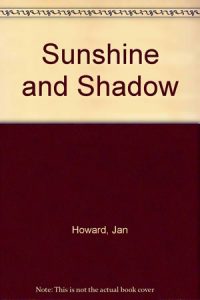 This is an autobiography of the country singer Jan Howard, a regular on Grand Ole Opry. She reveals how a woman, born into poverty in Birch Tree, Missouri, and whose early childhood memories included being hungry and without clothes, could succeed.
Originally published: 1931
Author: Jan Howard
You can get the book on Amazon.
Tennessee Adjutant General's 1992 "Distinguished Patriot Medal" (the highest honor a civilian can receive)
2002 Induction into the North American Country Music Association International (NACMAI) Hall of Fame
Ranking among "25 Most Influential Females in Country Music" by 2002 Internet poll conducted by TakinTheCountryBack.com
"Evil On Your Mind" ranking among "Country Music's 500 Greatest Singles" by 2003 book titled Heartaches By The Number published by the Country Music Foundation Press and Vanderbilt University Press
Jan Howard Facebook