Janis Joplin Bio
Janis Joplin was an American rock, soul, and blues singer-songwriter, and one of the most successful and widely known rock stars of her era. After releasing three albums, she died of a heroin overdose at the age of 27. A fourth album, Pearl, was released on January 1971, just over three months after her death. It reached number one on the Billboard charts.
In 1967, Joplin rose to fame following an appearance at Monterey Pop Festival, where she was the lead singer of the then little-known San Francisco psychedelic rock band Big Brother and the Holding Company. After releasing two albums with the band, she left Big Brother to continue as a solo artist with her own backing groups, first the Kozmic Blues Band and then the Full Tilt Boogie Band.
She appeared at the Woodstock festival and the Festival Express train tour. Five singles by Joplin reached the Billboard Hot 100, including a cover of the Kris Kristofferson song "Me and Bobby McGee", which reached number 1 in March 1971. Her most popular songs include her cover versions of "Piece of My Heart", "Cry Baby", "Down on Me", "Ball and Chain", and "Summertime"; and her original song "Mercedes Benz", her final recording.
Joplin, a mezzo-soprano highly respected for her charismatic performing ability, was posthumously inducted into the Rock and Roll Hall of Fame in 1995.
Audiences and critics alike referred to her stage presence as "electric". Rolling Stone ranked Joplin number 46 on its 2004 list of the 100 Greatest Artists of All Time and number 28 on its 2008 list of 100 Greatest Singers of All Time. She remains one of the top-selling musicians in the United States, with Recording Industry Association of America certifications of 15.5 million albums sold.
Janis Joplin Age
Janis was born on January 19, 1943, in Port Arthur, Texas, and died on October 4, 1970. She died at the age of 27 years old.
Janis Joplin Family
Janis Lyn Joplin was born in Port Arthur, Texas, on January 19, 1943, to Dorothy Bonita East (1913–1998), a registrar at a business college, and her husband, Seth Ward Joplin (1910–1987), an engineer at Texaco. She had two younger siblings, Michael and Laura. The family belonged to the Churches of Christ denomination. Her parents felt that Janis needed more attention than their other children.
Janis Joplin Husband
Joplin's significant relationships with men included ones with Peter de Blanc, Country Joe McDonald (who wrote the song "Janis" at Joplin's request), David (George) Niehaus, Kris Kristofferson, and Seth Morgan (from July 1970 until her death, at which time they were allegedly engaged).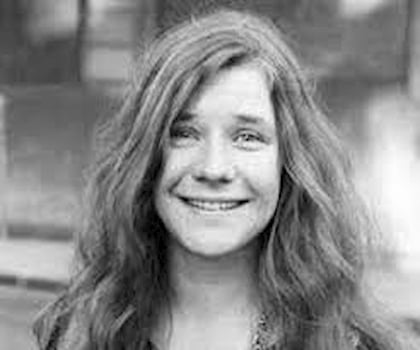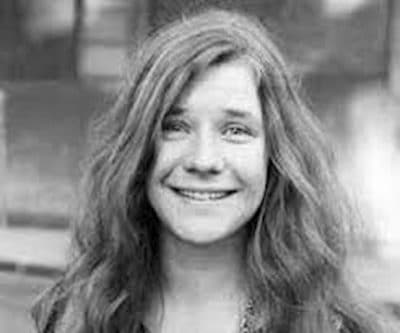 She also had relationships with women.
During her first stint in San Francisco in 1963, Joplin met and briefly lived with Jae Whitaker, an African American woman whom she had met while playing pool at the bar Gino & Carlo in North Beach.
Whitaker broke off their relationship because of Joplin's hard drug use and sexual relationships with other people.
Joplin also had an on-again-off-again romantic relationship with Peggy Caserta. They first met in November 1966 when Big Brother performed at a San Francisco venue called The Matrix.
Caserta was one of 15 people in the audience. At the time, Caserta ran a successful clothing boutique in the Haight Ashbury.
Approximately a month after Caserta attended the concert, Joplin visited her boutique and said she could not afford to buy a pair of jeans that were for sale. Caserta took pity on her and gave her a pair for free. Their friendship was platonic for more than a year.
Before it moved to the next level, Caserta was in love with Big Brother guitarist Sam Andrew, and sometime during the first half of 1968, she traveled from San Francisco to New York to flirt with him. He did not want a serious relationship with her, and Joplin sympathized with Caserta's disappointment.
The Woodstock movie includes 37 seconds of Joplin and Caserta walking together before they reached the tent where Joplin waited for her turn to perform. By the time the legendary festival took place in August 1969, both women were intravenous heroin addicts.
According to Caserta's book Going Down With Janis, Joplin introduced her to Seth Morgan in Joplin's room at the Landmark Motor Hotel on Tuesday evening, September 29, 1970. Caserta "had seen him around" San Francisco but had not met him before. All three of them agreed to reunite three nights later, on Friday night, for a ménage à trois in Joplin's room.
Caserta saw Joplin briefly the next day, Wednesday, again in Joplin's room, when Caserta accommodated her new Los Angeles friend Debbie Nuciforo, age 19, an aspiring hard rock drummer who wanted to meet Joplin.
Nuciforo was stoned on heroin at the time, and the three women's encounter was brief and unpleasant. Caserta suspected that the reason for Joplin's foul mood was that Morgan had abandoned her earlier that day after having spent less than 24 hours with her.
Caserta did not see nor communicate by phone with Joplin again, although she later claimed she had made several attempts to reach her by phone at the Landmark Motor Hotel and at Sunset Sound Recorders. Caserta and Seth Morgan lost touch with each other, and each decided independently to abandon Joplin on Friday night, October 2.
Joplin mentioned her disappointment (over both of her friends' bailing out of their ménage à trois) to her drug dealer on Saturday while he was selling her the dose of heroin that killed her, as Caserta later learned from the drug dealer.
Janis Joplin Death
On Sunday afternoon, October 4, 1970, producer Paul Rothchild became concerned when Joplin failed to show up at Sunset Sound Recorders for a recording session in which she was scheduled to provide the vocal track for the instrumental track of the song "Buried Alive in the Blues".
In the evening, Full Tilt Boogie's road manager, John Cooke, drove to the Landmark Motor Hotel in Hollywood where Joplin was staying. He saw Joplin's psychedelically painted Porsche 356 C Cabriolet in the parking lot and upon entering Joplin's room, he found her dead on the floor beside her bed. The official cause of death was a heroin overdose, possibly compounded by alcohol.
Cooke believes Joplin had been given heroin that was much more potent than normal, as several of her dealer's other customers also overdosed that week. Her death was ruled as accidental.
Peggy Caserta and Seth Morgan had both failed to meet Joplin the Friday immediately prior to her death, October 2 and Joplin had been expecting both of them to keep her company that night. According to Caserta, Joplin was saddened that neither of her friends visited her at the Landmark as they had promised. During the 24 hours Joplin lived after this disappointment, Caserta did not phone her to explain why she had failed to show up.
Caserta admitted to waiting until late Saturday night to dial the Landmark switchboard, only to learn that Joplin had instructed the desk clerk not to accept any incoming phone calls for her after midnight. Morgan did speak to Joplin via telephone within 24 hours of her death but it is not known whether he admitted to her that he had broken his promise.
Joplin was cremated at Pierce Brothers Westwood Village Memorial Park and Mortuary in Los Angeles, California, and her ashes were scattered from a plane into the Pacific Ocean.
Janis Joplin Songs
1. Me and Bobby McGee
2. Piece of My Heart
3. Mercedes Benz
4. Kozmic Blues
5. Ball and Chain
6. Maybe
7. Summertime
8. Little Girl Blue
9. Cry Baby
10. Try
11. Get It While You Can
12. To Love Somebody
13. More Over
14. Raise Your Hand
15. Work Me, Lord
16. Tell Mama
17. One Good Man
18. Half Moon
19. Flower in the Sun
20. Bye Bye Baby
21. Turtle Blues
22. I Need a Man to Love
23. A Woman Left Lonely
24. What Good Can Drinkin' Do
25. Trust Me
26. Trouble in Mind
27. Buried Alive In The Blue
28. All Is Loneliness
29. My Baby
30. As Good as You've Been to This World
31. Hesitation Blues
32. Mary Jane
Janis Joplin Quotes
1. Don't compromise yourself. You are all you've got.
2. I'm one of those regular weird people.
3. Being an intellectual creates a lot of questions and no answers.
4. On stage, I make love to twenty-five thousand people, and then I go home alone.
5. You got to get it while you can.
6. If I hold back, I'm no good. I'm no good. I'd rather be good sometimes, than holding back all the time.
7. My father wouldn't get us a TV, he wouldn't allow a TV in the house.
Janis Joplin Porshe
A 1964 Porsche 356 that once belonged to the rock singer Janis Joplin sold at auction Thursday night for $1.76 million. Joplin bought the Porsche in 1968. She had it painted, from bumper to bumper and door to door, in a mural: landscapes, birds, butterflies, floating eyes, mushrooms, and skull-like faces.
Janis Joplin Net Worth
Janis Joplin is an American musician who had a net worth of $5 million dollars.
Janis Joplin Youtube