Jason Smith Biography
Jason Victor Smith is an American professional basketball player who last played for the New Orleans Pelicans of the National Basketball Association (NBA).
He played college basketball for Colorado State University before being selected with the 20th overall pick in the 2007 NBA draft by the Miami Heat.
Jason Smith Age
Jason was born on March 2nd, 1986, in Greeley, Corado United States.
Jason Smith Early Life
Smith attended Platte Valley High School in Kersey, Colorado where he was regarded as the state's premier prep player during his senior season in 2003–04.
He was a two-time state player of the year, was named to the All-Colorado team as a junior and senior, was a three-year letter winner and starter for the Broncos was named to all-conference and all-state teams three times and was selected as the most outstanding player in state Class 3A tournament as a senior.
Jason Smith Wife
Jason Smith is married to Kristy. Jason and Kristy Smith met in Philadelphia about 10 years ago. This was during the time when Jason was playing for the Philadelphia 76ers, according to NBA.com. Kristy Smith, meanwhile, was performing for Sixers Dancers, the Philadelphia 76's dance team.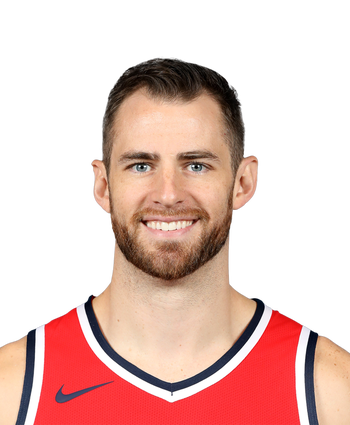 According to Kristy Smith's Facebook page, she danced for the Philadelphia 76ers from July 2003 through July 2007, leaving the same month that Jason Smith signed with the team.
Although Kristy Smith met Jason Smith in Philadelphia, Pennsylvania, that's not where she is originally from. According to her Facebook page, Kristy Smith was born in Mount Laurel, New Jersey. Growing up, she attended Lenape High School in Medford, New Jersey.
Jason and Kristy Smith have been married for four years. According to My New Orleans, Jason and Kristy Smith were married on July 2013. This was during the time when Jason was playing for the New Orleans Hornets, which that year was renamed the New Orleans Pelicans.
On his Instagram page, Jason Smith frequently posts about how great his wife is. In March 2016, as part of a "Woman Crush Wednesday" post, Jason wrote, "my wife always continues to amaze me. She is an amazing mother and even better friend. Always kind-hearted and thinking of others."
On Mother's Day 2016, Jason wrote, "Happy Mother's Day to my beautiful wife. She has been nothing but amazing to our beautiful daughter. I am so blessed to have her in my life."
On Kristy's birthday in April 2017, Jason wrote, "Happy Birthday to my beautiful wife. Thank you for all the love and support you give me each and every day. Ella and I are so lucky to have you in our lives."
And on Mother's Day 2017, Jason wrote, "Happy Mothers Day to my beautiful wife. Ella and I are so blessed to have you in our lives. We love you very much. Happy Mothers Day to all the moms out there. Today is your day."
Jason Smith Children
Jason and Kristy Smith have a daughter, to whom they called Ella. She was born on October 2014. For Ella's second birthday, Jason Smith posted on his Instagram page, "2 years ago god blessed my wife and I with this absolute bundle of joy. It was very hard to leave her today to go on the road but she knows how much Daddy loves her."
Jason and Kristy also a second child, with whom they called Carter.
Jason Smith Career
Early Life Career at College
As a freshman at Colorado State in 2004–05, Smith was named the Mountain West Freshman of the Year and earned all-MWC honourable mention honours. In 26 games (11 starts), he averaged 10.5 points on 55.4 per cent shooting (103-of-186) with 5.8 rebounds, 1.7 assists and 1.4 blocked shots in 24.4 minutes per game.
As a sophomore in 2005–06, Smith played in and started all 31 games for the Rams, and the season's end, he earned first-team All-Mountain West and second-team NABC all-district honours.
On the season, he averaged 16.2 points on 51.7 per cent shooting (178-of-344) with 7.3 rebounds, 2.3 assists and 2.1 blocked shots in 28.7 minutes per game.
As a junior in 2006–07, Smith earned first-team All-Mountain West honours for a second straight year after he led the MWC in rebounding (10.1 RPG, ranked ninth nationally) and ranked sixth in scoring (16.8 ppg).
On April 3, 2007, Smith declared for the NBA draft, forgoing his final year of college eligibility. He left Colorado State ranking ninth on the school's all-time leading scoring list with 1,281 points.
He also ranked sixth in rebounds (683) and fifth in blocked shots (149), while his 24 career double-doubles were the second-most in school history.
Jason Smith
NBA
Philadelphia 76ers (2007–2010)
Smith was selected by the Miami Heat with the 20th overall pick in the 2007 NBA draft but was later traded to the Philadelphia 76ers on draft night.
As a rookie with the 76ers, Smith averaged 4.5 points and 3.0 rebounds in 76 games. In August 2008, he tore the anterior cruciate ligament in his left knee.
He subsequently missed the entire 2008–09 season. Smith returned to action in 2009–10, playing in 56 games and averaging 3.4 points and 2.4 rebounds per game.
New Orleans Hornets/Pelicans (2010–2014)
On September 23, 2010, Smith was traded, along with Willie Green, to the New Orleans Hornets in exchange for Darius Songaila and Craig Brackins.
On February 1, 2011, he scored a career-high 20 points in a 97–89 win over the Washington Wizards. In 77 games, he averaged 4.3 points and 3.1 rebounds per game.
Smith re-signed with the Hornets to a three-year, $7.5 million contract on Dec 17th, 2011. He missed over a month of action between February 4 and March 17 due to a concussion suffered on February 4 against the Detroit Pistons.
On April 7, 2012, he scored a career-high 26 points in a 99–90 win over the Minnesota Timberwolves. He appeared in 40 games and made 29 starts while averaging a career-high 9.9 points and 4.9 rebounds in the lockout-shortened 2011–12 season.
Smith managed just 51 games in 2012–13 due to a right labrum injury that forced him to miss seven games in December. Smith later missed the final 24 games of the season after having season-ending surgery to repair it. In April 2013, the Hornets have renamed the Pelicans.
In 2013–14, Smith was limited to 31 games due to a season-ending knee injury in January 2014.
New York Knicks (2014–2015)
On July 18, 2014, Smith signed a one-year, $3.3 million contract with the New York Knicks. On February 7, 2015, Smith grabbed a season-high 13 rebounds against the Golden State Warriors.
Smith scored a season-high 25 points on 10-of-16 shooting in an 89–83 loss to the Orlando Magic on Feb 11th, 2015. He appeared in all 82 games for the first time in his career and made a career-high 31 starts.
Orlando Magic (2015–2016)
On July 14, 2015, Smith signed a one-year, $4.5 million contract with the Orlando Magic. On March 15, 2016, he set season highs with 25 points and 13 rebounds in a 116–110 win over the Denver Nuggets.
Washington Wizards (2016–2018)
On July 7, 2016, Smith signed a three-year, $16 million contract to the Washington Wizards. He scored a season-high 17 points three times during the 2016–17 season. The 2017–18 season saw Smith appear in just 33 games.
Milwaukee Bucks (2018–2019)
On December 7, 2018, Smith was traded to the Milwaukee Bucks in a five-player, three-team deal.
Return to New Orleans (2019)
On February 7, 2019, Smith was acquired by the New Orleans Pelicans in a three-team trade involving the Bucks and Detroit Pistons. On March 20, 2019, he was waived by the Pelicans after appearing in two games.
Jason Smith
NBA Stats
Year

Team

GP

GS

MPG

FG%

3P%

FT%

RPG

APG

SPG

BPG

PPG

2007–08
Philadelphia
76
1
14.6
.455
.286
.659
3.0
.3
.3
.7
4.5
2009–10
Philadelphia
56
2
11.8
.431
.345
.690
2.4
.6
.4
.5
3.4
2010–11
New Orleans
77
6
14.3
.443
.000
.843
3.1
.5
.3
.4
4.3
2011–12
New Orleans
40
29
23.7
.520
.111
.702
4.9
.9
.5
1.0
9.9
2012–13
New Orleans
51
0
17.2
.490
.000
.843
3.6
.7
.3
.9
8.2
2013–14
New Orleans
31
27
26.8
.465
–
.780
5.8
.9
.4
.9
9.7
2014–15
New York
82
31
21.8
.434
.357
.830
4.0
1.7
.4
.5
8.0
2015–16
Orlando
76
2
15.5
.485
.250
.806
2.9
.8
.4
.9
7.2
2016–17
Washington
74
3
14.4
.529
.474
.686
3.5
.5
.3
.7
5.7
2017–18
Washington
33
2
8.6
.391
.125
.905
1.6
.4
.1
.4
3.4
2018–19
Washington
12
1
10.8
.405
.400
.833
3.1
1.0
.1
.4
3.7
2018–19
Milwaukee
6
0
6.7
.308
.333
1.000
1.8
.2
.3
.3
2.2

Career

614
104
16.3
.469
.335
.783
3.4
.7
.3
.7
6.1
Jason Smith Net Worth
As of 2018, He has an estimated net worth of over $20 million. He reportedly signed with Washington Wizards and has an average salary of $5,450,000 annually. He is the 7th best-paid players in a team while players like Otto Porter, Bradley Beal, John Wall are top paid players.
Jason Smith so far has made earnings of $36,432,188 from his entire NBA career.
Kept aside Smith financial earnings, his personal assets include a costly mansion and an expensive car. Further, the NBA Player also earns a good amount of money from various sponsorships.
With my family in town for the weekend we made a trip over to @longwoodgardens and Ella decided she wanted to join. She was such a trooper. From the flowers to the fountains and even the awesome treehouses she had a… https://t.co/BzovCnRWAy

— Jason Smith (@JasonSmith014) July 26, 2019
---
We endeavor to keep our content True, Accurate, Correct, Original and Up to Date.
If you believe that any information in this article is Incorrect, Incomplete, Plagiarised, violates your Copyright right or you want to propose an update, please send us an email to informationcradle@gmail.com indicating the proposed changes and the content URL. Provide as much information as you can and we promise to take corrective measures to the best of our abilities.
---