Jean Kennedy Smith Bio
Jean Ann Kennedy Smith is an American diplomat, activist, humanitarian, and author. She served as United States Ambassador to Ireland from 1993 to 1998.
As Ambassador to Ireland, Jean Kennedy Smith was instrumental in the Northern Ireland peace process. She served as President Bill Clinton's representative in Dublin.
Jean Kennedy was heavily criticized after urging the U.S. government to grant a visa to Sinn Féin President Gerry Adams. Nevertheless, her family claimed that this step influenced the Irish Republican Army in its declaration of a ceasefire in 1994.
Consequently, Irish President Mary McAleese conferred honorary Irish citizenship on Jean Kennedy Smith in the year 1998 in recognition of her service to the country.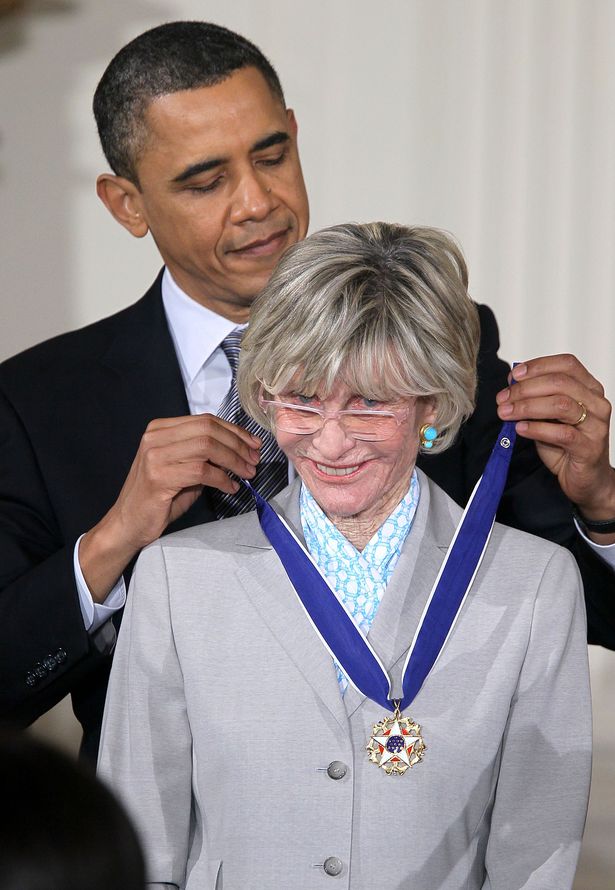 Smith is the founder of Very Special Arts (VSA). It is an internationally recognized non-profit dedicated to creating a society where disabled people can engage with the arts.
In 2011, the former president, Barack Obama, awarded Jean Kennedy Smith the Presidential Medal of Freedom. The award is the nation's highest civilian honor. Subsequently, Jean Kennedy received the award for her work with VSA and with people with disabilities.
Jean Kennedy Smith is the shyest and most guarded of the Kennedy children. She attended Manhattanville College (at the time a Sacred Heart school, and still located in Purchase, New York), where she befriended future sisters-in-law.
The in-laws are Ethel Skakel, who married Jean Kennedy's older brother Robert in 1950 and Joan Bennett, who married her younger brother Ted in 1958. Jean Kennedy Smith graduated from Manhattanville in 1949.
Jean Kennedy Smith Age
The former United States Ambassador to Ireland celebrates her birthday on every 20th of February. Bearing in mind that she was born in the year 1928 in Boston, Massachusetts, Jean Kennedy Smith is 91 years old as of 2019.
Her birth occurred on her elder sister, Kathleen's eighth birthday. Jean Kennedy Smith was the eighth of nine children born to Joseph P. Kennedy and Rose Kennedy.
Her siblings included U.S. President John F. Kennedy, U.S. Attorney General, and Senator Robert F. Kennedy, U.S. Senator Ted Kennedy, and Special Olympics founder Eunice Kennedy Shriver.
Children
On May 19, 1956, Jean Kennedy married businessman Stephen Edward Smith. The Smiths had two sons, attorney Stephen Edward Smith Jr. and physician William Kennedy Smith. They adopted two daughters, Amanda Smith, and Kym Smith.
Jean Kennedy Smith Siblings
Jean Kennedy Smith is the eighth of nine children born to Joseph P. Kennedy and Rose Fitzgerald. Moreover, she is their last surviving child. Her siblings include President John F. Kennedy, Senator Robert F. Kennedy, Senator Ted Kennedy, and Special Olympics founder Eunice Kennedy Shriver.
Jean Kennedy and Stephen Edward Smith
Stephen Edward Smith was the husband of Jean Ann Kennedy. He was a financial analyst and political strategist in the 1960 United States presidential campaign of his brother-in-law John F. Kennedy.
Stephen Smith married Jean Ann Kennedy on May 19, 1956. As a result, Jean Kennedy Smith's husband became the brother-in-law of future President John F. Kennedy. Stephen and Jean had two biological sons and later adopted two daughters.
The sons are Stephen Edward Smith, Jr. and his brother William Kennedy Smith while the daughters are Amanda Mary Smith and Kym Maria Smith.
Stephen Edward Smith who was a longtime smoker,  died at his home in Manhattan at the age of 63, after a brief battle with lung cancer.
Jean Kennedy Smith 2019 / Jean Kennedy Smith Today
Jean Kennedy Smith, the last living sibling of John F. Kennedy, shares stories of her family in her memoir "The Nine of Us: Growing Up Kennedy." Not surprisingly it is remarkably honest, with anecdotes and stories that reflect both ways on the family. What Kennedy Smith reveals is a family like any other behind closed doors, squabbles, rivalries but always loving.
Kennedy Smith writes: "Mother and Dad were destined to have a gaggle of children. We would not have been complete if they had stopped at two or four or even six. Nine of us we had to be. "Even though I was there through it all, it is hard for me to comprehend that I was growing up with brothers who would eventually occupy the highest offices of our nation, including president of the United States," she adds.
The Nine of Us: Growing Up Kennedy
"At the time, they were simply my playmates. They were the source of my amusement and the objects of my admiration," she writes. "I can say without reservation that I do not remember a day in our childhood without laughter."
"For those few short years under the same roof, before separation and war, our family was together and we were one. These were happy times. I never felt alone."
She writes much of the time spent at the family summer home, the "big white house" facing the sea in Hyannis Port, Massachusetts. She says her father believed, "If you want your children to come home, buy a house by the sea." And they did.
"The nine of us always came back to the sea," Jean writes.
Kennedy Smith also writes of their Irish nanny, Kathleen "Kikoo' Conboy, who she says, tried to get Bobby to go to sleep by banging his head against the wall and who would line all nine children up every Saturday night to record and weigh each one.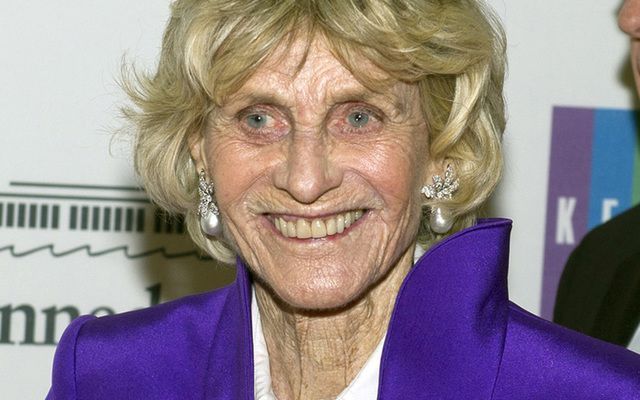 Net Worth
The Kennedy family remains one of the most storied political dynasties in US history. Descending from humble Irish roots in Co Wexford, the Kennedy family -and those who have married into it – has gone on to enjoy great success both politically and financially in the US.
According to Forbe's report the Kennedy family, accounting for some 30 individuals, was valued at $1.2 billion. (For comparison, in 2018, the Walton family behind the American department store Wal-Mart, was valued at $152 billion making them the richest family in America.)
In 2017, The International Business Times reported that the Kennedy family's "lasting wealth is attributed to Joseph P. Kennedy. Joseph is Jean Kennedy's father, who made his fortune in insider trading and tucked the money into dozens of trusts.
An investment firm known as Joseph P. Kennedy Enterprises manages the dozens of trusts. Chris Kennedy heads the firm.
Presently, Caroline Kennedy is the Kennedy family with the highest net worth and who is still alive. She has a staggering estimated net worth of $250 million. On the other hand, Jean Kennedy Smith has an estimated net worth of $100,000-$1 million.
Jean Kennedy Smith Book
In The Nine of Us: Growing Up Kennedy, an evocative and affectionate memoir, Ambassador Jean Kennedy Smith, the last surviving child of Joe and Rose Kennedy, offers an intimate and illuminating look at a time long ago when she and her siblings, guided by their parents, laughed and learned a great deal under one roof.
Prompted by interesting tidbits in the newspaper, Rose and Joe Kennedy would pose questions to their nine children at the dinner table. "Where could Amelia Earhart have gone?" "How would you address this horrible drought?" "What would you do about the troop movements in Europe?" It was a nightly custom that helped shape the Kennedys into who they would become.
Before Joe and Rose's children emerged as leaders on the world stage, they were a loving circle of brothers and sisters who played football, swam, read, and pursued their interests.
Their parents inspired them. They instilled in them a strong work ethic, deep love of country, and intense appreciation for the sacrifices their ancestors made to come to America."No whining in this house!" was their father's regular refrain. It was his way of reminding them not to complain, to be grateful for what they had, and to give back.
In her remarkable memoir, Kennedy Smith—the last surviving sibling—revisits this singular time in their lives. Filled with fascinating anecdotes and vignettes, and illustrated with dozens of family pictures, The Nine of Us vividly depicts this large, close-knit family during a different time in American history.
Kennedy Smith offers indelible, elegantly rendered portraits of her larger-than-life siblings and her parents. "They knew how to cure our hurts, bind our wounds, listen to our woes, and help us enjoy life," she writes. "We were lucky children indeed." The book is available on Amazon at an affordable price and can also be downloaded in Pdf format.
---
We endeavor to keep our content True, Accurate, Correct, Original and Up to Date.
If you believe that any information in this article is Incorrect, Incomplete, Plagiarised, violates your Copyright right or you want to propose an update, please send us an email to informationcradle@gmail.com indicating the proposed changes and the content URL. Provide as much information as you can and we promise to take corrective measures to the best of our abilities.
---