Jeffrey Bruce Livingston Biography
Jeffrey Bruce Livingston is an American business analyst and investment banker. He came to limelight when he married Abby Huntsman. Abby Huntsman is the Fox News host. Abby Huntsman is renowned as a general assignment reporter for FOX News Channel. Bruce V. and Deidre Sharp Livington in Dunedin Florida. Bruce V is the owner of Boyd Industries. Bruce's parents run a particular organization which sells and constructs dental equipment. Jeffrey is of American nationality and belongs to white ethnicity.
He is a graduate of Wharton School, University of Pennsylvania.  He earned a degree in Finance and Management. Jeffrey Bruce Livingston has done a degree in economics from the Wharton School which is attached to the University of Pennsylvania.
Jeffrey Bruce Livingston Age
He was born in 1985. He is 34 years old as of 2019.
Jeffrey Bruce Livingston And Abby Huntsman
Jeffrey Bruce Livingston got married to Abby Huntsman. They both graduates of the University of Pennsylvania and met at the university campus during their learning years. After their graduation in 2008, they continued to date and married two years after it. Abby had done a BA in political science.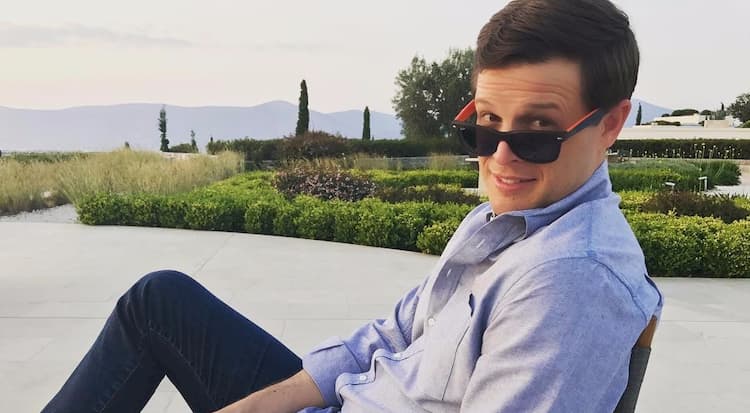 The marriage took place at the National Cathedral in Washington, DC in 2010. They were both aged 24 at the time of the marriage. The ceremony was performed by an Episcopal priest. This point was raised when her father was contesting for the Presidential elections. Abby and her siblings were assisting him with it but people stated that since her father had allowed the marriage to be performed at an Episcopal Church, he is not a strict Mormon.
Jeffrey Bruce Livingston had appeared in a surprising way on Abby's show Fox and Friends when she was hosting it and on-air. It was to announce to her viewers that she is pregnant with their child. This was in June 2017. Jeffrey and Abby then told the world that they were going to be proud parents of a baby girl. They named her Isabel and she was born on 20 November 2017. Little Isabel has also appeared on Fox and Friends show along with her father a few times.
Jeffrey Bruce Livingston Career
Jeffrey Bruce Livingston is in the financial line. He is a principal at the KKR (Kohlberg Kravis Roberts) which is a global investment firm. His career start was with his work with McKinsey and Company. This Company is a giant in global consulting and Jeffrey was holding an important position in this firm. He was mainly at their Beijing and New York offices. He then joined KKR in 2012. He works at the KKR office in New York.
He deals with the private equities for the company and is a member of the company's financial services and Hospitality and Leisure industry. They have a team for this work and Jeffrey also sits on the board of Sedgwick Claims Management Services and also the Apple Leisure Group.
Jeffrey Bruce Livingston was also the CFO for his father-in-law's campaign for the US President post and his job was to oversee the working and financial aspects of it. But the campaign was in debt and owed more than $ 2.58 million to various vendors who had helped the campaign by providing them with goods and services. It was assumed that the campaign was mismanaged. He has a net worth of $ 20 million.
Jeffrey Bruce Livingston
Net Worth
He has an estimated Net Worth of $2 Million.