John Asher Biography| John Mallory Asher | Who is John Asher?
John Asher was born as John Mallory Asher on January 13, 1971. John Asher is an American actor, film director, and screenwriter.
He is perhaps best known for his performance as Gary on the USA Network's series spinoff of the movie Weird Science.
John Asher Age | How Old is John Asher?
John Mallory Asher is an American actor, film director, and screenwriter. He is perhaps best known for his performance as Gary on the USA Network's series spinoff of the movie Weird Science. He was born on January 13, 1971, in Los Angeles, CA. John Asher is 48 years old as of 2019
John Asher Net Worth And Salary
John Mallory Asher is an American writer, actor, cinematographer, and director who has an estimated net worth of $3 million dollars as of 2019. John Mallory Asher was born in Los Angeles, California, and has found success both in front of and behind, the camera.
The child of a director and actress, he grew up around show business, and made his professional on-camera debut in 1990 with a guest-starring role on "Beverly Hills, 90210".
From there, he went on to appear in such projects as "Over My Dead Body", "Married… with Children", "The Haunted", "Designing Women", "Who's the Boss", "Step by Step", "The Young Indiana Jones Chronicles", and "Double Dragon". He is most widely recognized for his co-starring role in the series, "Weird Science".
In 1996, he began adding directing credits to his resume, beginning with the film, "Counterfeit", starring then a relative unknown, Hilary Swank. He now focuses primarily on directing work.
John Mallory Asher was married to former Playboy model Jenny McCarthy from 1999 to 2005, they have a son together named Evan Joseph.
Jenny has made headlines over the years as an advocate for autistic issues after Even was diagnosed with the condition. They divorced amicably in September 2005. Previously, John had been married to an actress named Vanessa Lee Asher from 1994 – 1996.
John Asher Fathers (Biological Father) And (Adoptive Father)
Asher was born John Mallory in Los Angeles, California, to actor Edward Mallory and actress Joyce Bulifant. He was adopted by Bulifant's third husband, producer/director William Asher.
Edward Mallory (biological father) born Edward Ralph Martz; June 14, 1930 – April 4, 2007, was an American actor, best known for his role as Dr. Bill Horton on NBC's soap opera Days of Our Lives, which he played from 1966 to 1980.
Mallory once was married to actress Joyce Bulifant, with whom he had one child, John Mallory Asher, and was married to Susanne Zenor at the time of his death; Zenor played Margo Horton on Days of our Lives. Mallory, a 1958 graduate of the Drama Department of Carnegie Mellon University, was an artist in residence at Frostburg State University.
Ed Mallory also taught a video and speech performance class and was well-liked. He can be seen as the Thief in The Alfred Hitchcock Hour episode "Ten Minutes From Now".
William Milton Asher (adoptive father) born on August 8, 1921 – July 16, 2012, He was an American television and film producer, film director, and screenwriter. He was one of the most prolific early television directors, producing or directing over two dozen series.
With television in its infancy, Asher introduced the sitcom Our Miss Brooks, which was adapted from a radio show. He began directing I Love Lucy by 1952. In 1964, he produced and directed Bewitched, which starred his then-wife Elizabeth Montgomery. As a result of his early success, Asher was considered an "early wunderkind of TV-land," and was hyperbolically credited in one magazine article with "inventing" the sitcom.
Asher was nominated for an Emmy Award four times, winning once for directing Bewitched in 1966. He was also nominated for the DGA Award in 1951 for I Love Lucy.
Joyce Collins Bulifant is an American television actress, notable for her cheerful, girlish voice with a Southern lilt. In addition to many theater appearances and a recurring role on The Mary Tyler Moore Show as Marie Slaughter, Bulifant was a frequent panelist on the television game show Chain Reaction, Match Game, and Password Plus.
Bulifant has been married five times. She married James MacArthur (November 2, 1958, until 1967; divorced) and had two children with him – Mary MacArthur and Charles MacArthur. Bulifant next married Edward Mallory (September 19, 1969 – 1974; divorced) and had one child with him, John Mallory Asher.
She then married William Asher (August 28, 1976 – 1993; divorced) and Asher adopted her son John which gave him the last name of Asher. Bulifant has a grandson, Evan Joseph Asher, from John's marriage to Jenny McCarthy. In 2000, Bulifant briefly married Glade Bruce Hansen; the couple divorced in 2001.
She married Roger Perry in 2002 after he divorced his wife of many years, Jo Anne Worley. The couple remained wed until Perry's death on July 12, 2018. Bulifant has for many years been actively involved with the child abuse prevention non-profit Childhelp, including serving as a Celebrity Ambassador and as a Vice-President on the National Board of Directors.
Bulifant was born on December 16, 1937, in Newport News, Virginia. She attended Solebury School in New Hope, Pennsylvania, graduating in 1955 in the same class as her first husband, James MacArthur, son of legendary actress Helen Hayes and author Charles MacArthur.
John Asher Height And Weight | How Tall is John Asher?
John Mallory Asher is an American actor, film director, and screenwriter. He is perhaps best known for his performance as Gary on the USA Network's series spinoff of the movie Weird Science. John  Asher  has a height of  6′ 1″ (1.85 m) tall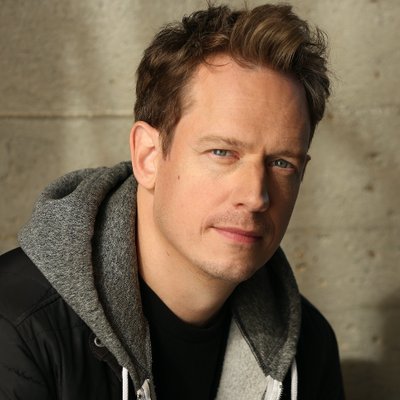 John Asher Wife, Divorce, Children, Son| Who is John Asher Married to?
John Mallory Asher is an American actor, film director, and screenwriter. Asher has been married to actress Jenny McCarthy on September 11, 1999. Their son, Evan Joseph Asher, was born on May 18, 2002, and was diagnosed with autism. They divorced in September 2005.
Jennifer Ann McCarthy was born November 1, 1972, is an American actress, model, television host, author, screenwriter, and anti-vaccine activist. She began her career in 1993 as a nude model for Playboy magazine and was later named their Playmate of the Year.
McCarthy then had a television and film acting career, starting as a co-host on the MTV game show Singled Out, then some eponymous sitcoms, as well as films such as BASEketball, Diamonds, Scream 3, and Santa Baby.
She is a former co-host of the ABC talk show The View. She is currently a judge on the FOX musical competition show The Masked Singer.
McCarthy has written books about parenting and has promoted research into environmental causes and alternative medical treatments for autism. She has promoted the disproven idea that vaccines cause autism, and she believes that chelation therapy helped cure her son of autism.
McCarthy has been described as "the nation's most prominent purveyor of anti-vaxxer ideology" and "the face of the anti-vax movement". Although she disputes the anti-vaccine label and has said she prefers the term "pro-safe-vaccine-schedule", this self-description has been met with strong criticism.
McCarthy dated manager Ray Manzella from 1994 until 1998 and began dating actor/director John Mallory Asher late in 1998. The couple became engaged in January 1999 and married on September 11 of that year. They have a son born in May 2002, who was diagnosed with autism in May 2005. McCarthy and Asher divorced in September 2005.
In December 2005, McCarthy began dating actor Jim Carrey. They did not make their relationship public until June 2006. She announced on The Ellen DeGeneres Show on April 2, 2008, that she and Carrey were living together but had no plans to marry, as they did not need a "piece of paper".
Carrey almost made a mock proposal to McCarthy as a promotion to the film Yes Man (2008) for Ellen's Twelve Days of Christmas. In April 2010, McCarthy and Carrey announced that they had split up.
In July 2013, McCarthy stated that she was dating Donnie Wahlberg. On April 16, 2014, McCarthy announced on the ABC talk show The View that she and Wahlberg were engaged, and they married on August 31, 2014.
John Asher Movies And Tv Show
John Asher Movies and TV shows Dirty Love 2005, Tooken 2015 Po 2016, Diamonds 1999, Weird Science 1994 – 1998, Kounterfeit 1995, Theo Von: No Offense 2016,
Wreckage 2010 Thank Heaven 2001, Ralphie May: Unruly 2015, Tiswas 1974 – 1982, Space Cowboys 2000, Somebody Marry Me 2013, Margaret Cho: PsyCHO 2015,
Showdown 1993, Going to California 2001 – 2002, Jeff Dunham: All Over the Map 2014, Double Dragon 1994, The New Swiss Family Robinson 1999, The 716th 2018, Fred & Vinnie 2011, and Who the F Is Buddy Applebaum? I Hate Kids 2019