John Beland Biography
John Beland is an American songwriter, session guitarist, recording artist, producer and author. Beland's career as guitarist started out in Los Angeles in the late 1960s, playing sessions and local live gigs with Kris Kristofferson, as well as future Eagles members, Glenn Frey and Bernie Leadon.
John Beland Age
John Beland was born July 24, 1949, in hometown, Illinois united states.
John Beland Height
Beland is considered to be in feet: 5 feet 9 inches tall
John Beland Early Life
Beland was born and raised in Hometown, Illinois, and was the eldest son of Clarence and Celine Beland. While growing up, he listened to a number of well-known American music artists.  At six years old, he received a toy Davy Crocket model guitar, but wouldn't own a guitar until he was seventeen.
During high school, Beland played with local bands, performing in small venues and at private parties. He practised on his own at home, while listening to Dick Biondi on WLS radio. Beland became more involved in local music over the coming years as a teenager. He took little interest in school, instead, he focused on practising blues and jazz tracks that were popular at the time, including Mose Allison, Ramsey Lewis and Bo Diddley. He was also strongly influenced by the Rolling Stones. He formed a small jazz trio in his hometown and regularly played small gigs.
His biggest inspiration as a teenager was The Byrds. He recalled hearing The Byrds single Mr Tambourine Man for the first time and being instantly connected and inspired by the Bob Dylan written track.
in 1967 his father secured a job in Los Angeles. Beland didn't attend his new school in Southern California and instead spent his days sneaking into movie studios and record companies to learn more about passions of filmmaking and music. When his family and the school realized what he was doing on a daily basis, they moved him to a continuation school for troubled teens. Determined to follow his dreams of becoming a musician, Beland recorded a dozen original tracks on a stolen tape recorder.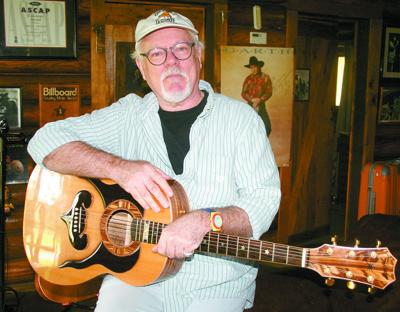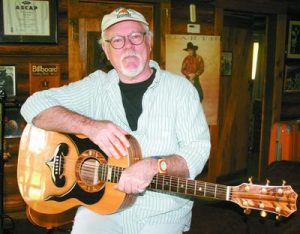 After speaking to a record executive at Capitol Records, he advised Beland to try playing live at a club in Los Angeles called the Troubadour. Every Monday he attended open mic night at the venue and for $1 he would be able to perform for 15 minutes. He became well known by performers and regulars at the club, before the host, Larry Murray decided to showcase Beland at the primetime slot in front of numerous record label executives.
after successful performers at troubadour,  he was offered help by Lois Dalton
John Beland Early Career
He signed a music publishing deal, which allowed him to buy his first ever guitar, a Guild F-50. Dan Dalton began to use Beland on many of their music production group's tracks, which ended up securing Beland a solo record deal. He started on The Glen Campbell Goodtime Hour, playing to the studio audience between set changes at a rate of $250 a week.
Beland's luck changed over the next couple of months as he and Lois Dalton sang the theme song for the popular sitcom and ABC's hit show, The Brady Bunch.  It was decided that Beland would back up the performer on acoustic guitar for Kristofferson. They performed three tracks, "Help Me Make It Through the Night", "For The Good Times", and "Me And Bobby McGee".
In 1969, Beland answered an ad in The Hollywood Reporter calling for lead guitarists who could sing harmony. As an 18-year-old guitarist, he felt he needed the experience. It was for a new group called One Man's Family, which consisted of members of the pop group, Spanky and Our Gang. One Man's Family toured across the United States in late 1969, with Beland as their lead guitarist. They opened for groups such as Steppenwolf, The Hollies and The Byrds. At a concert in Chicago, he met Clarence White, where he was fascinated by his Telecaster was of playing. Shortly after the concert, One Man's Family suddenly split after Nigel Pickering quit the band.
John Beland Latter Career
Beland moved back to Los Angeles and joined Linda Ronstadt's first solo band. With Ronstadt's band, Beland toured the United States, performing at the Capitol Records Convention; Fillmore West with The Byrds;
Ronstadt's bass player was replaced in the early 1970s by Beland's friend and former One Man's Family band member, Thad Maxwell. Shortly after Maxwell joined Linda Ronstadt's band, the backing band started their own band called Swampwater. Their sound was a combination of Guilbeau's hard-driving Cajun rock and Beland's Byrds-Beach Boys-style harmonies. Unfortunately, the production on the second album wasn't as good as Beland had hoped. In later interviews, Beland stated that at this time he had become disillusioned with the direction of the band.
Swampwater and Linda Ronstadt parted ways in 1971 to become the new backing band touring the country with singer-songwriter Arlo Guthrie. While in Chicago, they learned a new song written by Steve Goodman during a soundcheck.
Beland became music director and guitarist for the country-pop star Johnny Tillotson. Tillotson and Beland travelled the world together, performing throughout the United States, as well as Germany and the United Kingdom.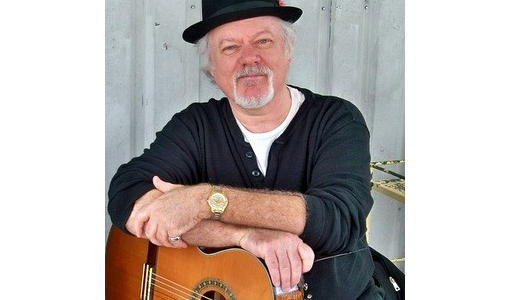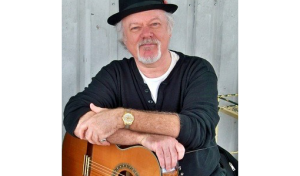 In 1973 John left Swampwater and toured England with country and pop singer Johnny Tillotson as lead guitarist and musical director. They toured Europe solid for two years working military clubs throughout Germany and England. While in England, Tillotson gave a copy of John's demo tape to Apple Records. Ringo Starr liked it and signed John up to the label in 1973. John cut a solo album titled "John Edward Beland", but before it could be released Apple froze up in litigation and John finished the album for Scepter Records. Amongst others, the album featured Sneaky Pete Kleinow, Thad Maxwell and Johnny Tillotson.
John continued to work with Tillotson, and in Nashville where he played on Johnny's Columbia sessions, with such greats as Pete Drake, Hargus "Pig" Robbins, Buddy Harmon, Ray Eddington and Jimmy Capps. By 1974 Kris Kristofferson, John's old friend from The L.A. Troubadour days had become a major superstar. Kris offered him a place in his band, and John hit the road with Kris and his new wife Rita Coolidge. As well as recording on Kris' own recordings at the time, John also made an appearance with Kristofferson and Rita Coolidge on Bob Neuwirth's eponymous. the album, together with such heavyweights as Chris Hillman, Richie Furay and Ben Keith.
In 1975 John toured with The Bellamy Brothers who had recently released their debut single "Let Your Love Flow" and had found themselves "overnight" pop stars. After a heavy touring schedule, John left to asked to play the guitar for singer/songwriter Kim Carnes, who was preparing for her first major tour as an opening act for Neil Sedaka. John also played on a few Kim Carnes albums:
In 1976 John Beland was asked to join Elvis Presley's band to replace departing guitarist James Burton. John learned the show and met Presley, but at the eleventh hour, James decided to stay with Elvis. John went back to work with Johnny Tillotson.
In 1977 John went to work for yet another popular singer/songwriter, Mac Davis. John became close friends with Mac's opening act, a young country singer from Nashville who had recently made the move to Hollywood – Dolly Parton. When Mac's tour ended, Dolly asked John to join her in her new band. Anxious to leave the Mac Davis job, Beland went on tour with Dolly, who had now become a major superstar with the release of her number one pop hit "Here You Come Again".
In 1978 John joined Rick Nelson's band, toured the country with him and appeared on countless television shows. He worked with Rick on an album produced by Al Kooper which also featured Michael McDonald and Dr John, In 1979 John Beland, Gib Guilbeau and Thad Maxwell with Mickey McGee on drums reunited Swampwater and an album was recorded in Los Angeles called – what else – "Reunion". Sneaky Pete Kleinow and Charlie Harwood were guests on the album After the Swampwater reunion session, John Beland got the chance to join the Flying Burrito Brothers to replace Greg Harris. The other members of the band were: Gib Guilbeau, Sneaky Pete, ex Byrd Skip Battin and John Mauceri. A successful tour of Italy resulted.
Back together again, Beland and Guilbeau began writing together and stockpiled an amazing output of solid commercial country songs, and in 1981 "Billboard Magazine" and "Record World Magazine" awarded the Burrito Brothers (by now they'd shortened their name) "Number One Crossover Group" and "Best New Vocal Group Of The Year" awards. "Billboard"'s review said "The Burrito Brothers are rapidly proving that groups sometimes get better the second time around. Guilbeau, a Burrito since 1974, and Beland, a two-year veteran of the group, have turned this band around to create one of the strongest new acts in the country. Burrito harmonies are richly magnetic; Guilbeau's, in particular, has a sincerity that makes lyrics shimmer. Their collaboration on writing seven of the cuts proves their roots go deep and their instincts are right on target. Country, as seen through the Burritos' eyes, is a matter of sparkling instrumentation and melodic commerciality."
In 1982 The Burritos achieved a greater honour by helping to get their idol, Lefty Frizzell, inducted into the "Country Music Hall of Fame". Lefty's widow gave Gib and John an unfinished song Lefty had started years earlier. They finished the song, "My Abandoned Heart" and it was recorded by The Burritos. although it remains unreleased. Gib and John then toured Australia together in March 1983 with a pickup band imaginatively called "The Pick – Ups". They played a mixture of Flying Burrito numbers like Christine's Tune, Wild Horses, Sin City as well as their own songs like Big Bayou, She A Friend Of A Friend, Louisiana Man and Toe Tapping Music. Gib also performed a pretty version of Hickory Wind.
The Burrito Brothers signed to Leon Russell's label in Nashville, but halfway through recording the label went bankrupt and the tapes went on the shelf where they remained until 1996. In 1984 The Burritos gave a farewell performance on Nashville's biggest TV show "Music City Tonight" and received a standing ovation.
After The Burritos broke up in 1985, John settled back into session work and working for Nicolette Larson's band, whilst making plans to move his family back to California and re-join Rick Nelson. However, disaster struck – Rick and the band were killed in a plane crash in Texas on New Years Day, just prior to John's return. Devastated by Rick's death, John remained in Nashville. John later wrote the introduction for the Rick Nelson biography "The Ricky Nelson Story (Hollywood Hillbilly)". John has also featured on "Legacy " the Rick Nelson box set.
Concentrating on his writing, John scored two country hits – "Forever You" by The Whites and "Isn't It Amazing" by former Grand Funk Railroad member Mark Farner. Joe Cocker also recorded a Beland song. John also recorded sessions for Nashville writer Dewayne Blackwell. Blackwell used John as his main session guitarist, along with his demo vocalist Garth Brooks. Later, when Garth recorded his first album he cut a song by Beland and Blackwell. In 1989 John appeared at the annual Gram Parsons and Clarence White tribute concert in Nashville, later released as an album.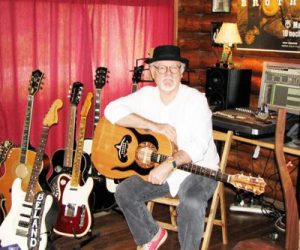 In 1988 and 1989 Beland was working with Bobby Bare and his band Pulleybone when a promoter in Europe asked the Flying Burrito Brothers to reunite for a series of dates in France and Spain. Again the Flying Burrito Brothers reformed with new line- up, John Beland, Gib Guilbeau, Sneaky Pete Kleinow, Larry Patton and Rick Lanow, and during this tour a live album was recorded entitled "Encore – Live in Europe 1990" In 1990 John Beland worked again with The Bellamy Brothers on the road and in the studio, and the song "Cowboy Beat", co-written by John Beland and The Bellamy Brothers, reached 23 on the Billboard Country Music Charts. John won the 1993 ASCAP Award with this song.
In the Spring and Summer 1994 The Flying Burrito Brothers (now Guilbeau, Beland, Kleinow, Brian Cadd, Gary Kubal and Larry Gadler) toured Austria, Germany and Switzerland and another short various artists tour of Europe took place in June and July 1995. In 1998, The Burritos now led by John Beland (without Gib Guilbeau orSneaky Pete Kleinow) signed with Grateful Dead Records. Their first album on this label featured guests Merle Haggard, Earl P. Ball, Alison Krauss, Ricky Skaggs, Sam Bush, Delbert McClinton, The Oak Ridge Boys, John Cushman and Dave Roe.
Also in 1998 Beland and family returned to California and John recorded two sides with legendary producer Eddie Kramer on which he was backed by Herb Pedersen, Jay Dee Maness and Steve Duncan, ex-members of The Desert Rose Band. In August 1999 Jefferson Airplane guitarist Jorma Kaukonen asked John Beland on stage to jam with him at the Poconos festival-. Jorma Kaukonen played lap slide and John played the mandolin, and the crowd were ecstatic.
The Burritos did a six week Australia and Hawaii tour in January and February 2000. In Australia, The Burritos shared some of the thirty dates with The Amazing Rhythm Aces but also headlined a very successful appearance at The Tamworth Music Festival where they received rave reviews. In September 2000 John performed his first solo appearance in Los Angeles since 1969 along with Severin Browne (Jackson Browne's brother). John played for one and a half hours and received a standing ovation.
John Beland Recognition 
Billboard Magazine: Best Crossover Award (1981)
Record World Magazine: Best New Vocal Group (as part of The Burrito Brothers) (1981)
Dove Nomination: "Isn't It Amazing" (1989)
ASCAP: "Cowboy Beat" (1993)
John Beland Net worth
as of 2019, Beland was estimated to worth 8 million, his Primary Net Worth & Income comes from being Guitarist.
John Beland Twitter
Come On Out Folks for the Show!
John Beland | Man Behind the Legends.
Tonight at The Barnhill Center at the Historic Simon Theatre in Brenham, Texas.
Saturday, August 4, 2018 at 7:00pm.#JohnBeland #BestSeatInTheHouse #TheBarnhillCenter #HistoricSimonTheatre #Brenham #Texas pic.twitter.com/F6JUZrd8sr

— John Beland (@SessionManJohn) August 4, 2018
John Beland Youtube