Jordin Sparks Biography
Jordin Sparks is an American singer-songwriter and actress who rose to fame in 2007 after winning the sixth season of American Idol at age 17; becoming the youngest winner in the series' history. Sparks has released three studio albums since leaving American Idol.
Jordin Sparks Early Life
Sparks was born in Phoenix, AZ, and grew up in the suburbs of Ridgewood, NJ, USA. The talented vocalist was raised in a religious family and is a staunch evangelical Christian.
Jordin Sparks Education
Sparks attended Northwest Community Christian School before joining Sandra Day O'Connor High School both located in Phoenix, AZ. Later on, she was homeschooled by her grandmother Pam Wiedmann.
Jordin Sparks American Idol
Sparks auditioned twice in the summer of 2006, for the sixth season of American Idol. One audition was in Los Angeles but she failed to make it past the first round while the other was in Seattle, WA.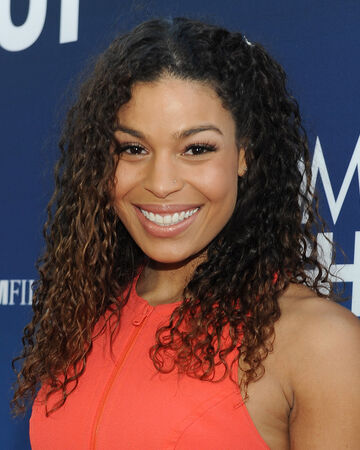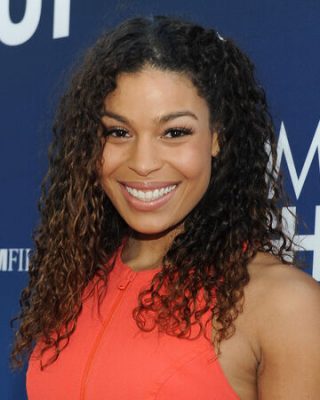 After winning Arizona Idol- aired by Phoenix Fox station KSAZ-TV, Jordin once again auditioned for the American Idol spot. This respective performance was seen on January 17, 2007, broadcast of American Idol, which earned her a "gold ticket". Sparks golden voice earned her a loyal fan base known as "Sparkplugs". Jordin was crowned the winner of the sixth season of American Idol on May 23, 2007.
Jordin Sparks remains the youngest winner in American Idol history. Four selected songs Sparks had performed on American Idol, including the season's coronation song, "This Is My Now", were made available on her self-titled EP, released on May 22, 2007.
Jordin Sparks Career
'This Is My Now' is Jordin's first hit that peaked at number fifteen on the Billboard Hot 100. Additionally, Spark has performed six times at the American Idol since winning season six of the American singing competition. 19 Recordings signed Sparks after she won American Idol season 6 where she released her first single Tattoo.
Moreover, Jordin performed at the Super Bowl XLII in 2008 and also paid tribute to Aretha Franklin and Diana Ross in 2008 and 2007 respectively.
Jordin Sparks Age
Sparks was born on Dec 22, 1989, in Phoenix, AZ, United States of America. She celebrates her birthday on Dec 22 yearly. Jording Sparks turns 31 years old in 2020.
Jordin Sparks Family | Jordin Parents
Sparks was born to both parents, his father Phillippi Sparks and mother Jodi Weidmann Sparks. Jordin's father was a former professional football player and played for the New York Giants. She has a younger brother called Phillippi "PJ" Sparks, Jr., who played football at Arizona Christian University.
Phillippi Sparks is African-American with French and Cherokee Indian & French roots while Jodi Weidmann is of German, English, Scottish, and Norwegian ancestry.
Jordin Sparks Husband
Dana Isaiah Thomas married Jordin Sparks on July 17, 2017. Isiah is a fitness model in Hawaii. On May 2, 2018, the couple was blessed with their first child, a boy by the name Dana Isaiah Thomas Jr.
Jordin Sparks Jason Derulo
Sparks previously dated Jason Derulo for three years before ending their relationship in Sep 2014. After the break-up, in an interview on New York-based iHeartRadio hip-hop and R&B radio station Power 105.1 FM, Jason revealed that the breakup took place over the phone. Jason Derulo admitted that he received pressure to wed and had frequent arguments which played a huge part in the split.
Nevertheless, Jason Derulo also admitted that the former lovers are not friends since their breakup.
Quick Facts About Jordin Sparks
Here are some of the facts you don't want to miss about Jordin.
Full Name: Jordin Brianna Sparks
Nick Name: Jo-Jo, Jordin Speezy
Date of Birth: 22 Dec 1989
Place of Birth: Phoenix, AZ
Nationality: American
Marital Status: Married
Height: 5'9″
Weight: 155Ibs – 161 Ibs
Shoe Size: 11 US
Hair Colour: Black

Eye Colour: Dark brown
Ethnicity: Multiracial.
Jordin Sparks Philanthropy
Sparks' interest in non-profit causes began prior to her appearance on American Idol.
She performed at the Arizona Right to Life conference in 2005 and in 2007, she was asked by a relative who works for SOS Children's Villages USA in Florida to design a denim jacket festooned with Swarovski Crystal to support orphans.
In February 2008, Sparks traveled to Ghana and she was part of the delegation of (then presidential couple) George and Laura Bush to help with Malaria No More, an organization with a goal to end malaria deaths in Africa by 2015.
Jordin Sparks Net Worth
Sparks has enjoyed quite a successful career in the entertainment industry spanning almost three decades. Through proceeds from her work as an actress and singer/songwriter, Sparks has accumulated a huge fortune. Jordin Sparks has an estimated net worth of $ 10 Million.
Jordin Sparks Chris Brown No Air Lyrics
Jordin Sparks Tattoo Lyrics
Jordin Sparks Battlefield Lyrics
FAQs About Jordin Sparks
Who is Jordin Sparks?
Jordin is a famous actress, singer, and songwriter who gained global recognition after winning the American Idol Season six at just 17 years old.
How old is Sparks?
Sparks is 30 years old as of 2019. She will turn 31 years old in 2020, Dec 22.
How tall is Jordin?
Jordin stands at a height of 1.75m.
Is Jordin married?
Yes, Dana Isaiah Thomas married Jordin in July 2017 and together they have one child. The couple resides in Los Angeles, CA together with their son.
How much is Jordin worth?
Jordin has an approximate net worth of $ 10 million. This amount has been accrued from her leading roles in the entertainment industry.
How much does Jordin make?
Information about Jordin's salary is not available, however, as soon as this information is available we shall update this part promptly.
Where does Jordin live?
Jordin currently resides in Los Angeles, CA, USA, we shall upload pictures of her house as soon as we have them.
Is Sparks dead or alive?
Sparks is alive and in good health.
Where is Jordin now?
Jordin is pursuing her career in music and acting.
Jordin Sparks Songs
No Air
One Step at a Time
Tattoo
This Is My Now
Battlefield
One Wing
Hooked On Your Love
S.O.S
Love Will
Next To You
I Am Woman
Celebrate
Double Tap
Something He Can Feel
Now You Tell Me
The World I Knew
Look into Your Heart
Jump
Freeze
Right Here Right Now
No Parade
I
Permanent Monday
Shy Boy
Worth The Wait
Was I The Only
They Don't Give
Just For The Record
Jordin Sparks Movies
| | | |
| --- | --- | --- |
| Year | Title | Role |
| 2018 | Show Dogs | Daisy (voice) |
| 2018 | God Bless the Broken Road | Bridgette |
| 2017 | The Grace of Jake | Nicole Lovely |
| 2014 | Left Behind | Shasta Carvell |
| 2013 | The Inevitable Defeat of Mister & Pete | Alice |
| 2013 | Dear Secret Santa | Abby |
| 2012 | Sparkle | Sparkle Anderson |
Jordin Sparks TV Shows
| | | |
| --- | --- | --- |
| Year | Title | Role |
| 2018 | Jordin Sparks: A Baby Story | Herself |
| 2017 | The Real O'Neals | Herself |
| 2017 | Miss America 2018 | Herself |
| 2017 | Hell's Kitchen | Herself |
| 2016 | Zoe Ever After | Herself |
| 2016 | Sugar & Sparks | Herself |
| 2016 | Time After Time | Jesse Givens |
| 2015 | Wild 'n Out | Herself |
| 2015 | RuPaul's Drag Race | Herself |
| 2014 | E! News | Herself |
| 2014 | Fashion Police | Herself |
| 2014 | Evolution of…Jordin Sparks | Herself |
| 2014 | The View | Herself |
| 2014 | American Music Awards | Herself |
| 2013 | The Untold Story: Jason Derulo | Herself |
| 2013 | CSI: Crime Scene Investigation | Alison |
| 2013 | American Music Awards | Herself |
| 2013 | Fashion Police | Herself |
| 2011 | BrainSurge | Herself |
| 2011 | Team Umizoomi | Blue Mermaid |
| 2011 | Majors & Minors | Herself |
| 2010 | Big Time Rush | Herself |
| 2010 | When I Was 17 | Herself |
| 2009 | The Suite Life on Deck | Herself |
| 2007 | American Idol | Contestant |
Jordin Sparks Twitter
Jordin Sparks Instagram