Jude Njomo Biography
Jude Njomo is a Kenyan member of Parliament (MP) representing Kiambu constituency in Kiambu county. He is a member of The National Alliance (TNA) and a coalition member of Jubilee Alliance.
Jude Njomo Age
His age is still under review and will be updated soon.
Jude Njomo Family
He is a husband and is a father of four.
Jude Njomo Wife
Njomo is married to Jackie Njomo, The two have known each other for a long time as they started dating when Jackie was just 18 years. They met at a ceremony for their mutual friends where Jude NJomo was the assistant DJ. they got married on October 6, 1990.
 Jude Njomo Education Background
Student at  Kenya Polytechnic (the current Technical University of Kenya) and trained in electrical engineering.
Secondary school student at Kanunga Secondary School, A-levels
Primary school student at Riara Primary School
Jude Njomo Political Positions
Current Political Positions
From 10th March 2013: Member of Parliament for Kiambu Constituency
From 13th February 2013: Coalition Member of Jubilee Alliance
From 8th February 2013: Member of The National Alliance (TNA)
Previous Political Positions
From 8th February 2013 – 4th March 2013: Aspirant Member of Parliament for Kiambu Constituency.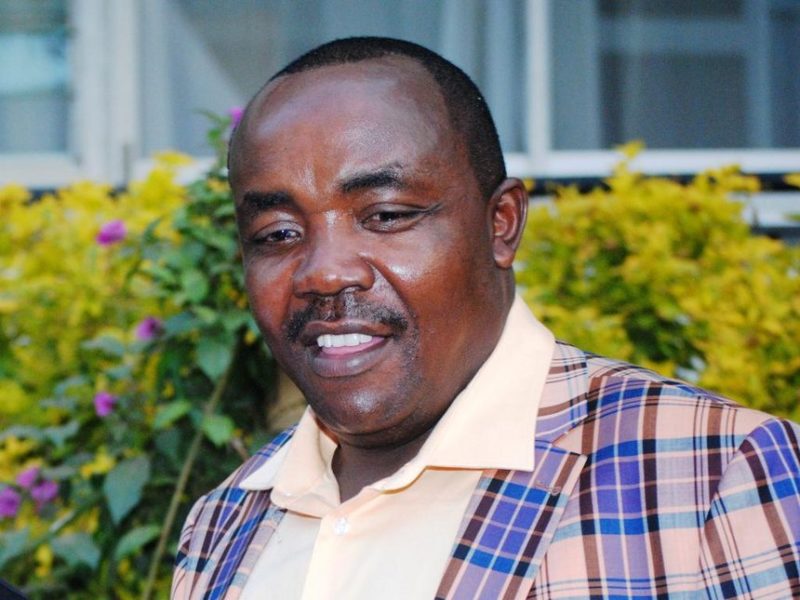 Jude Njomo Committee Memberships
From 2013: Member of Departmental Committee on Environment & Natural Resources
Jude Njomo Job History
He was employed by Kenya Power and Lighting Company (Kenya Power) before branching to private business and later joining politics.
Jude Njomo – Interest rate bill
Jude Njomo introduced a Bill in Parliament in December seeking to cap bank lending rates. He admitted to having loan facilities but points out that his push for regulation of interest rates is not driven by personal bias but an obligation to protect the public.
Njomo's Banking (Amendment) Bill 2015 has no doubt rattled titans in the banking amid intense lobbying to persuade President Kenyatta to reject the proposed law.
The controversial Bill has brought unity of purpose among the bank executives with a prime of goals of shooting down the ambitions of one man — Njomo.
Bankers are aware the momentum is building against them and even sought to appease Parliamentarians with a memorandum of understanding (MoU) that creates an Sh30 billion fund to be lent out to small and medium-sized enterprises (SMEs) on concessionary rates.
Njomo, however, says he is unimpressed by the bankers' move arguing the MoU needs to be anchored in law through a Bill so as to commit the lenders to their promises.
He recommends banks to set aside 30 percent of their loan book — about Sh600 billion – for SMEs.
Jude Njomo- Misquoted on resigning overpay slash
Jude Njomo claimed that he was misquoted by the sections of the media which said he was planning to quit from his position if MPs are not given a salary increment. (he was quoted in sections of the media as having said that he will resign by the end of the month should the MPs pay package to remain the same).He clarified that he had no plans of relinquishing his position as MP following a move by the Salaries and Remuneration Commission (SRC) to slash their pay.
The legislator said that he will remain in office for five years until the end of the current Parliament's term
He claimed that the said issues had brought a lot of anxiety to his family, friends and his constituents. The legislator said he only touched on the issue of salaries of MPs saying that he had left the matter to be pursued by the Parliamentary Service Commission (PSC) and the SRC.
Jude Njomo said he is aware that the PSC was looking in the matter and had no intention of delving into it.
The MP asked the public to desist from condemning legislators and instead allow them to exercise their democratic right and give their views on the review of their salaries. Members of parliament and the SRC have been locked in a tussle over the remuneration of the legislators after the latter demanded that their pay be increased from the current Shs 535 000 to Shs 851 000.
Jude Njomo on International Criminal Court.
Kiambu Town MP Jude Njomo wants Kenya to cut ties with the ICC  and strengthen the African court, claiming it exists to serve certain masters, not to deliver justice.
Jude Njomo said it was predictable that the case against Deputy President William Ruto and journalist Joshua Sang would crumble.
He claimed the ICC is being used by European powers to exert control over African countries, "yet there are many other countries committing crimes against humanity".
Jude Njomo Contacts
Tel: 0722516334
Email Address: njomojude@gmail.com
Jude Njomo Instagram
Jude Njomo Twitter
Jude Njomo Interview
Jude Njomo News
Adopted: the-star.co.ke
Published: 25 Mar 2019
Jubilee MPs want to meet Uhuru over emerging divisions
Some Jubilee MPs are pushing for a Parliamentary Group meeting ahead of President Uhuru Kenyatta's State of the Nation address next Thursday.
They say the Jubilee house is burning, they have burning questions and they must have answers.
Calls for a meeting came as some anti-DP William Ruto lawmakers began to threaten to impeach Ruto for openly contradicting the President and 'opening war on a government he serves'.
Siaya Senator James Orengo, a key ally of Opposition chief Raila Odinga, separately said he would champion the Ruto removal bid.
Lawmakers calling for the PG insist the meeting is long overdue and essential in steadying the Jubilee house that is on the verge of implosion.
Bahati MP Kimani Ngunjiri, a Ruto supporter, said the Jubilee Party was in flames and must be salvaged.
It is also feared that pro-Ruto MPs may take advantage of parliamentary privilege to disrupt Uhuru's address or stage an open rebellion including walkouts.
Uhuru's anti-graft fight has caused jitters within Jubilee and Ruto has openly claimed the purge spearheaded by Director of Criminal Investigations George Kinoti aims to shatter his presidential dream.
Sort issues or Jubilee will fall apart, Kiraitu tells Mt Kenya leaders
Meru governor Kiraitu Murungi has told Mt Kenya leaders accusing President Uhuru Kenyatta of neglecting the region in terms of developments to …
NEWS2 MONTHS AGO
Yesterday National Assembly Majority Whip Benjamin Washiali confirmed to the Star that the Parliamentary leadership had formally requested a PG meeting with the President.
However, the Parliamentary Group meeting could be unlikely given the raging political war pitting a section of Ruto's brigade against Uhuru's foe-turned-friend Raila Odinga.
"From our end, we have done a request. I agree there is a feeling that a parliamentary group meeting is necessary to cool political temperatures," said the Mumias East MP.
Washiali said Jubilee's troubles have been fuelled by the handshake deal between Uhuru and Raila.
"The handshake brought a lot of stability in the country. However, when it was transformed into the fight against corruption, it has become a poisoned chalice targeting one person," the Mumias East MP said.
When Jubilee was formed, its mandarins claimed the party would maintain its grip on power beyond 2032.
Ruto's lieutenants want assurance from the President that the ongoing war against corruption is not choreographed to cut the DP down to size.
Those who spoke on condition of anonymity for fear of reprisals said they would also protest against what they believe are instructions to the DCI to target specific projects with huge political benefits to Ruto.
We are seeing a certain script being directed at hurting the DP's fortunes. It is no secret and we want to have a sit-down with the President
The politician said they want a meeting held before next Thursday when Uhuru is to deliver the State of the Nation Address.
MP Ngunjiri said a PG is long overdue.
"I appeal to the President that he should call us for a meeting to deal with burning issues in our minds. Jubilee is burning and we can't sit back and watch," he told the Star.
The President will address a special joint sitting of the National Assembly and the Senate on April 4 when he is expected to highlight this government's achievements in the past year.
---

We endeavor to keep our content True, Accurate, Correct, Original and Up to Date.
If you believe that any information in this article is Incorrect, Incomplete, Plagiarised, violates your Copyright right or you want to propose an update, please send us an email to informationcradle@gmail.com indicating the proposed changes and the content URL. Provide as much information as you can and we promise to take corrective measures to the best of our abilities.
---