Kevin Durand Biography
Kevin Durand (Full name – Kevin Serge Durand) is a Canadian actor and singer known for portraying Vasiliy Fet in The Strain and Joshua in Dark Angel. Other popular roles played by Durand worth noting are; as Martin Keamy in Lost, as Little John in Robin Hood, as Fred J. Dukes / The Blob in X-Men Origins: Wolverine, Gabriel in Legion, as Carlos in The Butterfly Effect, and as Jeeves Tremor in Smokin' Aces.
In 2012, Durand received a Best Supporting Actor Genie nomination for his execution of his role as Lenny Jackson in Nathan Morlando's Citizen Gangster. He is an accomplished dramatic actor and also a former comedian who has starred in a wide range of roles in an array of independent and major studio features. Durand's roles have varied from drama to comedies to action thrillers and science fiction.
Kevin Durand Career
Durand's first big movie breakthrough was when he was cast in Mystery, Alaska. Due to his muscular physique, distinctive facial features, and suave voice, Durand is frequently tapped for roles as a thuggish brute, a law enforcement officer or as a gangster.
His film credits on both the good and bad sides of law enforcement include playing Booth in Walking Tall, sidekick Red in Wild Hogs, Little John in Robin Hood, the psychotic neo-nazi Jeeves Tremor in Smokin' Aces, the title role in Otis E., Gabriel in Legion, and the hired thug Tucker in the remake of 3:10 to Yuma of 2007 with Russell Crowe and Christian Bale.
Kevin Durand X-Men Origins | Kevin Durand Game of Thrones
His recent successful films include X-Men Origins: Wolverine playing the comic book character Blob and the role of Ricky in Real Steel, both with Hugh Jackman. Durand palyed a cameo role in  the American fantasy drama television series created by David Benioff, Game of Thrones. In 2017, he also appeared alongside fellow cast members David Bradley, Max Charles, Corey Stoll, Ruda Gedmintas, and Richard Sammel in the EW studio.
Kevin Durand Ballers
In 2018, Durand played the role of Werner Thompson in the Stephen Levinson American comedy-drama television series, Ballers. The series stars a retired NFL player, Dwayne Johnson (The Rock) as Spencer Strasmore, who must navigate his new career after the NFL. Spencer has chosen and is determined to become the financial manager of other NFL players.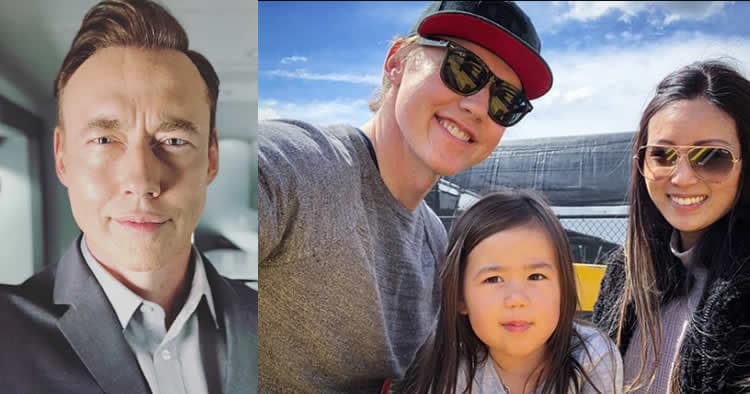 In 2012, he co-starred in Edwin Boyd: Citizen Gangster and David Cronenberg's Cosmopolis, the latter film alongside Robert Pattinson, Paul Giamatti, and Samantha Morton. Durand appeared alongside Andy García and Forest Whitaker in The Truth and took on video game role Barry Burton in the Resident Evil: Retribution which is the 5th installment of the Resident Evil movie franchise.
In 2013, Durand also made an appearance in the film The Mortal Instruments. He was a co-star in Noah  by Darren Aronofsky's and also in Atom Egoyan's two newest films, Devil's Knot and The Captive. Since 2014, he has starred as Vasiliy Fet in Guillermo del Toro's FX TV series The Strain. In 2015, he starred as Harbard the Wanderer in History Channel's original series Vikings. Durand has also acted in a number of Off-broadway stage productions, including originating the role of Injun Joe in The Adventures of Tom Sawyer.
Kevin Durand Other Roles
Durand has been a serial regular on many shows like Dark Angel as Joshua by James Cameron, as well as guest roles on CSI, CSI: Miami, ER, Agent Jay Swopes in the American remake of Touching Evil, Without a Trace, Dead Like Me among others. He also had recurred roles on the television show Stargate SG-1 as "Lord Zipacna" (based on the Mayan mythological figure Zipacna) and on Lost during seasons 4 and 6, in which he played for 12 episodes as Martin Keamy the antagonist.
Kevin Durand Vikings
Durand starred as Harbard the Wanderer in the 2015 historical drama television series Vikings. The series was created and written for the History channel by Michael Hirst and was filmed in Ireland premiering in Canada on March 3, 2013.
The plot follows a farmer, Ragnar, who becomes famous following successful raids to England. Ultimately, his fame and success sees him become a Scandinavian King, with the support of his family and fellow warriors.
Kevin Durand Age
Durand was born on January 14, 1974, in Thunder Bay, Ontario, Canada. In his youth, he was an ice hockey player and even contemplated becoming a rapper. Durand is 45 years old as of 2019.
Kevin Durand Family
Durand was born and raised by his parents Reina Durand (mother) and Serge Durand (father) in Thunder Bay, Ontario. He is of French-Canadian ancestry and heritage. Durand moved to Hollywood, California, USA, when he was 10. Information about his siblings, if any, is not recorded.
Kevin Durand Wife
Durand married his long-time girlfriend Sandra Cho on October 1, 2010. They have a daughter together Amélie Moon Durand, born on August 30, 2015.
Kevin Durand Height |Sandra Cho Height
Durand is a guy taller than the average man in stature. He stands at a towering height of 6 ft 6in (Approx. 1.98 meters). His wife is also a woman of above average height standing at 5 ft 6 in.
Kevin Durand Net Worth
Over the course of his illustrious career, Durand has no doubt cashed big from his lucrative acting contracts. Due to his gigantic frame and muscled physique, he mostly sells for roles as law enforcement or the gangster himself. Having appeared in many films and Tv series, Durand has accumulated a huge fortune and is estimated to be wirth an estimated $4 million.
Kevin Durand FAQs
How much is Kevin Durand worth?
Durand is estimated to have a net aworth of $4 million.
Who plays harbard in Vikings?
Kevin Durand.
How old is Kevin Durand?
Durand was born on January 14, 1974, in Thunder Bay, Ontario, Canada. He is 45 years old in 2019.
Is Kevin Durand in Game of Thrones?
He plays a cameo role.
Who is harbard?
Harbard (played by Durand)  is a Wanderer.
What ethnicity is Kevin Durand?
Durand is of French-Canadian descent.
Kevin Durand Vikings Mid-Season 5 Official Trailer
Kevin Durand Movies And Tv Shows
Kevin Durand Movies
1999, Austin Powers: The Spy Who Shagged Me, as Bazooka Marksman Joe
1999, Mystery, Alaska, as 'Tree' Lane
2002, K-9: P.I., as Agent Verner
2004, The Butterfly Effect, as Carlos
2004, Scooby-Doo 2: Monsters Unleashed, as Black Knight Ghost
2004, Walking Tall, as Booth
2006, Big Momma's House 2, as Oshima
2007, Smokin' Aces, as Jeeves Tremor
2007, Wild Hogs, as Red
2007, Throwing Stars, as Reed
2007, 3:10 to Yuma, as Tucker
2007, Stars, as Carl
2008, Greener Mountains, as Three-toe
2008, The Echo, as Walter
2008, Winged Creatures, Bagman
2009, X-Men Origins: Wolverine, as Frederick J. Dukes / The Blob
2009, Otis E., as Otis
2010, Legion, as Gabriel
2010, Robin Hood, as Little John
2011, I Am Number Four, as Mogadorian Commander
2011, Citizen Gangster, as Lenny Jackson
2011, Real Steel, as Ricky
2012, Cosmopolis, as Torval
2012, Resident Evil: Retribution, as Barry Burton
2012, A Dark Truth, as Tor
2013, Devil's Knot, as John Mark Byers
2013, Fruitvale Station, as Officer Caruso
2013, The Mortal Instruments: City of Bones, as Emil Pangborn
2014, Dark Was the Night, as Paul Shields
2014, Winter's Tale, as Cesar Tan
2014, Noah, as Rameel
2014, The Captive, as Mika
2014, Garm Wars: The Last Druid, as Skellig 58
2017, Tragedy Girls, as Lowell Orson Lehmann
2018, Take Point, as Markus
Kevin Durand TV Shows
1997, Exhibit A: Secrets of Forensic Science, as John Greer
1999, Beggars and Choosers, as Cliff
1999, Hard Time: Hostage Hotel, as Kenny, Flynn's henchman
2000, The Outer Limits, as Alan
2000, ER, as Mr. Mooney
2000, Stargate SG-1, as Lord Zipacna
2001, Dark Angel, as Joshua
2001, Andromeda, as VX
2002, Taken, as Homeless Bloke on Train
2003, Dead Like Me, as Chuck
2003, Tarzan, as Gregory Creal/Trevor Whedon
2003, Mob Princess, as Claudio
2004, The Goodbye Girl, as Earl
2004, Touching Evil, as Agent Jay Swopes
2005, The Collector, as The Devil/Bus Driver
2005, Andromeda, as Elysian
2005, as Threshold, as Crewman Sonntag
2005, CSI: Crime Scene Investigation, as Connor Daly
2006, Kyle XY, as Police Officer at Party
2006, The Dead Zone, as Cabot
2006, 12 Hours to Live, as John Carl Lowman
2006, Without a Trace, as Travis Holt
2007, CSI: Miami, as Mike Newberry
2007, Shark, as Rick Carris
2008, 2010, Lost , as Martin Keamy
2010, American Dad!, Uncredited
2012, Republic of Doyle, as Donnie Squires
2014–2017, The Strain, as Vasiliy Fet
2015–2016, Vikings, as The Wanderer/Harbard
2017, Trial & Error, as Rutger Hiss
2017-2018, Voltron: Legendary Defender, as King Zarkon/Commander Mar
2018, Ballers, as Werner Thompson
2019, Swamp Thing, as Jason Woodrue
Kevin Durand Instagram
Kevin Durand Twitter
https://twitter.com/Kevin_Durand
---
We endeavor to keep our content True, Accurate, Correct, Original and Up to Date.
If you believe that any information in this article is Incorrect, Incomplete, Plagiarised, violates your Copyright right or you want to propose an update, please send us an email to informationcradle@gmail.com indicating the proposed changes and the content URL. Provide as much information as you can and we promise to take corrective measures to the best of our abilities.
---