Kiiara Biography
Kiara Saulters professionally known as Kiiara is an American singer and songwriter. She is currently signed to Atlantic Records. Her single "Gold" peaked at number 13 on the Billboard Hot 100chart in 2015. She is also known for collaborating on Linkin Park's 2017 single "Heavy". Her other songs include "Open My Mouth", "Messy", "Whippin" and "Feels".
She studied at Wilmington High School where she played for the school's volleyball team. In 2013, she independently released an acoustic pop single called "Bring Me Back" under her real name. In June 2015, after signing a deal to Atlantic Records and changing to her stage name from Kiara Saulters to Kiiara, she released her debut single "Gold". The same year, "Gold" was chosen as the background music of a 15-second Apple Watch commercial titled "Style". The song was her first entry on the Billboard Hot 100, peaking at number 13. Her debut extended play (EP), low kii savage was released on March 22, 2016. The video for "Gold" quickly gained popularity, reaching five million views during mid-May 2016.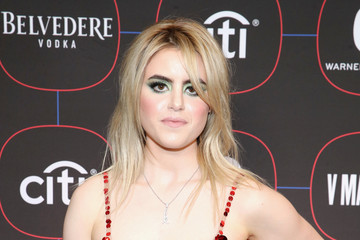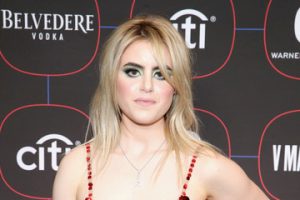 On September 15, 2016, she made her television debut, performing "Gold" on The Tonight Show with Jimmy Fallon. She was featured on Linkin Park's single, "Heavy", which was released digitally on February 16, 2017, and on the radio on February 21. Later she performed "Heavy" with Julia Michaels at the Linkin Park and Friends: Celebrate Life in Honor of Chester Bennington concert at the Hollywood Bowl which was held after the death of Linkin Park's vocalist Chester Bennington. In March 2018, she was featured in Cheat Codes' single "Put Me Back Together".
Kiiara Age/Early Life
She was born on May 24, 1995, in Wilmington, Illinois. Her birth is Gemini and as of 2019, she is 24 years old. She grew up in Wilmington, Illinois. Though recording her breakout EP, she also worked as a hardware store clerk. She started a studio internship to help familiarize herself with the music process and get practice recording.
Kiiara Nationality
She is an American citizen.
Kiiara Family
She is the daughter of Scott R. Saulters (father) and Jacqueline Ann Jackie Tulley (mother). She hasn't revealed any information about her siblings or hasn't shared any pictures with her family members on any social networking platform.
Kiiara Boyfriend
Information about the pop singer's dating life isn't available. However, it is said that she had an intense love affair in the past.
Kiiara Height and Weight
• Height – 5 ft 3 in (160 cm)
• Weight – 53 kg (117 Ibs)
• Hair color – Dark Brown
• Eye color – Dark Brown
Kiiara Net Worth
She has an estimated net worth of $4 million dollars.
Kiiara Facebook Page
Kiiara Twitter Page
Kiiara Instagram Page
Kiiara Discography
Extended plays
• Low Kii Savage
Singles
As lead artist
• "Bring Me Back" (as Kiara Saulters)
• "Gold"
• "Feels"
• "Hang Up the Phone"
• "Dope mang" (featuring Ashley All Day)
• "Whippin" (featuring Felix Snow)
• "Wishlist"
• "Messy"
• "Gloe"
• "Diamonds" (with Jauz)
• "1%"
• "L*** Is a Bad Word"
• "I Don't Wanna Be Friends"
• "How Can You Love Me"
• "Open My Mouth"
As featured artist
• "Heavy" (Linkin Park featuring Kiiara)
• "Complicated" (Dimitri Vegas & Like Mike and David Guetta featuring Kiiara)
• "Cross My Mind Pt. 2" (A R I Z O N A featuring Kiiara)
• "Darkside" (Ty Dolla $ign &Future featuring Kiiara)
• "Put Me Back Together" (Cheat Codes featuring Kiiara)
• "Be Somebody" (Steve Aoki and Nicky Romero featuring Kiiara)
• "Obsessed" (Ashley All Day featuring Kiiara)
• "Lonely Baby" (Hyphen Hyphen featuring Kiiara
Guest appearances
• "Chit Chat"
• "MAKIN MONEY"
• "In The Stars"