Kyle Dunnigan Bio
Kyle Dunnigan is an American actor, comedian, and writer, best known as an award-winning writer for Inside Amy Schumer, and for his role as Craig in Reno 911. He was born in the year 1971 in the United States and is also famous for Professor Blastoff podcast.
Some of the films that feature Kyle Dunnigan include Spanish Fly, Patriot Act: A Jeffrey Ross Home Movie,
Reno 911!: Miami, Trainwreck and Don't Worry, He Won't Get Far on Foot. In 2015, the actor was awarded 2015 MTV Movie Awards special material writer only. In addition, he was named  67th Primetime Creative Arts Emmy Awards Winner for Outstanding Original Music and Lyrics in 2015.
As an actor Kyle Dunnigan was a series regular on the television series Cedric the Entertainer Presents in 2003. In 2009 he starred on the TV series Howie Do It. Dunnigan starred as Craig Pullin on the series Reno 911! from 2003 to 2009. Dunnigan was a member of the Groundlings Sunday Company and dated Sarah Silverman from 2011 to 2013. He is also known for being the best voice impersonator of President Donald Trump, and such videos are available on Youtube, including parody videos of Trump, Kardashians & a lot of other celebrities.
Age
Considering that Kyle Dunnigan was born in the year 1971, she is around 47 or 48 years old. However, other sources like Married Biography state that the actor celebrates his birthday every  25th of May.
Net Worth
Kyle Dunnigan is a popular social media celebrity on YouTube. His main source of income is from comedy, acting, and writing. According to Celebrity Net Worth, he has a net worth of $2 million as of 2019.
Kyle Dunnigan Sarah Silverman
Silverman was born Sarah Kate Silverman on  December 1, 1970. She is an American stand-up comedian, actress, singer, producer, and writer. Her comedy addresses social taboos and controversial topics, such as racism, sexism, politics, and religion. Sarah Silverman occasionally has her comic character endorse such topics in a satirical or dry humor fashion. For her work on television, the actress has won two Primetime Emmy Awards.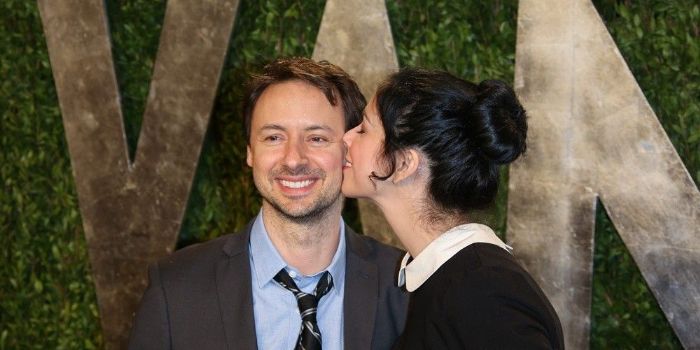 Since 2017, Silverman has hosted the Hulu web television late-night talk show, I Love You, America with Sarah Silverman. In an interview, she stated she did not want to get married until same-sex couples were able to. Silverman has never been married, but she definitely looked like a woman in love as she openly cuddled with Kyle Dunnigan during a long lunch in Beverly Hills.
The duo dated for only 1 year and 3 months from 2011 to 2013. Kyle Dunnigan used to write for his ex-girlfriend's show known as The Sarah Show. However, he stopped writing citing his struggle with the panic attacks he was experiencing. The reason for their breakup is not yet disclosed, but the duo have no grudges towards each other and they live as just friends.
Twitter
To connect with and contact Kyle Dunnigan on Twitter, check him out under the handle @kyledunnigan. He has amassed 63.5K followers with over 1,406 tweets. See the tweets below from his account.
Face Swap
The comedian Kyle Dunnigan does the best stuff around with face swap. He does funny parody videos of Trump, Kardashians & a lot of other celebrities. In an interview, Dunnigan stated that "there's an app you can download and there's one for the Trump. I was doing Trump at first and I don't look anything like him so this was like a way to do character impersonation."
Kyle Dunnigan Instagram
The actor is active on Social media like Instagram, where he has gathered 530k followers with only 544 posts. He can be found on the platform @kyledunnigan1. See the post below from his account page.
Kyle Dunnigan Joe Rogan
Joe Rogan, born Joseph James Rogan, is an American stand-up comedian, mixed martial arts color commentator, podcast host, businessman and former television host and actor. He was born on August 11, 1967. Kyle Dunnigan has made appearances on the popular Joe Rogan Experience Podcast. To listen to the actor-comedian, simply head here.