Laura San Giacomo Biography
Laura San Giacomo is an American actress. She is best known for playing the role Cynthia in the film Sex, Lies, and Videotape (1989), Kit De Luca in the film Pretty Woman (1990), and Maya Gallo on the NBC sitcom Just Shoot Me! (1997–2003). '
Laura is a BAFTA Award and two-time Golden Globe Award nominee, she also played the regular role of Rhetta Rodriguez on the TNT drama Saving Grace from 2007 to 2010, and the recurring role of Dr. Grace Confalone on the CBS drama NCIS from 2016 to 2018.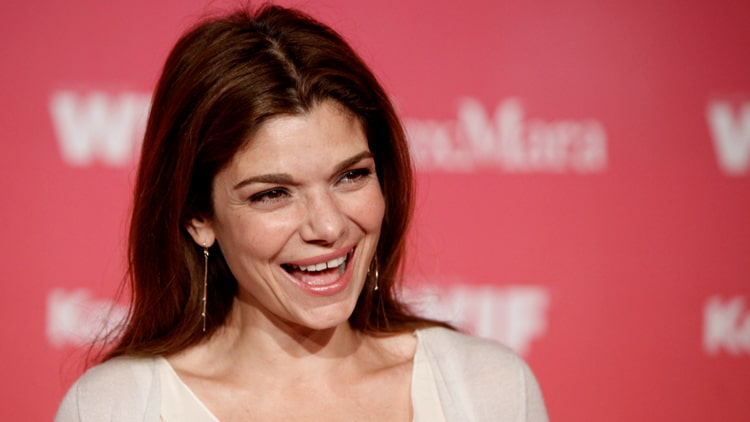 Laura San Giacomo Age
San Giacomo was born on November 14, 1962, in West Orange, New Jersey, U.S. She is 56 years old as of 2018.
Laura San Giacomo Family
San Giacomo was born in West Orange, New Jersey. She's a daughter of MaryJo and John San Giacomo, a paper mill owner.
Laura San Giacomo Husband / Dating
San Giacomo has been married twice. At first, she was married to actor Cameron Dye from 1990 to 1998. In November 1995 they had a son named Mason Dye. In 2000 she married actor Matt Adler. Still together.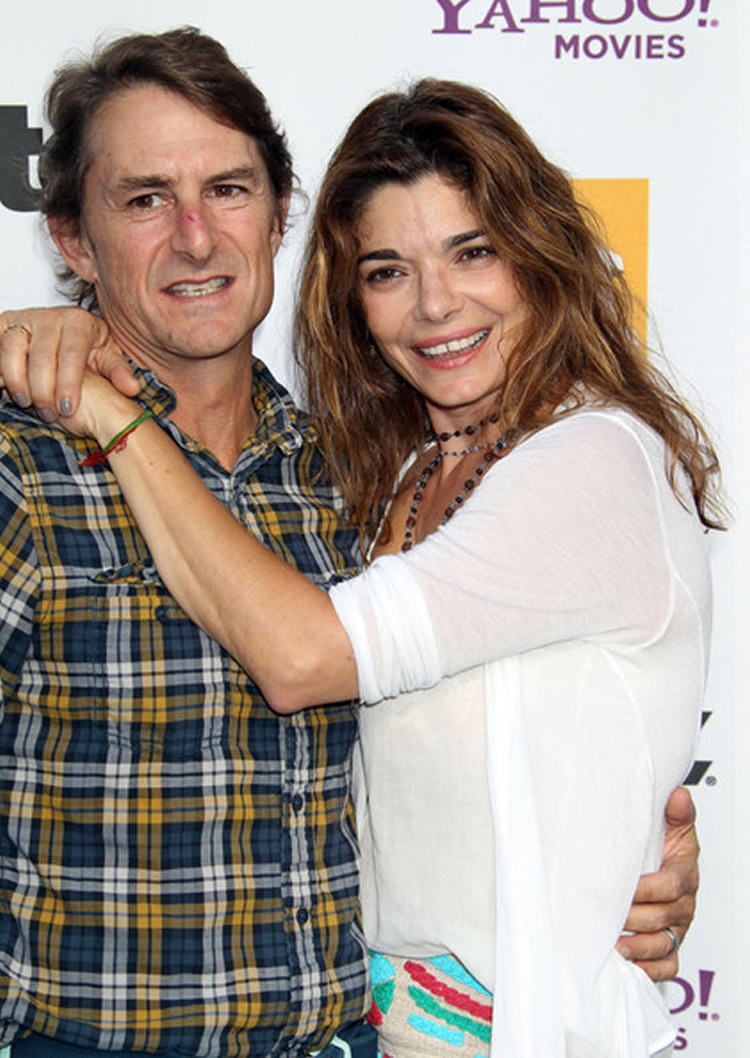 Laura San Giacomo Child
Her son's name is Mason Dye, with whom she had with her Ex husband actor Cameron Dye in November 19, 1995.
Laura San Giacomo Height
San Giacomo's height is 1.57m.
Laura San Giacomo Career
San Giacomo's first television appearance was in four episodes on three television series in 1987. Two recognizable appearances were in Crime Story in 1988 for the episode "Protected Witness" (Season 2 / Episode 13) as Theresa Farantino, and in Miami Vice in 1989 for the episode, "Leap of Faith" (Season 5, Episode 19) as Tania Lewis. The Miami Vice episode had also featured a guest appearance by her future husband, actor Cameron Dye, one year before their marriage. previously, she was featured on the daytime soap opera All My Children as Louisa Sanchez, the Latina common-law wife of Mitch Beck (Brian Fitzpatrick) whose presence threatened to thwart his relationship with Hillary Martin (Carmen Thomas).
In 1989, San Giacomo first drew international attention in Steven Soderbergh's Sex, Lies, and Videotape, which also marked her film appearance as a credited actor in the 1988 movie Miles from Home but her role as "Sandy" was not credited. Her performance in the film was nominated for a Golden Globe, and she received a Los Angeles Film Critics Association New Generation Award. The film was honored by the Cannes Film Festival's prestigious Grand Prize, the Palme d'Or.
In 1990, she had a supporting role as Julia Roberts' character's wisecracking friend Kit De Luca in Pretty Woman. The blockbuster film ended up generating $178 million at the box office.
San Giacomo has also appeared films such as Miles from Home (1988), Quigley Down Under (1990), Vital Signs (1990), Under Suspicion (1991), Once Around (1991), Where the Day Takes You (1992), Nina Takes a Lover (1994), and Suicide Kings (1997). She has also appeared as Nadine Cross in the Stephen King TV miniseries The Stand opposite Rob Lowe, which landed them on the cover of the May 7–13, 1994 issue of TV Guide. She proceeded to do films, and as 1999 ended, she did the film Eat Your Heart Out. In 2001, San Giacomo landed the starring role in the Jenifer Estess bio-pic Jenifer, which aired on CBS in October of that year. She also did voice work for the animated series Gargoyles (as the character of Fox).
From 1997 to 2003, San Giacomo shifted to television in the role of hot-tempered, sassy journalist Maya Gallo in the situation comedy Just Shoot Me!. Her role was relatively based on an unproduced idea that executive producer Steven Levitan once had in mind for actress Janeane Garofalo when he was a writer for The Larry Sanders Show. San Giacomo was originally cast in the starring role since the series was meant to center on her character; however, the show soon adopted an ensemble style. Despite the shift in focus, she remained an integral part of the show and with top billing. She and the four other main cast members appeared in the whole series of 148 episodes, which lasted until 2003.
San Giacomo's performance during the second season (1997–1998) earned her a Golden Globe nomination in 1998 for Best Actress in a Television Comedy or Musical; the award went to Ally McBeal's Calista Flockhart.
In 2003, after NBC cancelled Just Shoot Me!, San Giacomo appeared sporadically on television and in films. She made guest appearances on several television series, including the short-lived CBS crime drama The Handler in 2003 and HBO's Unscripted in 2005. She also narrated the true crime series Snapped: Killer Couples on Oxygen. San Giacomo also appeared in the 2005 films Checking Out and Havoc, as well as the 2006 film Conquistadora. San Giacomo was to have made her return to television on The WB's new drama Related in 2005, but the character was recast due to creative differences. Kiele Sanchez took her place as "Anne Sorelli" on the show. San Giacomo also made few public appearances; she made her debut in nearly a year on October 19, 2005, at the 15th Annual Environmental Media Awards. She also premiered two times at the Crystal and Lucy Awards on 6 June 2006 and at the 3rd Annual Alfred Mann Foundation Innovation and Inspiration Gala on 9 September 2006.
San Giacomo returned to network television with three guest appearances on the third season of Veronica Mars in 2006. She reunited with her former love interest from Just Shoot Me!, Enrico Colantoni, playing Harmony Chase. Both Colantoni and San Giacomo enjoyed their reunion so much that they influenced their roles to appear together in further episodes.
In September 2006, San Giacomo secured her first starring role on a television program after Just Shoot Me!, when she reunited with a former peer and co-starred opposite fellow Carnegie-Mellon alum Holly Hunter in TNT's drama series Saving Grace. She played Grace's best friend Rhetta Rodriguez.
In June 2010, San Giacomo guest starred in the episode "Death Becomes Her" on the USA networks In Plain Sight. She played as a woman from an organized crime family with a terminal illness. In December 2011, San Giacomo appeared on the episode "Beards" on Hot in Cleveland, as Caroline, Melanie's estranged sister.
Laura San Giacomo Net Worth
Her net worth is estimated to around 6 million dollars.
Laura San Giacomo Tv Shows
Year
Title
Role
1987
Spenser: For Hire
Sharon
1988
Crime Story
Theresa Farantino
1989
The Equalizer
Trudy Collins
Miami Vice
Tania Louis
1993
For Their Own Good
Jo Mandell
1994
The Stand
Nadine Cross
1995
Fallen Angels
Peggy
1996
The Right to Remain Silent
Nicole Savita
2001
Sister Mary Explains It All
Angela DiMarco
Jenifer
Jenifer Estess
2003
The Electric Piper
Mrs. Robinson (voice)
1997–2003
Just Shoot Me!
Maya Gallo
2003
The Handler
Karen
2006
Related
Ann Sorelli
Veronica Mars
Harmony Chase
2007–2010
Saving Grace
Rhetta Rodriguez
2010
In Plain Sight
Mia Cusato
The Defenders
Judge Anna Desanti
Medium
Susannah Collings
2011
Hot in Cleveland
Caroline
2012
Talhotblond
Carol
2013
The Mentalist
Miriam Gottlieb
2016–present
NCIS
Dr. Grace Confalone
2017–present
Animal Kingdom
Morgan Wilson
2018
Grey's Anatomy
Marjorie Kersey
Laura San Giacomo Movies
Movie
Year
Title
Role
1988
Miles from Home
Sandy
1989
Sex, Lies, and Videotape
Cynthia Patrice Bishop
1990
Pretty Woman
Kit De Luca
Vital Signs
Lauren Rose
Quigley Down Under
Crazy Cora
1991
Once Around
Jan Bella
Under Suspicion
Angeline
1992
Where the Day Takes You
The Interviewer
1994
Nina Takes a Lover
Nina
1995
Stuart Saves His Family
Julia
1997
The Apocalypse
Goad
Suicide Kings
Lydia
1998
Gargoyles: Brothers Betrayed
Fox
With Friends Like These..
Joanne Hersh
1999
Eat Your Heart Out
Jacqueline Fosburg
2003
A House on a Hill
Gaby
2005
Checking Out
Flo Applebaum
Havoc
Joanna Lang
2011
Few Options
Bus Ticket Agent
2012
Least Among Saints
Jolene
2015
The Meddler
TV Mom
2019
Honey Boy
Laura San Giacomo Bra Size
34DD
---
We endeavor to keep our content True, Accurate, Correct, Original and Up to Date.
If you believe that any information in this article is Incorrect, Incomplete, Plagiarised, violates your Copyright right or you want to propose an update, please send us an email to informationcradle@gmail.com indicating the proposed changes and the content URL. Provide as much information as you can and we promise to take corrective measures to the best of our abilities.
---