Leland Chapman Biography
Leland Chapman (Full name: Leland BlaneChapman)  is an American television personality, bounty hunter, business owner and bail bondman who has gained fame for being part of the A&E Network reality television program' Dog the Bounty Hunter,' which revolves around his father's private and professional life, Duane Chapman, Sr. He also appeared in the country music television documentary' Dog and Beth: On the Hunt.' A native Texan, Leland moved to Colorado when he was a teenager.
He developed an interest in boxing and mixed martial arts at the age of 17 and began training in both sports. He began his professional career as a bail bondman at his father's company, Da Kine Bail Bonds. In 2003, after catching convicted rapist Andrew Luster, Leland, along with his father and Tim Chapman, drew public attention when they were imprisoned in Mexico. The charges were finally dropped.
Other Personalities: Judith Chapman
'Dog the Bounty Hunter' started airing in 2004. He left the show in 2012. In 2013, he met his father and his wife Beth for their new show 'Dog and Beth: On the Hunt.' Since its cancelation in 2015, Leland has moved with his wife to Alabama.
Leland Chapman Age
Leland was born on December 14, 1976, in Groom, Texas, USA. She is 42 Years old as of 2018.
Leland Chapman Family| Siblings and Early Life
Leland is a daughter to Duane Chapman Sr., also known as Dog the Bounty Hunter, and his first wife, La Fonda Sue Darnall (née Honeycutt). He has an older brother named Duane Lee Chapman, II. He also has ten half-siblings through his father, including Lyssa Rae Chapman and Wesley, and at least two half-siblings through his mother.
Both Leland and Duane II were troubling children. Leland left his home when he was a teenager, became a gang member and often did not go to school. His mother eventually got tired of his antics and enrolled him in foster care. He was admitted to a boys-care home at the age of 13. At this time, Duane Sr. walked back into the lives of his sons and took custody of both of them. Leland spent the rest of his adolescence with his father in Colorado Springs, Colorado.
When he was 17 years old, he took up both boxing and mixed martial arts, practicing with a friend named Sonny Westbrook, who would later appear in multiple episodes of 'Dog the Bounty Hunter.'
Leland Chapman Wife
Leland was married twice. His first wife was Maui Chapman, with whom he was married from 1995 to 2005. They've got two sons together: Dakota born March 24, 1995, and Cobie December 7, 2000. He had a daughter named Leiah Breanna with US military officer Lynette Yi in 2010. He exchanged wedding vows with Jamie Pilar Chapman in 2016. They are currently living in Alabama.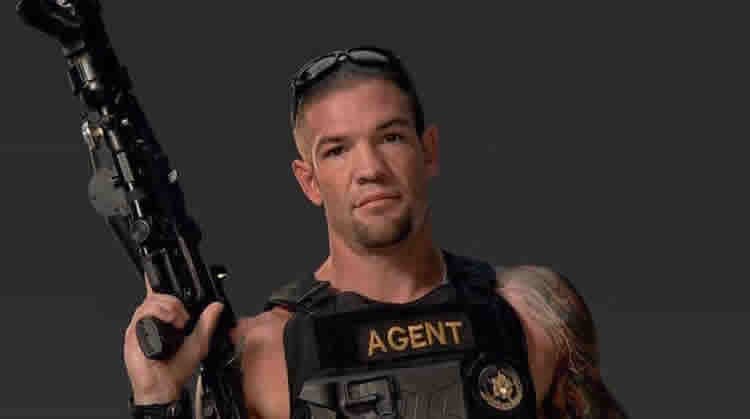 Leland Chapman Net Worth
Leland Chapman Net Worth: Leland Chapman is an American bounty hunter, bail bondman and TV personality with a net worth of $2 million. Born in Groom, Texas, in 1976, Leland Chapman is Duane Chapman's son, better known as Dog the Bounty Hunter, and his first wife.
Leland Chapman Career
Leland Chapman began his career as a bounty hunter and bail bondman at his father's Da Kine Bail Bonds. He was the most trusted subordinate of his father. Other family members who worked for the company at the time were Beth, his stepmother, and Lyssa, his half-sister.
In 2003, Leland accompanied his father and associate Tim Chapman to Mexico to arrest convicted rapist Andrew Luster, who had left the United States during his trial for drugging and raping multiple women and was found guilty in absentia on 86 counts. They've been successful. However, they were apprehended by the Mexican police on their journey back to the US.
Their initial bail request was rejected, but when Beth raised public awareness of her family through the media, the Mexican authorities decided to allow it. Following their lawyer's suggestion, the three Chapmans left Mexico for the US, becoming bail jumpers themselves.
Luster was returned to California where he was sentenced to 125 years in prison. However, as bounty hunting is not legal in Mexico, the authorities of the country brought charges of "deprivation of liberty" against the three Chapmans. The U.S. federal marshals subsequently apprehended them in Honolulu, Hawaii. The cases against them were dropped after receiving significant media coverage.
The reality TV show featuring the Chapman family, 'Dog the Bounty Hunter,' premiered on A&E Network on August 31, 2004, and aired eight seasons before its cancelation in May 2012. The last episode was aired on June 23, 2012. After a disagreement with Duane Sr and Beth, both Leland and his brother Duane II left the show in 2012.
He apparently patched things up with his father and his current wife when they started staring together in 'Dog and Beth: On the Hunt,' a spinoff of 'Dog the Bounty Hunter.' That show aired from April 21, 2013, until August 22, 2015, before it was canceled.
Leland and his brothers, Duane II, and Wesley Chapman set up a company called Chapbros Media, which released an application for the iPhone, iPod Touch and website talent contest called "Show Off." Office and tractor design ideas are currently being sold through the website.
Whether Leland is still affiliated with it is not known. He has headed his own bail bond business Kama'aina Bail Bonds on Hawaii's Big Island as well as the company of his father in Oahu. He also ran Bounty Hunter Tactical Supply Co. at one point. He is still active as a bail agent even after moving to Alabama.
Leland Chapman Height
Leland is a muscular guy with a height of 5 ft 6 inches and weighs 68 kg. His eye color is brown, and hair color is brown as well. Leland also has several tattoos on his body and in both hands. Furthermore, there is no information regarding other body measurements.
Leland Chapman Wedding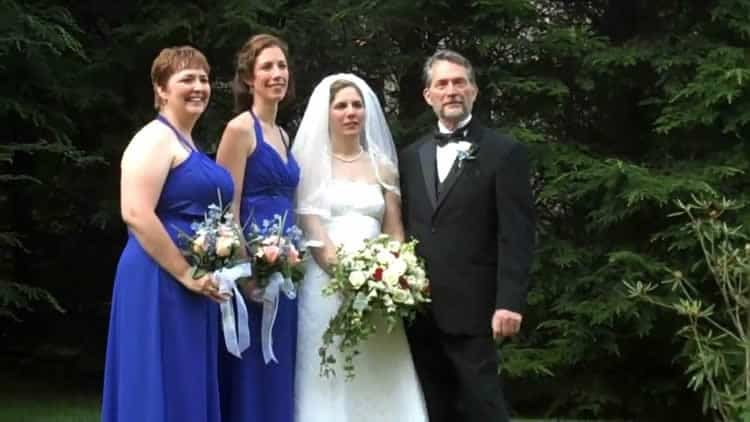 Leland Chapman Facebook
Leland Chapman Twitter
https://twitter.com/lelandbchapman/
Leland Chapman Instagram
Leland Chapman Interview