Linda Ronstadt Biography
Linda Ronstadt was born as Linda Maria Ronstadt is an American popular music and country music singer. She was born on July 15, 1946, in Tucson, Arizona, to Gilbert Ronstadt and Ruth Mary Ronstadt.
Ronstadt's early family life was filled with music and tradition, which influenced the stylistic and musical choices she later made in her career. Growing up, she listened to many types of music, including Mexican music, which was sung by her entire family and was a staple in her childhood.
She began her career in the mid-1960s with the folk-rock group the Stone Poneys. After the break-up of the Stone Poneys, Linda entered the country music field. In 1969, with the release of Hand Sown… Home Grown, Linda became the first female singer to release an alt-country album. In 1971, she put together the band that would become America's biggest selling band, the Eagles.
Linda achieved her greatest commercial success in the mid-1970s when she became the first female rock superstar and the top-selling female vocalist for that decade. During this period, she became widely known as The Queen of Rock and The Queen of Country Rock. Achieving superstardom during the '70s, Linda went on to sell an even greater number of albums in the '80s than she did in the '70s.
Her long string of platinum albums continued throughout the '80s with several varied projects. These included three albums of standards with the Nelson Riddle Orchestra, an album of mariachi standards, and a trio project with Dolly Parton and Emmylou Harris. She ended the decade with a return to popular music featuring her duets with Aaron Neville.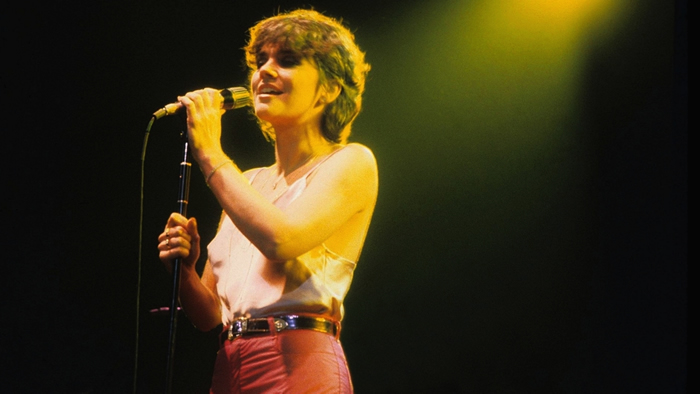 Ronstadt has collaborated with artists in diverse genres, including Bette Midler, Billy Eckstine, Frank Zappa, Rosemary Clooney, Flaco Jiménez, Philip Glass, Warren Zevon, Emmylou Harris, Gram Parsons, Dolly Parton, Neil Young, Johnny Cash, and Nelson Riddle.
She has earned 11 Grammy Awards, three American Music Awards, two Academy of Country Music awards, an Emmy Award, and an ALMA Award, and many of her albums have been certified gold, platinum or multi-platinum in the United States and internationally.
She has also earned nominations for a Tony Award and a Golden Globe award. She was inducted into the Rock and Roll Hall of Fame in April 2014. On July 28, 2014, she was awarded the National Medal of Arts and Humanities.
After completing her last live concert in late 2009, Ronstadt retired in 2011. She was diagnosed with Parkinson's disease in December 2012, which left her unable to sing.
Linda Ronstadt Age
She was born on July 15, 1946.
Linda Ronstadt Husband
Ronstadt has never married. However, in the mid-1970s, she was in a relationship with then-Governor of California Jerry Brown, a Democratic presidential candidate. In 1983, she dated comedian Jim Carrey for 8 months. In the mid-1980s, Ronstadt was engaged to Star Wars director George Lucas.
Linda Ronstadt Children-Kids
In December 1990, she adopted an infant daughter, Mary Clementine. In 1994, she adopted a baby boy, Carlos Ronstadt.
Linda Ronstadt Net Worth
She has an estimated worth of $40 million.
Linda Ronstadt Death
she is still alive though she is still living with debilitating disease diagnosis.
Linda Ronstadt Health
Struck down with Parkinson's eight months ago, the 11-time Grammy-winner has opened up about the life-changing diagnosis that has ended her career.
Linda Ronstadt Spanish Songs
Por un Amor
Los Laureles
Hay Unos Ojos
La Cigarra
Tú Solo Tú
Y Andale
Rogaciano el Huapanguero
La Charreada
Dos Arbolitos
Corrido de Cananea
La Barca de Guaymas
La Calandria
Linda Ronstadt Duets
Duets is a compilation album by Linda Ronstadt. It was released on the Rhino Records label in April 2014, a few days before Ronstadt's induction into the Rock & Roll Hall of Fame.
The album peaked at number 32 on the Billboard album chart – Ronstadt's highest charting album in 24 years. The songs on the album were all previously released with the exception of "Pretty Bird". In his review for AllMusic critic, Stephen Thomas Erlewine states that "generally, this Duets emphasizes the sweeter, softer, and slower side of Ronstadt, a move that makes for pleasant listening"
Adieu False Heart (with Ann Savoy)
I Can't Get Over You (with Ann Savoy)
Walk Away Renee (with Ann Savoy)
The New Partner Waltz (with Carl Jackson)
I Never Will Marry (with Dolly Parton)
Pretty Bird (with Laurie Lewis)
I Can't Help It (If I'm Still In Love With You) [with Emmylou Harris]
Hasten Down the Wind (with Don Henley)
Prisoner In Disguise (with John David Souther)
I Think It's Gonna Work Out Fine (with James Taylor)
Don't Know Much (with Aaron Neville)
All My Life (with Aaron Neville)
Somewhere Out There (with James Ingram)
Sisters (with Bette Midler)
Moonlight In Vermont (with Linda Ronstadt)
Frank Sinatra
Linda Ronstadt Albums
Hand Sown … Home Grown – 1969
Silk Purse – 1970
Linda Ronstadt – 1972
Don't Cry Now – 1973
Heart Like a Wheel – 1974
Prisoner in Disguise – 1975
Hasten Down the Wind – 1976
Simple Dreams – 1977
Living in the USA – 1978
Mad Love – 1980
Get Closer – 1982
What's New – 1983
Lush Life – 1984
For Sentimental Reasons – 1986
Canciones de Mi Padre – 1987
Cry Like a Rainstorm, Howl Like the Wind – 1989
Mas Canciones – 1991
Frenesí – 1992
Winter Light – 1993
Feels Like Home – 1995
Dedicated to the One I Love – 1996
We Ran – 1998
A Merry Little Christmas – 2000
Hummin' to Myself – 2004
Linda Ronstadt Songs
Blue Bayou
You're No Good
Don't Know Much
When Will I Be Loved
Long Long Time
Poor Poor Pitiful Me
Somewhere Out There
It's So Easy
Tracks of My Tears
Just One Look
Ooo Baby Baby
Tumbling Dice
I Can't Let Go
Love Is a Rose
That'll Be the Day
Hurt So Bad
All My Life
Heat Wave
Goodbye My Friend
Back in the U.S.A.
3 How Do I Make You
Silver Threads and Golden Needles
It Doesn't Matter Anymore
The Sweetest Gift
Desperado
I Love You For Sentimental Reasons
I Can't Help It
I Never Will Marry
Love Has No Pride
Someone to Lay Down Beside Me
I Knew You When
Y Andale
Linda Ronstadt DesperadoLinda Ronstadt Hot Photos
Linda Ronstadt Carmelita
Lyrics
I hear mariachi static on my radio
And the tubes they glow in the dark
And I'm there with you in Ensenada
And I'm here in Echo Park
Carmelita, hold me tighter
I think I'm sinking down
And I'm all strung out on heroin
On the outskirts of town
Well I pawned my Smith and Wesson
And I went to meet my man
He hangs out down on Alvarado Street
At the Pioneer Chicken stand
Carmelita, hold me tighter
I think I'm sinking down
And I'm all strung out on heroin
On the outskirts of town
Well I'm sittin' here playing solitaire
With my pearl handled deck
The county won't give me no more methadone
And they cut off your welfare check
Carmelita, hold me tighter
I think I'm sinking down
And I'm all strung out on heroin
On the outskirts of town
Carmelita, hold me tighter
I think I'm sinking down
And I'm all strung out on heroin
On the outskirts of town
Official Website
https://www.ronstadt-linda.com/
---
We endeavor to keep our content True, Accurate, Correct, Original and Up to Date.
If you believe that any information in this article is Incorrect, Incomplete, Plagiarised, violates your Copyright right or you want to propose an update, please send us an email to informationcradle@gmail.com indicating the proposed changes and the content URL. Provide as much information as you can and we promise to take collective measures to the best of our abilities.
---