Lorraine Nicholson ( Lorraine Broussard Nicholson)Biography
Lorraine Broussard Nicholson is an American actress. She is best known for being the daughter of a famous actor, Jack Nicholson, who played Jack Torrance in 'The Shining (1980)' and Joker in 'Batman (1989). She is also popular for her role in the biographical film 'Soul Surfer' as Alana Blanchard, the best friend of Bethany Hamilton, who lost an arm in a shark attack but still managed to surf later on.
Lorraine Nicholson Age
Lorraine Broussard Nicholson was born on April 16, 1990, in Los Angele, California, United States. She was named after her father's aunt. she is 28 years old as of the year 2018. She will celebrate her 29th birthday this month in five days coming.
Lorraine Nicholson Image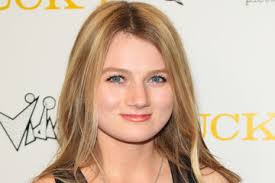 Lorraine  Nicholson family
She is the daughter of famous actor, filmmaker and Academy winner,  Jack Nicholson(father) and Rebecca Broussard (mother) who is also an actress and a model. She has a younger brother named Raymond and three half-siblings, Jennifer Nicholson, Honey Hollman and C.aleb James Goddard.
Lorraine Nicholson Boyfriend
Lorraine has kept her personal life discreet from her professional life. Hence, there is no information about any previous relationship or any news about her latest boyfriend, or whom she hangs out with.
Lorraine Nicholson Education
She attended Brentwood School in Brentwood, California. She graduated from Brown University in May 2012 with a degree in Literary Arts. She has a passion for acting and wishes to write and direct her won projects in the future. In 2017, she was accepted into the AFI Directing Workshop for Women, a mentorship and education program geared towards female filmmaking.
Lorraine Nicholson  Career
Lorraine started her career at the age of 13 years in 2003 with the film 'Something's Gotta Give. Though she had a small role in the film it did leave an impression on the casting directors. In 2004, she enacted the role of Princess Lorraine in the romantic comedy film titled 'The Princess Diaries 2: Royal Engagement' which starred Anne Hathaway and Julie Andrews. At the age of 14, she acted in Adam Sandler's 2006 film titled 'Click' as Samantha Newman, the teenage daughter to Sandler's character as Michael.
She also appeared as a voice actor 'Katie' in the animated feature film titled 'Fly Me to the Moon' in 2008. In  2009 she appeared in a supporting role in the film 'World's Greatest Dad' in the role of Heather costarring late Robin Williams.
She enacted the role of Vanessa in the 2012 film 'The Cottage', and next in 2014 she acted in the drama romance short film 'The Pimp and the Rose'.She also appeared on screen as Kira Whittal in the crime drama thriller titled 'Hacker' in 2015 and as Sam in the thriller 'Room 105' in 2016. In the same year, she played the role of an expert hacker in the film 'Anonymous'.
She is most admired and appreciated for her role in a real-life story movie 'Soul Surfer' of 2011.  For this challenging role, she had to do a short course in surfing. She also wrote, directed and produced a drama titled 'The Instant Message' in the same year
Lorraine Nicholson Twitter
Lorraine Nicholson Instagram
Lorraine Nicholson Youtube
Lorraine Nicholson