Lovely Mimi Biography
Vietnamese native Lovely Mimi is the online alias of Vietnamese-American nail salon owner, reality TV star, singer and social media sensation. She is best known for appearing on the VH1 reality TV series 'Love & Hip Hop: Atlanta' in 2017. Mimi is one of the leading nail artists of the country and is often fondly referred to as the 'nail architect' by her fans.
She is also an Instagram star with 2.4 million followers who rose to fame for sharing videos of her imitating stereotypical accents of the Vietnamese nail artist, the African-American customer, the angry driver, and more. In September 2016, she released a hip-hop song titled 'We Don't Care' in collaboration with the English boy band 5ive.
It was reported in early 2018 that she would appear on the third season of the BET HER series 'From the Bottom Up' alongside author Angela Stanton, with whom she was co-writing her memoir, 'My Lovely Life: The Good, the Bad and the Ugly'.
Lovely Mimi Education
As of her education, Lovely is a high school drop out.
Lovely Mimi Rise to Stardom
Mimi, who "was never in high school or even middle school", did not get enough education to look for good jobs, and as an Asian, found nail work to be the best option available. She bought a nail salon in Capitol Heights, Maryland, and named it 'Luong's Lovely Nails'.
In an attempt to increase publicity of her salon, she decided to join Instagram and began posting images and videos from her salon on the account 'mimilovelynails'. Mimi also followed many girls to entice them to come to her shop. While that account saw moderate success, she later created another account, 'itslovelymimi'.
Lovely began sharing everyday makeup and nail tutorials on Instagram. One of her videos, 'But Why Mimi', went viral on social media with celebrities like Da Brat and Snoop Dogg sharing it with their followers. It instantly gave her a huge fan following on various social media platforms, especially on Instagram.
Subsequently, fans began to post compilations of her videos and write blog posts about her. One particular blog called her the "ratchet Asian girl" which, while can seem insulting to some, was not something Mimi was bothered about as she was used to making jokes about stereotypes.
In fact, she caught the attention of 'Love & Hip Hop: Atlanta' producers for being "ratchet" because the show wanted to emphasize that side of her character. To be part of the show, she relocated to Atlanta and purchased a shop in College Park on Old National Highway.
It came with an all-African-American workforce, and named it 'UltraViolet Nail Lounge'. Since being first introduced on the fourth episode of the sixth season of the show, aired on March 27, 2017. She has already made a name for herself thanks to her unique style and sense of humor.
Lovely Mimi Age
Mimi was born on August 20, 1990, in Vietnam. She is 29 years old as of 2019. Her real name is Myha Thi Luong.
Zodiac Sign
Moreover, She is a Leo and was born in the Year of the Horse.
Lovely Mimi Family
Parents
Her early childhood was spent in a refugee camp in the Philippines until her parents escaped to the United States and settled in Silver Spring, Maryland in 1993. Growing up with poor, old-school parents, she didn't know about the latest cool trends and was often made fun of by other kids for her appearance.
By the time she was a teenager she rebelled against her parents, began drinking, and often ran away and got into trouble. Throughout her teenage years, she spent more time in group homes and juvenile detention centers than in school. The information regarding her parents and family members has not been disclosed as of now.
Lovely Mimi Husband/Children
Husband Age
Mimi hitched her longtime boyfriend, Remy in the year 2010. The power couple has been riding together for very long and still shares the same lively bond with each other. He is her manager as well, and can often be seen in the background in her videos. Recently, on the occasion of Remy's 29th birthday in 2017, Lovely wished him, uploading a cute picture of them on Instagram. He is 31 years old.
Kids
Yes, Mimi and Remy are the parents of two beautiful souls, son, Jay Skinner and daughter, Juice Skinner. The couple has two children, a daughter named Juice and a son named Jayy. The kids also have Instagram accounts, 'juicenjayy', run by their parents. The family has a dog named Jefe.
Lovely Mimi Body Measurements
Height: ft in'(Meters or cm): Not available
Weight: Pounds(lbs): Not available
Shoe Size: Not available
Body Shape: Not available
Hair Colour: Not available
Lovely Mimi Arrested
Mimi was arrested in North Carolina and charged with felony drug possession earlier this month after an incident at a local casino. Mimi had been quiet about her most recent arrest, but she addressed it at length in a new YouTube video posted on Monday.
To get you caught up to speed, Mimi was booked in Cherokee County, North Carolina at 1:24 AM on June 6. The initial report stated that Mimi "allegedly dropped an unknown amount of ecstasy on the floor of Harrah's Cherokee Valley River Casino, according to Cherokee tribal police."
Mimi was officially charged with felony possession of a schedule 1 controlled substance. The charge is a Class I felony in North Carolina, which is punishable by 3-12 months in prison if convicted. Mimi continues. "My bail is $1,000," Mimi adds that they searched her and her friend, but found nothing incriminating on their persons.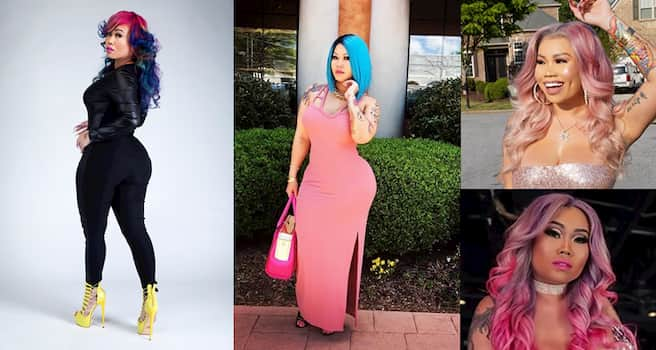 Hip Hop: Atlanta
While Lovely Mimi realized the potential for making her own brand and gain publicity for her business through her appearance on 'Love & Hip Hop: Atlanta', she was initially hesitant about joining the reality TV show. She hardly watched the show on television before, but by checking on social media.
Mimi was well aware of how intensely dramatic the show was. Married with two kids. She was unwilling to jump into the craziness of the reality television industry as it would have portrayed her in a bad light. However, she ultimately gave in to the lure of becoming a celebrity. Because it would help her get more gigs while hosting parties, which she was already doing. During the show, she lived a double life: that of the messy and loud instigator.
Lovely Mimi Net Worth
Her fortune is valued at $100,000. Moreover,  She makes her money from her nail business and roles in television shows.
Lovely Mimi Husband Divorce
Love & Hip Hop star Lovely Mimi is divorcing her husband of 10 years, Remy — and the reality star claims that her husband was a cheater, a thief, and an abuser. Lovely posted a video yesterday on Instagram Live where she announced that she's divorcing Remy. Then she went into detail – claiming that Remy was cheating, abusive and stealing money from their businesses.
In the video, Mimi also told fans that she felt Remy never really cared about her and allowed his family to take advantage of her. And get this.  Mimi claims that when she went to file for divorce and discovered their marriage certificate had never been filed. According to the video, Mimi depicts Remy as a 'janky' businessman who disrespected the marriage by having a 'female' friend.
Mimi says neighbors and even her own son warned her about a woman staying at her house while she was at work, someone whom Mimi had never met. Mimi goes on to detail physical fights and financial abuse allegedly by her husband, who she says was mishandling money she earned for bills.
But Remy has a completely different view of what ended their marriage. He claims that Mimi's social media fame is what ended their relationship. For more information on the story view the video below.
Lovely Mimi Nail Prices
Nails Salon
At Lovely Nails in Capitol Heights, Maryland, full nail sets start at $20. A basic manicure-pedicure? $30. But this nail salon is not the place to get a quick polish and go. No way. Lovely Nails is the domain of Lovely. For more information on this please click here.
Lovely Mimi Surgery
In 2013, Mimi did a breast implant and butt enlargement surgery in fulfillment of her dreams.
Lovely Mimi Book
Mimi partners up with National Bestselling Author Angela Stanton to give a raw, riveting account of what it takes to survive. Reality Television Star "Lovely MiMi" from Love and Hip Hop Atlanta Season 6. She gives us a look into her personal life, the good, the bad, and the ugly on how she made her claim to fame.
Lovely Mimi Before Plastic Surgery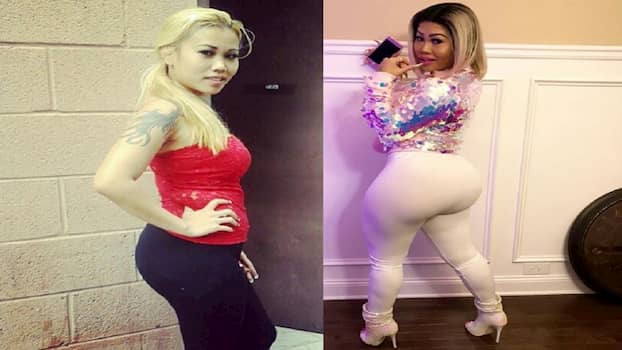 This is Lovely Mimi Frequently Asked Questions
Who is Mimi?
Mimi is the online alias of Vietnamese-American nail salon owner, reality TV star, singer and social media sensation
How old is Mimi?
She was born on August 20, 1990. She is 29 years old as of 2019.
How tall is Mimi?
The famous star stands tall at a height that is currently under review.
Is Mimi married?
Mimi hitched her longtime boyfriend, Remy in the year 2010. Lovely is divorcing her husband.
How much is Mimi worth?
Her fortune is valued at $100,000.
How much does Mimi make?
Being a famous social media star Lovely earns an average salary from her career. Although she has not disclosed to the public the actual figure of her salary. This information will updated as soon as it is available.
Where does Mimi live?
She resides in Atlanta.
Is Mimi dead or alive?
She is still alive and in good health.
Where is Mimi now?
Lovely is a nail salon owner, reality TV star, singer and social media sensation.
What happened to Mimi?
Mimi was arrested in North Carolina and charged with felony drug possession.
Lovely Mimi Instagram
---
We endeavor to keep our content True, Accurate, Correct, Original and Up to Date.
If you believe that any information in this article is Incorrect, Incomplete, Plagiarised, violates your Copyright right or you want to propose an update, please send us an email to informationcradle@gmail.com indicating the proposed changes and the content URL. Provide as much information as you can and we promise to take collective measures to the best of our abilities.
---