Martin Sheen Biography
Martin Sheen is an American actor he first became known for his roles in the films The Subject Was Roses in 1968 and Badlands in 1973 and later achieved wide recognition for his leading role in Apocalypse Now in 1979 and in 1999–2006, as President Josiah Bartlet in the television series The West Wing. At the San Sebastián International Film Festival Sheen has won the Best Actor award for his performance as Kit Carruthers in Badlands, and a nomination for the BAFTA Award for Best Actor in his portrayal of Capt. Willard in Apocalypse Now.
Sheen has worked with film directors including Richard Attenborough, Francis Ford Coppola, Terrence Malick, David Cronenberg, Mike Nichols, Martin Scorsese, Steven Spielberg as well as Oliver Stone. In 1989, Sheen received a star on the Hollywood Walk of Fame. Sheen has won a Golden Globe and two Screen Actors Guild awards on television, for playing the role of President Josiah Bartlet in The West Wing and an Emmy for guest starring in the sitcom Murphy Brown. He portrayed Uncle Ben in The Amazing Spider-Man directed by Marc Webb in 2012.
Martin Sheen Age
Ramón Gerard Antonio Estévez was born on August 3, 1940, and is 79 years as of 2019.
Martin Sheen Family
Sheen was born in Dayton, Ohio, and was the son of Mary-Ann born in 1903 and died in 1951 and Francisco Estévez Martínez his father. Brown Street in the South Park neighborhood is where Sheen grew up. He was one of ten children nine boys and a girl. Sheen's mother died when he was eleven years old and the children faced the possibility of living in an orphanage or foster homes. With the assistance of the Holy Trinity Catholic Church in Dayton the family was able to remain together.
Sheens father Francisco Estévez Martínez was born in 1898 and died in 1974. He was born in Salceda de Caselas, Galicia, Spain. They moved to Dayton in the 1930s, where his father was a factory worker/machinery inspector at the National Cash Register Company. The family lived in Bermuda on St. John's Road, Pembroke, due to the nature of his father's work, where five of his brothers were born.
Sheen showed interest in acting at a young age, but his father disapproved of his interest in the field. Sheen borrowed money from a Catholic priest and moved to New York City in his early twenties, hoping to make it as an actor despite his father's opposition.He adopted his stage name, Martin Sheen, from a combination of the CBS casting director, Robert Dale Martin, who gave him his first big break and the televangelist archbishop, Fulton J. Sheen. He knew the name bothered his father though.
Martin Sheen Wife
On December 23, 1961, Sheen married Janet Templeton. The couple has four children, three sons and a daughter, all of whom are actors: Emilio, Ramón, Carlos, and Renée. Carlos decided to change his name when he began acting calling himself Charlie Sheen. He Anglicized his first name to take his surname from his father's stage name. Sheen has played the father of sons Emilio Estevez and Charlie Sheen in various projects. In The War at Home Sheen played Emilio's father, in the Custody of Strangers and The Way. Sheen played Charlie's father in Wall Street, No Code of Conduct, two episodes of Spin City and Anger Management.
Martin Sheen Net Worth
Sheen has an estimated net worth of 50 million Dollars and is the 55 Richest Actors Alive in 2019.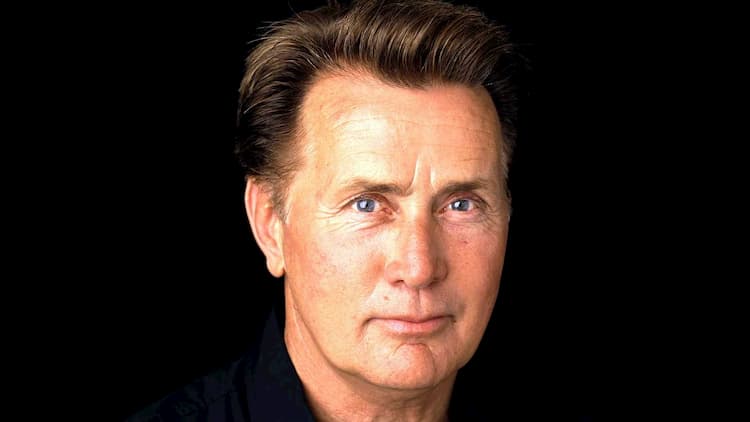 Martin Sheen Charlie Sheen
Carlos decided to change his name when he began acting calling himself Charlie Sheen. He Anglicized his first name to take his surname from his father's stage name. Sheen has played the father of sons Emilio Estevez and Charlie Sheen in various projects. Sheen played Charlie's father in Wall Street, No Code of Conduct, two episodes of Spin City and Anger Management.In the 1993 movie Hot Shots! Charlie and his father jointly parodied their respective previous roles Part Deux when their river patrol boats passed each other, at which point they both shouted, "I loved you in Wall Street!" in a 1987 film they both starred in as father and son.
In an episode of Two and a Half Men, Sheen also appeared as a guest star playing the father of Charlie's neighbor Rose and another as guest star Denise Richards's father; at the time that episode aired, Richards was married to Charlie. Martin also played a "future" version of Charlie in a Visa commercial. Martin has played other characters with his children.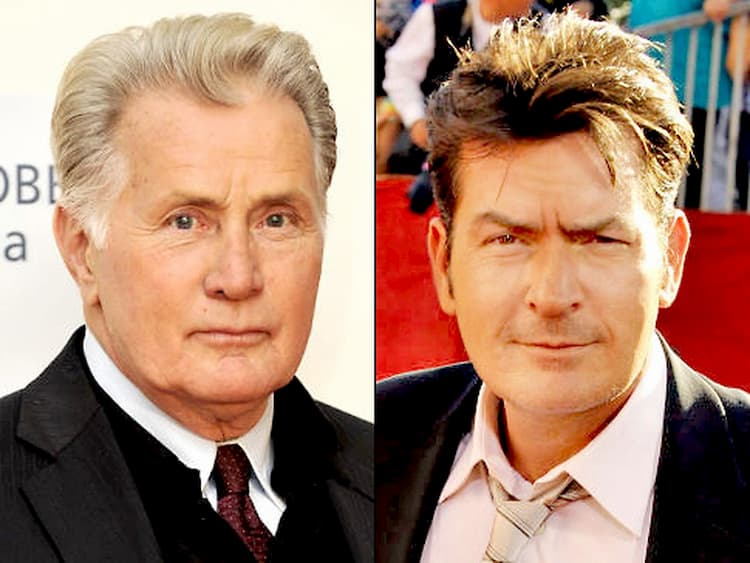 Martin Sheen Career
Sheen was greatly influenced by the actor James Dean. Together with other actors in hopes that a production would earn him recognition they developed a theatre company. Sheen made an appearance in "Nightmare", an episode of the television science fiction series The Outer Limits in 1963. He co-starred in the Broadway play The Subject Was Roses in 1964 he later reprised his role in the 1968 film of the same name, and was nominated for a Golden Globe Award for Best Supporting Actor. In 1966, Sheen also starred in the television production Ten Blocks on the Camino Real, an adaptation of Tennessee Williams' play Camino Real directed by Jack Landau and presented by NET, a PBS predecessor.
During the 1960s and early 1970s, Sheen honed his skills as a guest star on a number of popular television series, including My Three Sons in 1964, Flipper in 1967, The F.B.I. in 1968, Mission: Impossible in 1969, Hawaii Five-O in 1970, Dan August in 1971, The Rookies in 1973, Columbo in 1973 and The Streets of San Francisco in 1973. He also had a recurring role as "Danny Morgan" on Mod Squad in 1970–1971. Sheen was increasingly focusing on television films and motion pictures in the early 1970s.
In the 1970, Sheen portrayed Dobbs film adaptation of Catch-22. He then co-starred in the controversial Emmy Award-winning 1972 television film That Certain Summer, said to be the first television movie in America to portray homosexuality in a sympathetic light. His next important feature film role was in 1973, when he starred with Sissy Spacek in the crime drama Badlands, playing an antisocial multiple murderer. Sheen has stated that his role in Badlands was one of his two favorites, the other being his role as a U.S. Army special operations officer in Apocalypse Now. Sheen appeared opposite David Janssen in "Such Dust As Dreams Are Made On", in 1973, the first pilot for the television series Harry O.
In the television movie The California Kid in 1974, Sheen portrayed a hot rod driver and that same year received an Emmy Award nomination for Best Actor in a television drama for his portrayal of Pvt. Eddie Slovik in the television film The Execution of Private Slovik. From an incident that occurred during World War II of the only U.S. soldier to be executed for desertion since the American Civil War, where the film told the story based on it.
In November 2010, Sheen was cast as Uncle Ben in Sony's 2012 reboot of the Spider-Man film series, The Amazing Spider-Man, directed by Marc Webb.
Sheen has performed voice-over work as the narrator for the Eyewitness series and as the "real" Seymour Skinner in the controversial Simpsons episode "The Principal and the Pauper." Sheen played the role of the Illusive Man in the highly acclaimed video game Mass Effect 2 in addition and the sequel, Mass Effect 3. Martin Sheen is also the host of In Focus, a television program whose Facebook page claims airs on PBS affiliate stations on Public Television, but in fact does not, as reported in the Washington Post on December 27, 2012 by the company's spokesperson.
In 2009, Sheen travelled to Mexico City to star in Chamaco with Kirk Harris, Alex Perea, Gustavo Sánchez Parra and Michael Madsen. Sheen filmed Stella Days in County Tipperary, Ireland, in 2010, near the birthplace of his mother. The director was Thaddeus O'Sullivan while Irish actor Stephen Rea also starred.
Sheen appeared as Captain Oliver Queenan, a commanding officer who is watching an undercover cop in Martin Scorsese's The Departed. Using their combined real and stage names, Martin Sheen and son Ramon Estevez created the Warner Bros.-affiliated company, Estevez Sheen Productions. is the Way, is the company's latest film written and directed by Sheen's son Emilio Estevez who also stars in the film as Martin's on-screen son, who dies while hiking the Camino de Santiago. Renée, Sheens daughter, also has a part in the film. Martin's character that was an American doctor, driven by sadness, leaves his Californian life and embarks on the 800km pilgrimage from the French Pyrenees to Spain's Santiago de Compostela himself, with his son's ashes. The Way premiered at the 2010 Toronto International Film Festival.
Sheen appeared in the Irish Film Stella Days directed by Thaddeus O'Sullivan, along with IFTA award-winning actress Amy Huberman. Sheen plays parish priest Daniel Barry, whose love of movies leads him to help set up a cinema in Borrisokane. In Netflix's Grace and Frankie, Sheen plays a starring role from 2015–present.
Martin Sheen Movies
2019 Princess of the Row as John Austin
2018 Come Sunday as Oral Roberts
2016 Popstar: Never Stop Never Stopping as Himself
2016 Rules Don't Apply as Noah Dietrich
2015 Trash as Father Juilliard
2015 Badge of Honor as Captain Richards
2015 The Vessel as Father Douglas
2014 Bhopal: Prayer for Rain as Warren Anderson
2014 Selma as Frank Minis Johnson
2014 Ask Me Anything as Glenn Warburg
2012 Seeking a Friend for the End of the World as Frank Petersen
2012 The Amazing Spider-Man as Ben Parker
2011 Stella Days as Daniel Barry
2011 The Double as Tom Highland
2010 The Way as Thomas Avery
2009 Echelon Conspiracy as Raymond Burke
2009 Love Happens as Burke's Father-in-Law
2009 Imagine That as Dante D'Enzo
2009 The Kid: Camacho as Dr. Frank Irwin
2008 A Single Woman
2008 Man in the Mirror as 9 roles
2007 Talk to Me as E.G. Sonderling
2007 Bordertown as George Morgan
2007 Flatland: The Movie as Arthur Square
2006 The Departed as Oliver Queenan
2006 Bobby as Jack Stevens
2004 Jerusalemski as sindrom
2003 Mercy of the Sea as Frederik
2003 The Commission as Dep. Atty. Gen. Nicholas Katzenbach
2002 Catch Me if You Can as Roger Strong
2001 O as Coach Duke Goulding
Martin Sheen Documentaries
Narator
2017 The Home Front: Life in America During World War II
2016 Is O.J. Innocent? The Missing Evidence
2015 Unity
2015 American Hercules: Babe Ruth
2013 Messenger of the Truth
2013 Salinger
2013 The Second Cooler
2012 Death by China
2012 Who Do You Think You Are?
2011 Curiosity
2010 The Kennedy Detail
2010 The Spirit
2010 Return to El Salvador
2010 Pax Americana and the Weaponization of Space
2009 The End of Poverty?
2009 One Water
2008 Vietnam-American Holocaust
2008 They Killed Sister Dorothy
2008 Flower in the Gun Barrel
2007 Searching for George Washington
2006 Between Iraq and a Hard Place
2006 Who Killed the Electric Car?
2005 James Dean: Forever Young
2005 On the Line: Dissent in an Age of Terrorism
2004 Tell Them Who You Are
2004 Winning New Hampshire
2004 Learning to Sea
Martin Sheen TV Shows
2017 Anne of Green Gables: Fire & Dew as Matthew Cuthbert
2017 Anne of Green Gables: The Good Stars as Matthew Cuthbert
2016 L.M. Montgomery's Anne of Green Gables as Matthew Cuthbert
2015- present Grace and Frankie as Robert Hanson
2014 The Whale as Thomas Nickerson
2012-2014 Anger Management as Martin Goodson
2007 Studio 60 on the Sunset Strip as Radio Host
2005 Two and a Half Men as Harvey
2002 Spin City as Ray Harris / Ray Crawford
1999–2006 The West Wing as President Josiah Bartlet
1999 Total Recall 2070 as Praxis
1998 Babylon 5: The River of Souls as A Soul Hunter
1997 Hostile Waters as Aurora Skipper
1997 The Simpsons as Sergeant Seymour Skinner
Frequently Asked Questions About Martin Sheen
Who is Sheen?
Martin is one of American best-known and loved actor.
How old is Martin?
Sheen is 79 as of 2019. He was born in 1940
How tall is Sheen?
Not Available
Is Sheen married?
Martin is married to his lovely wife Janet Sheen.
How much is Martin worth?
Not Available
How much does Sheen make?
Martin
Is Sheen dead or alive?
Martin is still alive and in good health.
Martin Sheen Twitter
Martin Sheen Instagram
---
We endeavor to keep our content True, Accurate, Correct, Original and Up to Date.
If you believe that any information in this article is Incorrect, Incomplete, Plagiarised, violates your Copyright right or you want to propose an update, please send us an email to informationcradle@gmail.com indicating the proposed changes and the content URL. Provide as much information as you can and we promise to take corrective measures to the best of our abilities.
---