Mashonda Tifrere Biography
Mashonda Tifrere is an American singer who comes from Boston, Massachusetts. In the 2000s, she was featured on several songs by various hip hop artists. Apart from her music, she is also known for appearing in the first season of VH1's reality show Love & Hip Hop: New York in 2011. Tifrere is the ex-wife of record producer Swizz Beatz. 
She was once signed to her ex-husband's label Full Surface, under the aegis of J Records. Her debut album, January Joy, was released in 2005. She also has two mixtapes to her name, "The Renovation Series" (2009) and "Love, Mashonda" (2012).
Mashonda Age
Tifrere is 41 years old as of 2019. She was born on 9 January 1978 in Boston, Massachusetts, United States.
Mashonda Height, Weight and Body Measurements
Mashonda stands at a  height of  5′ 4″ (163 cm) & weight Not Known. She has a slim body shape. The famous singer has black eyes and her hair is black in color. Her other body measurements are currently under review.
Mashonda Music
Tifrere began her singing in the late 90s and signed a publishing deal with Warner Chapel Music in 1998. She wrote for singer Monifah and worked with Full Force before signing a recording contract with Columbia Records in '99.
In the same year, Mashonda was featured in "Girl's Best Friend", rapper Jay-Z's single which was a soundtrack to the film Blue Streak and produced by Swizz Beatz. She then featured next on rapper Eve's song "Gotta Man", from her debut studio album Let There Be Eve…Ruff Ryders' First Lady, also produced by Beatz.
January Joy, her debut studio album, was produced by Kanye West, Beatz and Raphael Saadiq and released in November 2005 in Japan. The singles "Back of da Club", co-written and featuring Beatz and "Blackout" featuring Snoop Dogg, supported the album.
Her first mixtape, The Renovation Series was released in March 2009. The songs "Intrigued" and "Catastrophe" were released via her website that was launched in February 2011.
Mashonda Instruments
Years Active: 1998–present
Genre: R&b, Soul
Instrument: Vocals
Labels: J, Full Surface, (former)
Mashonda and Alicia Keys | Mashonda and Swizz Beatz | Mashonda and Son
Tifrere was married to Swizz Beatz (real name: Kasseem Dean) from 2004 to 2008. Their divorce was completed in May 2010 citing irreconcilable differences. The two had gotten into a relationship in 1998 and in 2000, their first attempt in having a baby ended in a stillbirth. They, however, share a son by the name Kasseem Dean, Jr., born in 2006.
Beatz is now married to hip hop singer Alicia Keys and the three of them co-parent Tifrere's son. Tifrere and Keys are really close but as she explains it, it took a lot of work and putting aside her ego to work things out with her ex for the sake of her son.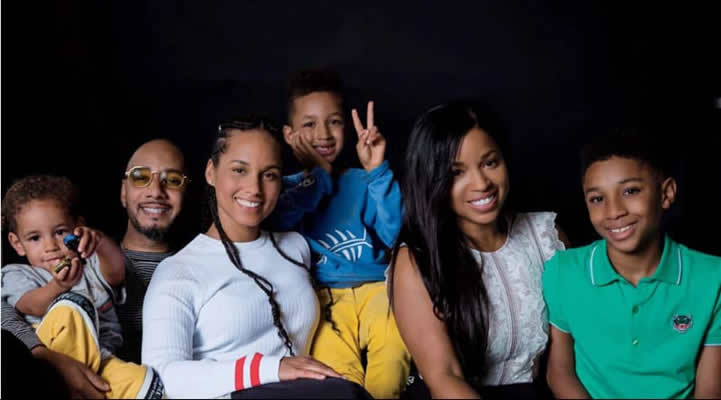 Mashonda Net Worth | How much money does Mashonda have?
40-year-old Mashonda has taken the No. 1 spot on People With Money's top 10 highest-paid singers for 2019 with an estimated $96 million in combined earnings. he American singer-songwriter has an estimated net worth of $275 million. Mashonda owes her fortune to smart stock investments, substantial property holdings, lucrative endorsement deals with CoverGirl cosmetics.
She also owns several restaurants (the "Fat Mashonda Burger" chain) in Washington, a Football Team (the "Boston Angels"), has launched her own brand of Vodka (Pure Wondermashonda – US). Not to mention, She is tackling the juniors market with a top-selling perfume (With Love from Mashonda) and a fashion line called "Mashonda Seduction".
Mashonda Dating | is Mashonda married?
Tifrere is quite secretive when it comes to her personal life but when asked about her relationship with the producer, Michael Honablue, she said that they have a really good thing.
Mashonda Book
In 2018, the Boston singer wrote and released a book titled: Blend: The Secret to Co-Parenting and Creating a Balanced Family.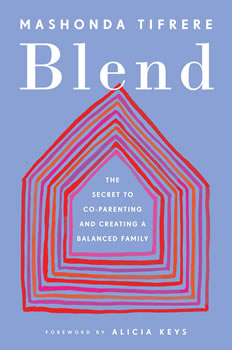 In the book, Tifrere talks of the journey from her painful separation and divorce in 2010 from hit DJ and producer Swizz Beatz to her now happy and harmonious co-parenting with him and his now-wife Alicia Keys.
She says, "Time has a way of healing things, but we also had to heal ourselves." The book serves as an advisory piece on harmonious co-parenting for your child's sake.
Keys and Swizz also contributed in the book's writing with Keys contributing in the foreword and Beatz writing a chapter.
Mashonda Songs
Blackout – January Joy · 2005
Back of da Club – January Joy · 2005
Touch Me – January Joy · 2005
Ghetto Love – Swizz Beatz Presents G.H.E.T.T.O. Stories · 2002
Hold Me – January Joy · 2005
Leave the Block Alone – January Joy · 2005
Ask Of You – January Joy · 2005
Leave the Block – R&B, Volume 5
Why I Love You – January Joy · 2005
I Like That You Can't Take That Away From Me – Take the Lead · 2006
Welcome to Harlem – R&B, Volume 19
Lonely – January Joy · 2005
Used To – January Joy · 2005
Step Into My World – January Joy · 2005
Girlfriend – January Joy · 2005
It's OK – January Joy · 2005
The World Is Ours – January Joy · 2005
Thank You – January Joy · 2005
No One Else – January Joy · 2005
Blackout feat Snoop Dogg
You Know My Name · 2011
Mashonda Twitter
Mashonda Instagram
Mashonda Interview
---
We endeavor to keep our content True, Accurate, Correct, Original and Up to Date.
If you believe that any information in this article is Incorrect, Incomplete, Plagiarised, violates your Copyright right or you want to propose an update, please send us an email to informationcradle@gmail.com indicating the proposed changes and the content URL. Provide as much information as you can and we promise to take corrective measures to the best of our abilities.
---