Who Are MDC 3 Dancers? MDC 3 Biography and Wiki
MDC 3 is an American dance group which consists of dancers Madison Smith, Emma Mather, and Diego Pasillas. The dancers emerged the winners of NBC's world of  Dance television show season 4 finale which aired on 12th August beating out three acts made up of older and more experienced dancers. The trio caught the judges' eyes since the very begging with their stunningly emotional performance. They told the story of three people tangled in a love triangle.
MDC 3 Background
The dance group was founded by Mathers Dance Company which was established by Shannon Mathers in 2009 and has been managed by world-renowned choreographer Shannon Mather ever since. According to the company's website, the company has been the home of some of the industry's best dancers throughout the years, and they train aspiring dancers from ages 5 to 18.
The Mather's dance company focuses on making their dancers equipped and confident, so they train dancers in jass, musical theater, ballet, pointe, lyrical, contemporary, hip-hop, tap, and Latin ballroom dancing through technical training with the faculty. All three dancers have been with Mather Dance Company for many years, but Madi has been there the longest. She has been with the company since she was 7 years old.
MDC 3 Members Ages and Birthdays
Diego and Madison are both 17 years old, and Emma is 15 years old.No further details are revealed about their background or the actual dates of their birth at the moment. We are reviewing this section and we will update you once the details are found.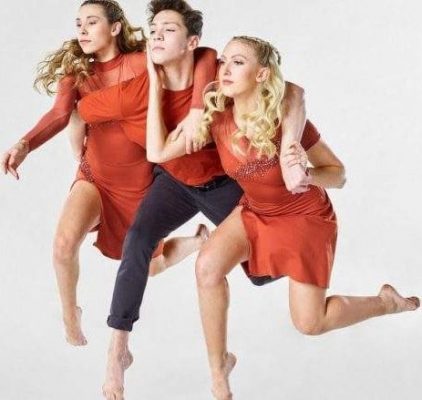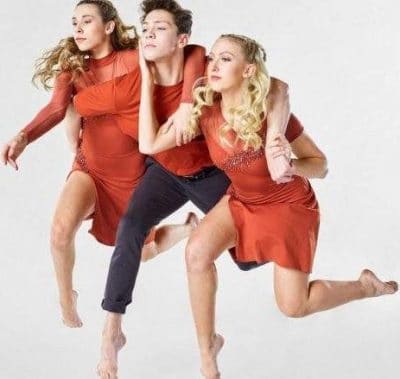 MDC 3 Members Family, Parents and Siblings
This information is under review at the moment we will update you soon.
MDC 3 Members Net Worth
Madison, Emma, and Diego have not revealed their net worth. They are simple people and never like to attract public attention by publicly displaying their wealth. All that is known is that they went home with $1 million prize money after winning the world of the dance show.
MDC 3 Members Career
According to their official Instagram account, each of the three young dancers would like to become professional dancers, touring with artists like Rihanna in the future. They each shared what they believe makes their group standout on the Instagram page in March, with Madison saying that is "our storytelling and our ability to make the audience connect to our emotions through our movement."
Emma said that what makes them unique is "our lifts and the way we thread through our partnering," and Diego said that it is their "chemistry we have with each other." The group has been dancing together for years, having danced their first trio in 2014.
Diego wants to be a professional dancer and "go on a world tour with a big name recording artist," and Emma said her goal was to "dance on tour with a recording artist."
World of Dance Season 4
World of Dance is an American reality competition television series executive produced by Jennifer Lopez. The first two seasons were hosted by Jenna Dewan. The third and fourth season was hosted by  Scott Evans. The series features dance performers, including solo acts and larger groups, representing any style of dance, competing for a grand prize of $1 million. The contestants are given marks by judges Jennifer Lopez, Ne-Yo, and Derek Hough.
The series premiered on NBC on May 30, 2017. On April 27, 2020, it was announced that the series fourth season would premiere on May 26, 2020.
World of Dance Season 4 Contestants
Listed below are The upper division groups:
Avant Garde Collective, Urban Dance group from Amsterdam, Netherlands
CBAction, Street Dance group from Cordoba, Argentina
Geometrie Variable, Tutting trio from Montpellier, France
Indigenous Enterprise, Native American Dance quartet from Phoenix, AZ
Jake & Chau, Contemporary duo from San Jose, CA
Jefferson y Adrianata, Salsa duo from Cali, Colombia
Josh & Erica, Urban Dance duo from Los Angeles, CA
Kurtis Sprung, Contemporary Dancer from Caroga Lake, NY
Luca & Alessandra, Latin Ballroom duo from Sicily, Italy
Oxygen, Urban Dance crew from Maastricht, Netherlands
Pumpfidence, Heels Dance group from Los Angeles, CA
Show Stopper Miami, Jazz Funk group from Miami, FL
Styles & Emma, Ballet duo from Rochester, NY
The Rise, Hip-Hop group from Gilbert, AZ
The Williams Fam, Hip-Hop quartet from Vallejo, CA
UPeepz, Urban Dance group from Manila, Philippines
MDC 3 Social Media Contacts
Twitter
Facebook
Youtube
Tiktok
Website
Related Biographies.
You may also like to read the Bio, Career, Family, Relationship,  Body measurements, Net worth, Achievements, and more about:
Reference:
We acknowledge the following websites that we have referenced as we were writing this article.
Wikipedia
IMDB

FaceBook
Twitter
Instagram and
Youtube
Other Famous Musicians and Entertainers