Melina Kanakaredes Biography
Melina Kanakaredes (Melina Eleni Kanakaredes Constantinides) is an American actress known for her roles in U.S. primetime television dramas as Dr. Sydney Hansen in Providence (1999–2002) and as Detective Stella Bonasera in CSI: NY (2004–2010), and on the American daytime television drama series Guiding Light as Eleni Andros Cooper (1991–1995).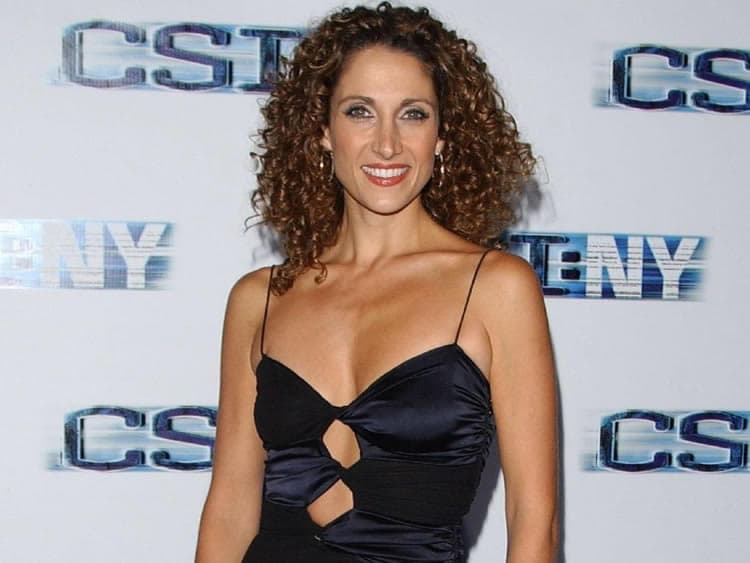 Melina Kanakaredes Age
Kanakaredes was born on April 23, 1967, in Akron, Ohio, United States. She is 51 years old as of 2018.
Melina Kanakaredes Family
Kanakaredes was born and raised by her parents Harry Kanakaredes (father) and Connie Temo (mother) in Akron, Ohio. Her father was an insurance salesman while her mother was a candy company owner.
Melina Kanakaredes Husband
Kanakaredes married her husband Peter Constantinides a former restaurant consultant on September 6, 1992. The couple has two daughters, Zoe and Karina Eleni. Kanakaredes and her husband owned the "Tria Greek Kuzina" in Powell, Ohio, but it has since closed.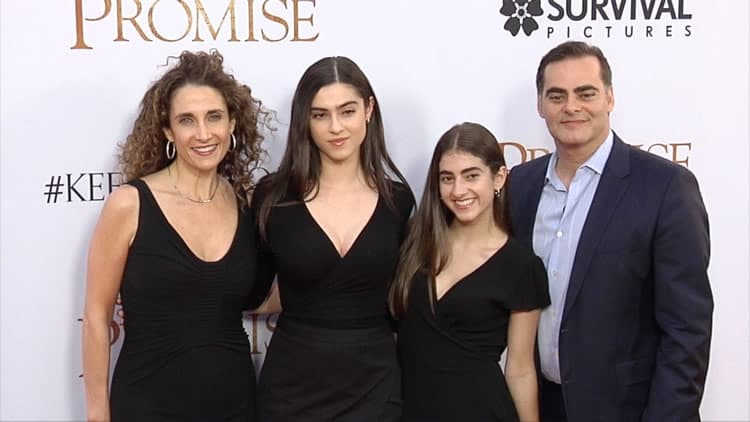 Melina Kanakaredes Daughters / Children
Kanakaredes and her husband Constantinides have two daughters, Zoe Constantinides Born on May 23, 2000, and Karina Eleni Constantinides born in 2003.
Melina Kanakaredes Career
At age 8, Kanakaredes made her stage first appearance in a production of Tom Sawyer at Weathervane Playhouse in Akron, Ohio. She graduated from the Firestone High School in Akron.
She attended Ohio State University for a short time, and then transferred to Point Park College in Pittsburgh, Pennsylvania, where she performed roles in the professional theatre scene there, including the role of Mary Magdalene in Jesus Christ Superstar at Pittsburgh Musical Theater. She graduated from Point Park in 1989 with a Bachelor of Arts degree in theater arts.
Kanakaredes's first appearance in television role was on the daytime drama Guiding Light, originating the role of Eleni Andros Cooper from 1991 to 1995. She was nominated twice for a Daytime Emmy Award for her performance portraying Eleni.
Her most high-profile roles on television were as the series protagonist Dr. Sydney Hansen on Providence, which ran for five seasons between 1999 and 2002, and as Det. Stella Bonasera on the CBS drama series CSI: NY. Kanakaredes left CSI: NY in 2010, after appearing in six seasons on the program.
Her other television credits include NYPD Blue (in a recurring role as reporter Benita Alden during that show's second season), Due South, Oz, The Practice, MTV's The Ben Stiller Show, and a Hallmark Hall of Fame adaptation of the Anne Tyler novel Saint Maybe.
Kanakaredes's film appearances include The Long Kiss Goodnight as Trin and 15 Minutes playing Nicolette Karas, the girlfriend of Robert De Niro's character. She was considered for the lead role in My Big Fat Greek Wedding but had to turn it down due to her pregnancy. She played the role of the Greek Goddess Athena in Percy Jackson and the Olympians: The Lightning Thief and starred in the 2013 drama Snitch alongside Dwayne (The Rock) Johnson.
Melina Kanakaredes Net Worth
Kanakaredes's net worth is estimated to around 10 million dollars.
Melina Kanakaredes Movies
| Year | Title | Role |
| --- | --- | --- |
| 1987 | Carts | |
| 1994 | Bleeding Hearts | Daphne |
| 1996 | | Trin |
| 1999 | Dangerous Beauty | Livia |
| 1998 | Rounders | Barbara |
| 2001 | 15 Minutes | Nicolette Karas |
| 2010 | Percy Jackson & the Olympians: The Lightning Thief | Athena |
| 2013 | Snitch | Sylvie Collins |
Melina Kanakaredes TV Shows
Year

Title

Role

1991–1995

Guiding Light

Eleni Andros Cooper

1995

Due South

Victoria Metcalf

1995

New York News

Angela Villanova

1995

NYPD Blue

Benita Alden

1997

Leaving L.A.

Libby Galante

1997

Andrea Wexler

1998

Oz

A.D.A. Marilyn Crenshaw

1998

Saint Maybe

Rita

1999–2002

Providence

Dr. Sydney Hansen

2004

CSI: Miami

Detective Stella Bonasera

2004–2010

CSI: NY

2005

Into the Fire

Catrina / Sabrina Hampton

2015

Hawaii Five-0

Special Agent Kathy Millwood

2015

Extant

Dorothy Richter

2016

Notorious

Dana Hartman

2018

The Resident

Dr. Lane Hunter
Melina Kanakaredes Awards
Year

Association

Category

1994

Daytime Emmys

Outstanding Younger Actress in a Drama Series

1995

Outstanding Supporting Actress in a Drama Series

2000

TV Guide Awards

Favorite Actress in a Drama
Melina Kanakaredes Instagram
Melina Kanakaredes Twitter
Melina Kanakaredes Facebook
 Melina Kanakaredes Interview
Tell us a bit about your character, Dr Lane Hunter?
Lane is a world-renowned oncologist, she has three clinics in the Atlanta area under her name and she is uber successful, very powerful. She is also the mentor to Conrad, and I think she was very attending when he was first starting. So she is a flawed, interesting, powerful character who tends to make lives, she is going to take risks with her medicine and her practices to save their lives.
What journey does she go on as the season unfolds?
I mean here is the thing, I don't know how far you guys have gotten there. There is, she is appealing and interesting to me as an actor because she is unlike any other character I have played. Where she makes some fatal flawed decision, and she is… does become one of the more villain-esk characters on the show. Which is so fun to play, not necessarily someone I want to be in my personal life… which is so great about being an actor! And that's why this show is so much… interesting in showing the human flawed side of people in the world of medicine.
What makes Resident different from other medical shows? Particularly as it's not your first?
Well, this is a new age and a new day. People are instantly getting gratification on their phones, and uncovering the reality of what's happening in the world in 30 seconds or less. So along with the escape of the entertainment part of this, this is a drama series meant to entertain. It is showing the business side of medicine. Every time I get a new episode or read the script, I go "what.. I have no idea this is happening!".
I think sometimes, we as human beings look at doctors as these amazing people that are not flawed in any way, and they are godlike and whatever they say we should do. The truth is we need to pay attention. What happened for me in a positive light was that as soon as I started reading, getting to know the material and understand the show and where it came from. I realised…Oh my gosh, there is so much we don't know about this world and the business side of the world and how fun to be on the show that uncovers a new way of telling a story. Unlike Providence, where everything was beautiful and ended beautifully. And Syd Hansen was an amazing heroic character, which I loved to play.