Miguel Marquez Biography
Miguel Marquez is a national correspondent for CNN, currently based in CNN's New York Offices.
Miguel Marquez Education
He holds a Bachelor of Arts degree in political science from the University of New Mexico and an Associate of Arts degree from New Mexico Military Institute. He studied has a master's degree in international affairs from Columbia University.
Miguel Marquez Age
He was born on 3 September 1967 in Santa Rosa, New Mexico, United States. He is 52 years old as of 2019.
Miguel Marquez Wife
He is a supporter of gay marriage. He has not opened up about his relationships, it is not known if he is married or in a relationship.
Miguel Marquez  WNBC | ABC | CNN
He was a researcher for the Congressional Research Service in Washington, D.C. He began his reporting career at WNBC in New York, covering the daily events of the city. He then moved to KSAZ in Phoenix, AZ where for three years he was a general assignment reporter.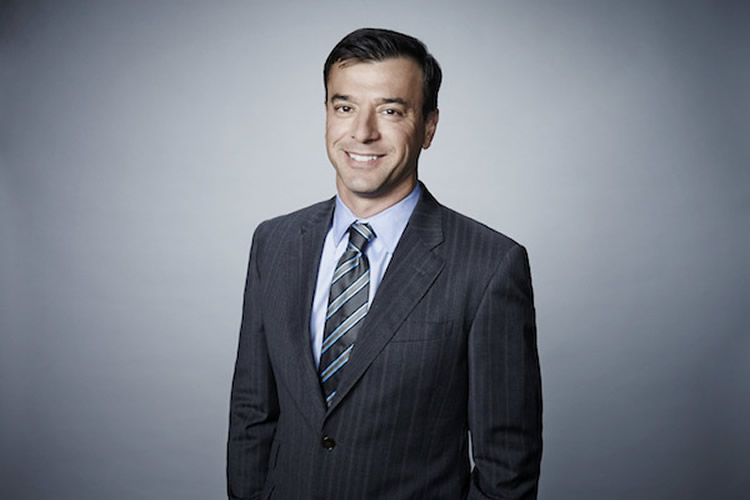 He then worked for ABC News in London and Los Angeles, reporting on the anti-government protests in Bahrain, during which he was beaten by riot police, the Norway bombing and children's camp massacre, and the struggle for Libya from both Tripoli and Benghazi. He was the only TV reporter present for a major Marine operation in Now Zad, Helmand Province in Afghanistan.
He also covered the offensive to regain control of the strategic city of Marja also in Helmand Province. He traveled to Iraq and covered the conflict at the height of the insurgency and the US-led surge strategy that followed. His ABC's report on the US targeted killing of Al Qaeda in Iraq leader Abu Musab al-Zarqawi made him nominated for an Emmy award.
He debuted at CNN in April 2003, as the anchor for CNN Headline News based in CNN's world headquarters in Atlanta. He moved to Los Angeles in June 2003 and covered everything from wildfires to the first Michael Jackson trial for CNN.
He led CNN's coverage while in police custody, reporting in the midst of rioting and unrest in Baltimore in the aftermath of Freddie Gray's death. He covered all the trials and the federal investigation into the Baltimore police force. He accepted a Golden Nymph Award in 2016 on behalf of CNN, at the Monte-Carlo Television Festival for its coverage of Baltimore in 2015.
During the 2016 presidential election, he provided coverage reporting on the protests at the Democratic National Convention, the battleground race for Pennsylvania and the expectations of Trump supporters after he won the contentious race.
Miguel Marquez Net Worth | Miguel Marquez Salary
He ears a good salary from his TV career although it is not known how much. He has an estimated net worth of around $ 5 million.
Miguel Marquez Twitter
Kevin Sabet Joins Miguel Marquez and Trish Regan on CNN
Miguel Marquez Interview
Interview of the Week: Miguel Márquez Márquez, Governor of Guanajuato.
Source: infrastructuremexico.com
This week, Mexico Infrastructure & Sustainability Review spoke to Guanajuato Governor Miguel Márquez Márquez, who told us about the automotive sector's investment in Guanajuato real estate and the advice he would give to the next administration to bolster the state's growth.
Q: What would you consider the highlights of your administration regarding new investment?
A: During this administration, we have consolidated Guanajuato as the biggest automotive cluster in Latin America. We have manufacturing facilities belonging to assembly plants such as Mazda, Honda, GM, and OEMs such as Ford and Volkswagen, while Toyota will shortly finalize the construction of its new venture in the country. By 2020, we expect Guanajuato will be the main vehicle producer in Mexico and Latin America.
In terms of Foreign Direct Investment (FDI) we had projected a total of US$5 billion by the end of the administration but we will close our six-year period with almost US$13 billion in new projects. Consequently, we have had a great impact on the state's unemployment rate, driving it to 3.5 percent, which is above the national average of 3.1 percent. Guanajuato has recently been among the main states regarding job creation and by the end of the administration, we will have generated 300,000 new positions. Only in 2017, 62,000 new jobs were created, leading to an average of 50,000 new positions per year.
Q: How have you helped Guanajuato become a pinnacle of the automotive industry in Mexico?
A: Human capital has been key to the development of Guanajuato. We are now the leading state in terms of training and in the opening of academic slots due to the industry's talent demand. At the same time, educational institutions are gradually adapting their programs based on what companies require and our offering of robotics, nanotechnology, aeronautics and pharma engineers has increased considerably.
We have also worked extensively to ensure new investments have strong support. We wanted to close the administration with seven new industrial parks and the end result was 27 and an additional offering of 2,000ha of available space. We are growing beyond the traditional industrial corridor, offering companies new areas in the north and south of the state where there is more available talent looking for job opportunities. We are taking the industry to the employee, instead of trying to take the employee to the industry.
Q: Considering Guanajuato's 2040 vision, what advice would you give to the next administration to maintain the state's growth momentum?
A: Creating and maintaining the trust of new investors should be a priority. Our administration was built on trust and delivering on our promises regardless of the contracts we might sign. Especially in an uncertain environment, the best thing we can offer companies is confidence regarding their investment, no matter what. Furthermore, we must consider ourselves as account managers, which means that we must follow up on any relationship we establish with new investors. We are allies and partners throughout the lifetime of their investment and not just while the plant is being built.
Education must also be at the top of the list for the new administration. The government must continue supporting academic institutions and incentivizing the establishment of dual-education programs. At the same time, we must not lose our logistics competitiveness. By the end of the year, we will deliver the Celaya railway bypass and in our 2040 plan, we foresee the construction of another bypass in Irapuato.
Similarly, the government must focus its efforts on the development of an integrated mobility strategy that includes a passenger train for people that travel from one city to another on a daily basis. We also met with Hyperloop One in Los Angeles to learn about their project to build a hyperloop train that would go from Mexico to Queretaro, Leon, and Guadalajara. We will pass that information to the new administration.