Mitch McConnell Biography
Mitch McConnell (Full name – Addison Mitchell McConnell Jr.) is an American politician serving as Kentucky's senior United States Senator and as Senate Majority Leader. He was was born on February 20, 1942, in Sheffield, Alabama, U.S.A. McConnell is the longest-serving Republican U.S. Senate leader and as Kentuckian Senator in history. He is also the second Kentuckian Senator to lead his party in the Senate.
McConnell has been re-elected five times since 1984 when he was first elected to the Senate as a member of the Republican Party. McConnell was chairman of the National Republican Senatorial Committee during the 1998 and 2000 election cycles. He was elected as the Majority Whip in the 108th Congress and then re-elected in 2004. McConnell held the post of Senate Minority Leader from November 2006 until 2015 when he became Senate Majority Leader after Republicans took control of the Senate.
Mitch McConnell Snubbed | Bobby Rankin
Senator McConnell was snubbed by Bobby Rankin, a friend of late Congressman Elijah E. Cummings. The incident which has gone viral via a video clip happened during the late Congressman's memorial on October 24, 2019, at the Capitol. The man in a navy suit, who had been working his way down the line of leaders gathered in the front line was fast approaching and McConnell is seen to stick his right arm out in anticipation of a handshake.
Instead of stopping to acknowledge McConnell, though, the video showed the man walking straight past the Republican senator to address House Speaker Nancy Pelosi (D-Calif.). While the man and Pelosi chatted, a stoic McConnell stared ahead, clasping his hands in front of him. The man, Bobby Rankin later clarified that the act had nothing to do with Cummings.
Mitch McConnell 9/11 Responders
Mitch McConnell agreed to meet with a group of 9/11 first responders on June 25, 2019, just more than a week after wondering on Fox & Friends why Jon Stewart was all "bent out of shape" over the issue.
This meeting was confirmed to the press – the New York Post broke the story – by John Feal, the 9/11 recovery worker whose FealGood Foundation is a leading advocate for the workers. Feal told CBS News that McConnell would meet with a group of responders at 4 pm that Tuesday.
At issue was the reauthorization of legislation to continue funding health care for the responders and recovery workers who have been beset with cancers, lung disease and other illnesses in the 18 years since the attack. The fund was set to expire in 2020.
Mitch McConnell Political Career
McConnell turned into an understudy for Senator John Sherman Cooper in 1964 and furthermore helped Senator Marlow Cook. He rose to wind up Deputy Assistant Attorney General under President Gerald R. Passage. He was chosen to end up the Jefferson County Judge and Executive and in 1981 he was rechosen once more. In 1984, Mitch started running for U.S. Senate against the Democratic officeholder, Walter Dee Huddleston, who around then was running his second time.
Luckily, McConnell won the decision by just a slim edge of 0.4% making him the main Republican Senate challenger to win a race that year. His prosperity was mostly ascribed his viable arrangement of TV battle programs. The 1990 decisions accompanied an extreme challenge against a previous civic chairman who he crushed by 4.4%. In 1996, he vanquished Steve Beshear by 12.6% again utilizing his interesting however successful TV crusade programs.
In 2002 he was rechosen again winning against Lois Combs Weinberg by 29.4% which made him the Republican hopeful with the biggest lion's share in Kentucky history. Despite the fact that the 2008 decisions were intense for McConnell, he, in any case, figured out how to vanquish Bruce Lunsford by a 6% edge. In 2014, he crushed his adversary by 56.2% to 40.7%, which gave him a triumph edge of 15.5%.
For a congressperson who was at first known for his logic and moderate thoughts, he has since become increasingly liberal and dynamic. Beyond question, he is a knowledgeable and achieved representative who has turned into the longest-serving Kentucky congressperson in US history continuously 2018.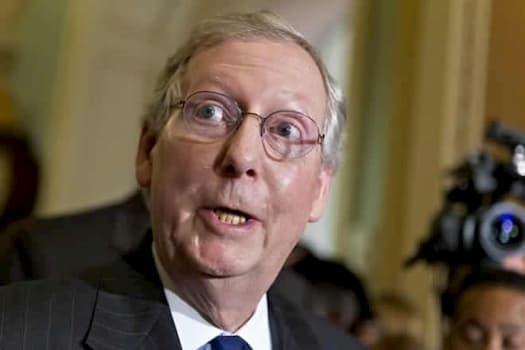 Mitch McConnell Approval Rating
The approval ratings of the Republican Senator, Mitch McConnell, have kept dwindling; 38% (Approve) 47% (Disapprove) 15% (Don't know/No opinion) 1% (Margin of error).
Mitch McConnell Social Security
McConnell said that any deal to reform entitlements like Social Security and Medicare will have to be bipartisan with both parties signing on to entitlement reforms to help get the deficit under control. Democrats are opposed to any entitlement changes.
Mitch McConnell Age
Born February 20, 1942, in Sheffield, Alabama, U.S.A., McConnell is Kentucky's senior United States Senator and as Senate Majority Leader. He is a member of the Republican Party. McConnell is 77 years old as of 2019.
Mitch McConnell Wife | Mitch McConnell Children
In 1968, McConnell married his first wife, Sherrill Redmon. Together they had three children. Porter McConnell, Elly McConnell, and Claire McConnell. The couple divorced in 1980 after which Sherrill Redmon became a feminist scholar at Smith College and director of the Sophia Smith Collection.
He later married his current wife Elaine Chao, who is the current secretary of state for Transport, and the former Secretary of Labor under George W. Bush. McConnell and his second wife Chao have no children.
Mitch McConnell Net Worth
As of 2014, the median net worth of Congresspersons was $456,522. In 2018, to rank among the top 50 wealthiest members of Congress, a member required a net worth of at least $7.5 million. McConnell's net worth is estimated at nearly $27 million by the Center for Responsive Politics.
Mitch McConnell Turtle
Turtlehead is a term that was coined by left-wing activists when they showed up at a Kentucky restaurant where  McConnell was eating on a Saturday to publicly embarrass him for his stance on the current border crisis. It insinuates that he looks like a turtle.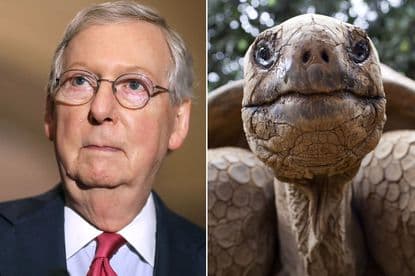 Mitch McConnell Young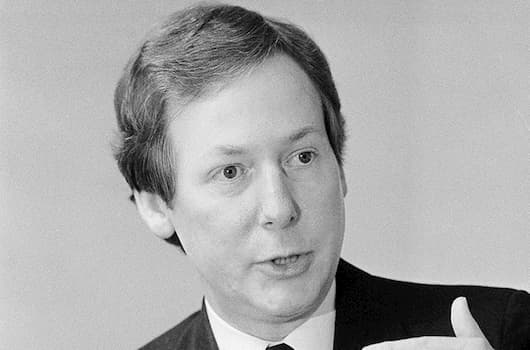 Mitch McConnell Contact | Address
Washington
Russell Senate Office Building,
317 Delaware Ave NE,
Washington, DC 20510, USA
Mitch McConnell.Phone No.- (202) 224-2541
Web: www.mcconnell.senate.gov
Kentucky
Bowling Green, KY
Federal Building, 241 East Main Street – Room 102, Bowling Green,
KY 42101
Phone: (270) 781-1673
Mitch McConnell Election
McConnell has already declared his candidature for the 2020 Kentucky Senatorial race. The declaration of his intention clearly shows that even at the age of 77 years, he's not about to retire just yet.
Mitch McConnell Committees
Committee on Agriculture, Nutrition, and Forestry
Subcommittee on Rural Revitalization, Conservation, Forestry, and Credit
Subcommittee on Domestic and Foreign Marketing, Inspection, and Plant and Animal Health
Subcommittee on Hunger, Nutrition and Family Farms
Committee on Appropriations
Subcommittee on Agriculture, Rural Development, Food, and Drug Administration, and Related Agencies
Subcommittee on Commerce, Justice, Science, and Related Agencies
Subcommittee on Defense

Subcommittee on Energy and Water Development
Subcommittee on Military Construction and Veterans' Affairs, and Related Agencies
Subcommittee on State, Foreign Operations, and Related Programs
Committee on Rules and Administration
Select Committee on Intelligence (Ex officio)
Mitch McConnell Emotional Tribute | Staff
McConnell gave a moving tribute to the outgoing  Deputy Chief of Staff Don 'Stew' Stewart on the floor of the Senate.
Mitch McConnell FAQs.
What does Mitch McConnell do in the Senate?
He is the Senate Majority Leader.
Who was Mitch McConnell's first wife?
Sherrill Redmon.
What does the Majority Leader of the Senate do?
He drives his party's agenda in the Senate and also acts as the Party's spokesman.
Who holds the majority in the Senate?
The Republican Party.
Mitch McConnell Twitter
Mitch McConnell Instagram