Natascha Mcelhone Biography and Wiki
Natascha McElhone born (Natasha Abigail Taylor) is a British actress. She started her career in the theatre. She had starring roles in Richard III and A Midsummer Night's Dream at the Open Air Theatre, Regent's Park, London, and in The Count of Monte Cristo and The Cherry Orchard at the Haymarket Theatre, Leicester.
McElhone made her television debut in the BBC's Bergerac in 1991 and was seen in an episode of Absolutely Fabulous in 1992. Her first major box office role came in 1996 with Surviving Picasso, which required a full-frontal scene with co-star Anthony Hopkins. She also appeared in 1998's The Truman Show with Jim Carrey. She had leading roles in The Devil's Own, Ronin, and Solaris.
She co-starred in the NBC miniseries Revelations in 2005. She starred in a 2006 West End production of Honour at the Wyndham's Theatre. She then accepted a leading role in the Showtime cable television series Californication as Karen.
McElhone co-starred in a 2013 adaptation of Romeo and Juliet, as Juliet's mother, Lady Capulet. In 2015, McElhone starred as Sarah Churchill in the Royal Shakespeare Company's production of Helen Edmundson's Queen Anne. In February 2016, she was cast in ABC's political drama Designated Survivor.
Natascha McElhone Age
Natascha McElhone is 50 years old as of 2020. She was born on 14 December 1969 in Walton-on-Thames, Surrey, England. McElhone celebrates her birthday on 14 December every year. Her birth sign is Sagittarius.
Natascha McElhone Height
The famous actress stands tall at a height of 5′ 8″ (1.73 m).
Natascha McElhone Education
Moving on to her academics, McElhone attended St. Mary's Hall School for Girls, an independent boarding school in Brighton, Sussex. She graduated from the London Academy of Music and Dramatic Art in 1993.
Natascha McElhone Parents and Siblings
She is the daughter of Noreen McElhone (mother) and Michael Taylor (father). Her parents divorced when she was 2. She is also the stepdaughter of Roy Greenslade. Her mother (Noreen) is of Irish descent. McElhone has an older brother named Damon Taylor. He's a movie scriptwriter who lives in Los Angeles.
Natascha McElhone Husband
Natascha McElhone was married to plastic surgeon Dr. Martin Hirigoyen Kelly on 19 May 1998. They had three sons Theodore who was born in 2000, Otis who was born in May 2003, and Rex, who was born in October 2008, five months after Kelly's death.
Kelly died at the age of 43 on 20 May 2008, a day after his 10th wedding anniversary. He was found slumped in the doorway of his family's home by a fellow doctor, who had him rushed to Chelsea and Westminster Hospital. A post-mortem exam revealed the cause of death to have been dilated cardiomyopathy.
Natascha McElhone Boyfriend, Who is Natascha McElhone Dating?
Natascha McElhone and David Duchovny were in an on-screen matchup in Californication(2007). Natascha has not gone public with her relationship, it is not publicly known whether she is married or in a relationship. Her partner will be updated as soon as possible.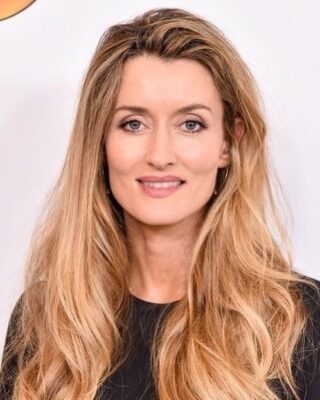 Natascha McElhone Net Worth
Natascha McElhone has an estimated net worth of $5 million as of 2020. This includes her assets, money, and income. Her primary source of income is her career as a Television Personality.
Through her various sources of income, Natascha has been able to accumulate a good fortune but prefers to lead a modest lifestyle.
Natascha McElhone Measurements and Facts
Here are some interesting facts and body measurements you should know about Natascha.
Natascha McElhone Bio and Wiki
Full Names: Natasha Abigail Taylor
Popular As: Natascha McElhone
Gender: Female
Occupation / Profession: Actress
Nationality: British
Race / Ethnicity: White
Religion: Not Known
Sexual Orientation: Straight
Natascha McElhone Birthday
Age / How Old?: 50 years old as of 2020
Zodiac Sign: Sagittarius
Date of Birth: 14 December 1969
Place of Birth: Walton-on-Thames, Surrey, England
Birthday: 14 December
Natascha McElhone Body Measurements
Body Measurements:32-24-33 inches
Height / How Tall?: 5 feet 8 inches (1.73 m)
Weight: 52 kg (115 lbs)
Eye Color: Blue
Hair Color: Light Brown
Shoe Size: 10 US
Dress Size: 4 US
Bra Size: 36B (US) / 80B (EU)
Waist Size: 24 in / 61 cm
Hip Size: 33 in / 84 cm
Natascha McElhone Family and Relationship
Father (Dad): Michael Taylor
Mother: Noreen McElhone
Siblings (Brothers and Sisters): Brother Damon Taylor
Marital Status: Widow
Husband/Spouse: Dr. Martin Hirigoyen Kelly (Deceased)
Dating / Boyfriend: Under review
Children: Three sons Theodore, Otis, and Rex
Natascha McElhone Networth and Salary
Net Worth: $5 million as of 2020
Salary: Under Review
Natascha McElhone Tattoos
McElhone has a beautiful tattoo on her wrist which also looks like a band. Her tattoo was clearly visible in her movie "Californication." There may be a meaning added to her tattoo, but she has not revealed the actual purpose and reason she had done the tattoo.
Natascha Mcelhone Book
After her husband's sudden death, McElhone continued to write letters to him, sometimes documenting the daily trivia of life but also dealing with how she and their young children were coping with their loss. These letters and diary entries formed the basis of her book After You: Letters of Love, and Loss, to a Husband and Father. The book was published in July 2010.
Natascha Mcelhone Feet
Mcelhone has beautiful Feet according to her many photos.
Natascha Mcelhone Movies and TV Shows
Natascha Mcelhone Movies
1996: Surviving Picasso
1997: The Devil's Own
1997: Mrs Dalloway
1998: The Truman Show
1998: What Rats Won't Do
1998: Ronin
2000: Love's Labour's Lost
2000: Contaminated Man
2002: Laurel Canyon
2002: FeardotCom
2002: Killing Me Softly
2002: City of Ghosts
2002: Solaris:
2004: Ladies in Lavender
2005: Guy X
2006: Big Nothing
2008: The Secret of Moonacre
2008: Blessed:
2010: The Kid
2013: The Sea
2013: Romeo and Juliet:
2014: Believe
2016: Mr. Church:
2016: London Town
Natascha Mcelhone TV Shows
1990: The Ruth Rendell Mysteries
1991: Bergerac
1994: Absolutely Fabulous
1994: Minder
1994: Cadfael
1994: A Breed of Heroes
1996: Karaoke
1996: Cold Lazarus
2003: The Other Boleyn Girl
2005: Revelations
2007: The Company
2007–2014: Californication
2009: 10 Minute Tales
2010: Thorne: Sleepyhead
2015: Saints & Strangers
2016–2017: Designated Survivor
2018: The First
Frequently Asked Questions About Natascha McElhone
Who is Natascha Mcelhone?
Natascha is a British actress. She started her career in the theatre. She had starring roles in Richard III and A Midsummer Night's Dream at the Open Air Theatre,
How old is Natascha Mcelhone?
McElhone is 50 years old as of 2020. She was born on 14 December 1969 in Walton-on-Thames, Surrey, England.
How tall is Natascha Mcelhone?
The famous actress stands tall at a height of 5′ 8″ (1.73 m).
Is Natascha Mcelhone married?
McElhone married plastic surgeon Dr. Martin Hirigoyen Kelly on 19 May 1998. They had three sons Theodore who was born in 2000, Otis who was born in May 2003, and Rex, who was born in October 2008, five months after Kelly's death.
Details about her love life are still under review. We will let you know when she gets in a relationship or when we discover helpful information about her love life.
How much is Natascha Mcelhone worth?
She has an estimated net worth of $5 million as of 2020. This amount has been accrued from her leading roles in the entertainment industry.
Where does Natascha Mcelhone live?
Because of security reasons, She has not shared her precise location of residence. We will immediately update this information if we get the location and images of her house.
Is Natascha dead or alive?
She is alive and in good health. There have been no reports of her being sick or having any health-related issues.
Where is Natascha Now?
She is still an active participant in the creative entertainment industry, Natascha was a cast member of Designated Survivor premiered on ABC in 2016, it was primed to be one of the largest network TV shows around. Natascha played a vital role in the show, which grew considerably and took on a very interesting arc.
Natascha did not depart from the show due to creative differences, a problem with production, or the writers getting rid of her character because she isn't compelling enough. For Natascha, it's because she got an opportunity on another program, Hulu's The First.
Natascha Mcelhone Social Media Contacts
Natascha McElhone does not have an Instagram account.
Instagram
Facebook
Youtube
Tiktok
Website
Related Biographies.
You may also like to read the Bio, Career, Family, Relationship,  Body measurements, Net worth, Achievements, and more about:
Reference:
We acknowledge the following websites that we have referenced as we were writing this article.:
Wikipedia
IMDB
FaceBook
Twitter
Instagram and
Youtube
Natascha McElhone Interview on appearing in Queen Anne
Source: www.theguardian.com
Did you know much about Sarah Churchill before taking on the role?
Natascha Mcelhone: No, not at all. I read Ophelia Field's biography of her that was recommended to me. Also, we went to Blenheim Palace and Kensington. We did a lot of research – it was a real treat to delve into a period of history that I knew very little about.
How did your impression of Sarah develop over the course of your research?
Natascha Mcelhone: There's something that Godolphin [the lord chancellor] says about her in one of his letters – that she really is a much better person than she lets people know … She apparently destroyed all her letters to her husband and to Anne that were tender and about love, but kept the more probing and demanding letters about politics and business. I think she was madly in love with John Churchill – it was a real love affair between them. Perhaps that's her only redeeming quality. She was kind of dreadful really – just utterly relentless in her pursuit of power and control. All that stuff comes from a place of fear on some level.
She has a line where she says she has known what it is to be poor …
Natascha Mcelhone: Yes. But that's quite an old narrative isn't it? An excuse for getting away with murder … She's great fun to play, though.
You come from a family of journalists and you published a book, After You, in 2010. Do you have any plans to write for the stage or screen?
Natascha Mcelhone: Funnily enough, I wrote a script with my stepdad (Guardian journalist Roy Greenslade) earlier this year. It's about another fabulous historical figure. It's set at the time of Elizabeth I but in Ireland, not England. I'm still working on it. Apart from that, I've been so busy with my kids. Getting them to write is a mission! My own writing feels like an indulgence for the moment. But that won't last for ever.
Now that you've made your RSC debut …
Natascha Mcelhone: … yes, a bit late in the day!
… do you have particular Shakespearean roles in your sights?
Natascha Mcelhone: I missed playing Juliet, but I have a fantasy about doing a version of Romeo and Juliet where it's a divorced set of parents who have found real love for the first time in their lives and they shirk all their responsibilities in a slightly adolescent way. It's their teenage kids who are quite conservative and end up being the Montague/Capulet force. So it's inverted. I've always thought that would be really fun. I'm not sure who to commandeer to write it.
But proper Shakespeare? Probably Cleopatra; it's one of the most extraordinary parts. I love Shakespeare. It's a real treat to be in his theme park. I'm staying next to the church where he's buried. It's been great being at the RSC. I'd always thought I'm not very good at being in an institution and obeying rules, but actually it's been really liberating, perhaps because it's a new play. There's something rather lovely about helping give birth to something that no one's seen yet. It's been really joyous.
You made a British film, London Town, earlier this year. It's set against the backdrop of the 70s punk scene.
Natascha Mcelhone: I worked on it for three days and crammed in all my scenes. It was great, I loved it. I ran in to record a song. I play this rather tragic mother who has decided that she might still have a punk career. She leaves her kids in order to pursue it. It's rather hopeless really…
So you sing a punk song?
Natascha Mcelhone: Yeah! We were in a real squat, a fantastic location. It was quite guerrilla filming. I love throwing it all together on a shoestring. I sang a Blondie song.
Which one?
Natascha Mcelhone: Oh gosh, I can't remember. You've got me. One of the lesser-known ones … Ah, my brain's too full of verse.
So quite a contrast to Queen Anne …
Natascha Mcelhone: Yes, swigging my bottle of vodka and fagging up with my 13-year-old son. It was really good fun. And lovely to shoot something in London. Filming has become synonymous with travelling, so it was nice to be at home.
I have to ask you about this Jeremy Beadle panto that you once worked on at City Varieties in Leeds. You were an assistant stage manager for it? I read about it in an interview …
Natascha Mcelhone: Don't read interviews! You journalists! Why do I bang on about that? I should be burying that. I must get away from the pantomime thing … I can't remember not wanting to act. One of my earliest childhood memories is being at the Citz in Glasgow, watching a friend of my parents in a pantomime. I remember going backstage and just thinking, "Oh yeah, this is where I'm going to live." I wish I could say it was the first time I saw Ibsen's Ghosts or watched Chekhov. But no, it was some rip-roaring pantomime that set me off.
Natascha Mcelhone Interview Video
---

We endeavor to keep our content True, Accurate, Correct, Original and Up to Date.
If you believe that any information in this article is Incorrect, Incomplete, Plagiarised, violates your Copyright right or you want to propose an update, please send us an email to informationcradle@gmail.com indicating the proposed changes and the content URL. Provide as much information as you can and we promise to take corrective measures to the best of our abilities.
---