Oliver Platt Biography
Oliver Platt James is an American actor born in Canada on 12 January 1960. Oliver has appeared in several notable films and TV series and achieved nominations for a Golden Globe award, Emmy and Screen Actors Guild Awards.
Oliver Platt's Age
The "Chicago Med" star was born on January 12, 1960 in Windsor, Canada. He his 59 years old as of 2019.
Oliver Platt's Family
Oliver was born into the family of Sheila Maynard and Nicholas Platt, an American couple living in Canada at the time. His mother worked as a clinical social worker in Islamabad, while his father Nicholas, was diplomat who served as the U.S ambassador to Pakistan, Zambia and the Philippines.
Oliver has two brothers:  an older brother by the name Adam Platt, who was a New York Magazine restaurant critic and a younger brother by the name Nicholas Platt Jr. Oliver's family moved to the United States when he was just three months old.
Oliver Platt Wife
In September 12, 1992, Oliver married Mary Camilla Bonsal Campbell in Kittery Point. This is what Oliver said about his focus on film more than theater.
"I've got a wife and three kids, so film is just the most viable thing for me right now. I still love the theater, but the commitment in time and energy to do live theater is so great, and, frankly, the financial rewards are just not as attractive. When you have a family, you have to think about those things."
Oliver Platt's Children
Oliver is a father of three: Lilly Platt is his oldest daughter born in 1995, followed by his son George, who was born in 1997, and Clare who was born in 1999 is his youngest daughter.
Because of his family, Oliver returns home frequently reason being that his family doesn't have to follow him to his filming locations.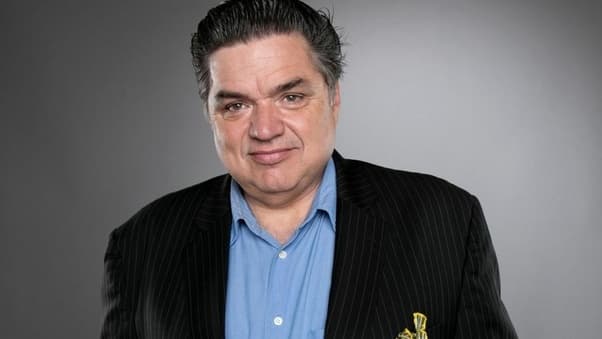 Oliver Platt's Movies and TV Shows
Movies
Year

Title

Role

1988

Married to the Mob

Ed Benitez

Working Girl

Lutz

1989

Crusoe

Mr. Newby

1990

Flatliners

Randy Steckle

Postcards from the Edge

Neil Bleene

1992

Beethoven

Harvey

Diggstown

Fitz

1993

The Temp

Hartsell

Indecent Proposal

Jeremy

Benny & Joon

Eric

The Three Musketeers

Porthos

1995

Tall Tale

Paul Bunyan

Funny Bones

Tommy Fawkes

1996

Executive Decision

Dennis Cahill

A Time to Kill

Harry Rex Vonner

1998

Dangerous Beauty

Maffio Venier

Bulworth

Dennis Murphy

The Impostors

Maurice

Dr. Dolittle

Dr. Mark Weller

Simon Birch

Ben Goodrich

1999

Lake Placid

Hector Cyr

Three to Tango

Peter Steinberg

Bicentennial Man

Rupert Burns

2000

Ready to Rumble

Jimmy King

Gun Shy

Fulvio Nesstra

2001

Don't Say a Word

Dr. Louis Sachs

2002

Liberty Stands Still

Victor Wallace

Ash Wednesday

Moran

2003


2003

Pieces of April

Jim Burns

Hope Springs

Doug Reed

2004

Kinsey

Herman B Wells

2005

The Ice Harvest

Pete

Casanova

Paprizzio

2007

The Ten

Marc Jacobson

Martian Child

Jeff

2008

Frost/Nixon

Bob Zelnick

2009

Wonder Woman

Hades (voice)

Year One

High Priest
Oliver's TV Series
| | | |
| --- | --- | --- |
| Year | Title | Role |
| 1987 | The Equalizer | Norm Jameson |
| 1988 | Miami Vice | Speed Stiles |
| 1990 | Wiseguy | Unknown |
| 1995 | The Infiltrator | Yaron |
| 2000–2001 | Deadline | Wallace Benton |
| 2001–2005 | The West Wing | White House Counsel Oliver Babish |
| 2003–2007 | Queens Supreme | Judge Jack Moran |
| 2004–2006 | Huff | Russell Tupper |
| 2007 | The Thick of It | Malcolm Tucker |
| 2007 | The Bronx Is Burning | George Steinbrenner |
| 2007–2008 | Nip/Tuck | Freddy Prune |
| 2009–2011 | Bored to Death | Richard Antrem |
| 2010–2013 | The Big C | Paul Jamison |
| 2012–2018 | American Experience | Narrator |
| 2014 | Fargo | Stavros Milos |
| 2014 | The Good Wife | R.D. |
| 2014–2017 | Sofia the First | Everburn (voice) |
| 2015 | Bessie | Carl Van Vechten |
| 2015–present | Chicago P.D. | Dr. Daniel Charles |
| 2015–present | Chicago Fire | Dr. Daniel Charles |
| 2015–2017 | Modern Family | Martin |
| 2015–present | Chicago Med | Dr. Daniel Charles |
| 2017 | Chicago Justice | Dr. Daniel Charles |
Oliver Platt Chicago Med
In the television series Chicago Med, Oliver portrays the character of Dr. Daniel Charles, who is the chief in the psychiatry department. He entitled with the task of helping other doctors with nuances of medicines and difficult patients.
Oliver Platt Year One
Year One is an adventure comedy film which was released in 2009. Platt appears in the film as the high priest.

Oliver Platt Young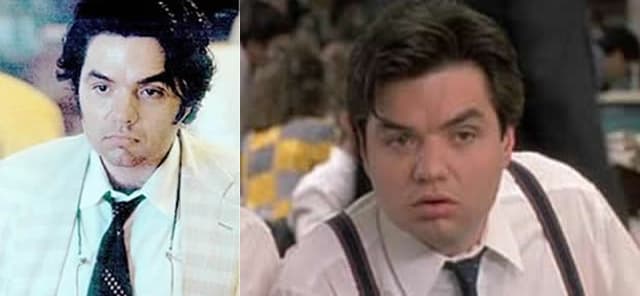 Oliver Platt Net Worth
Oliver has an estimated net worth of $4 million dollars.
Oliver Platt Height | How Tall is Oliver Platt?
Platt has a height of 1.92 m (6'3″).
Oliver Platt Facebook
Oliver Platt Instagram
Oliver Platt Twitter
Oliver Platt Interview