Pardison Fontaine Bio
Pardison Fontaine (Jordan Kyle Lanier Thorpe) is an American rapper and songwriter, His real name is Jordan Kyle Lanier Thorpe, he's best known for his hit single in 2018 "Backin It Up" which has peaked to number 40 on the Billboard Hot 100.
Pardison was raised by a God-fearing mom and was brought up in a Christian household, attending church four times a week was a very important part of his childhood. He was not allowed to listen to Rap music until his early teens, Being a member of his church choir he started singing at a young age but pardison fell in love with rap music after listening to a DMX mixtape but apart from DMX pardison grew up listening to Kanye West.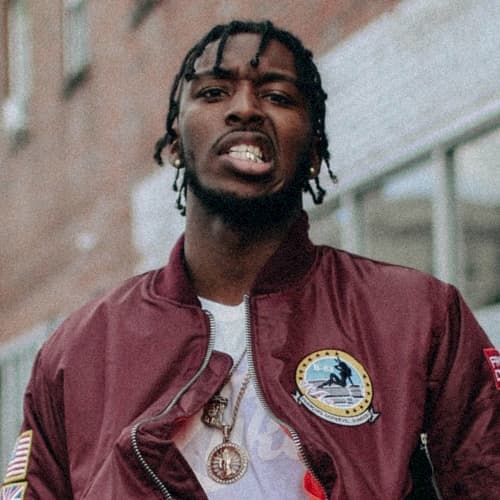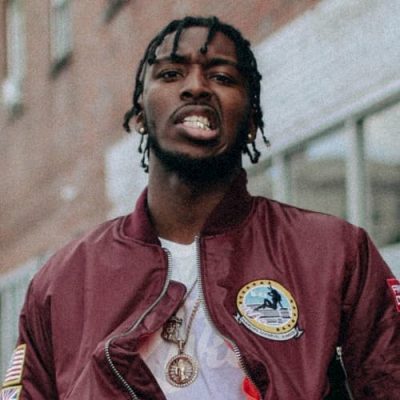 Pardison was a standout basketball player back in high school before venturing into music, he was pretty talented thus earning a full scholarship to play ball at the Wilmington's Goldey-Beacom College despite being a starter at the D-2 college he felt that he was never good enough.
Pardison wanted to do something that he had full control over and music became the answer. In August 2015, Fontaine released his debut mixtape, Not Supposed to Be Here. During 2017-18, he worked with rapper Cardi B for her debut album, Invasion of Privacy: co-writing 12 out of 13 tracks on the album.
In 2018, Fontaine co-wrote songs for rapper Kanye West's eighth studio album, Ye, such as Violent Crimes. In September 2018, he released the single "Backin' It Up" featuring Cardi B, which has reached number 40 on the US Billboard Hot 100 chart. They performed the song live for the first time at the 2018 BET Hip Hop Awards.
Pardison Fontaine Age|How Old Is Pardison Fontaine?
Pardison was born on 29 December 1989 and is currently 29 years old as of 2018.
Pardison Fontaine Height|How Tall Is Pardison Fontaine?
Pardison stands at an average height of 6 feet tall and 6 inches.
Pardison Fontaine Real Name
Pardison was born "Jordan Kyle Lanier Thorpe" to a God-fearing family.
Pardison Fontaine Girlfriend|Pardison Fontane Dating
There hasn't been information on the rapper's personal life or relationship yet but sources say that he had a short moment with Female rapper "Cardi B" even though he claims she's just a Long-time friend.
Pardison Fontaine Net worth|How Much Is Pardison Fontaine Worth?
His net worth is estimated at 100,000 dollars as of 2019.
Pardison Fontaine and Cardi B
Cardi B Reveals The Truth Behind Ghostwriting Claims. She has revealed the truth behind claims that she used ghostwriters for a number of songs on her new album 'Invasion Of Privacy'. The 'Bodak Yellow' rapper was under fire last week after fans resurfaced a video of an artist called Pardison Fontaine rapping the lyrics to her song 'Be Careful' back in 2014.
During a new interview with The Breakfast Club, Cardi B has revealed that Pardison doesn't write her songs but helps out in the studio. "Pardison is not a ghostwriter, he's a co-writer," she said when asked about the situation. "I credit him in all the songs that he been in … I'm putting my people on, you know what I'm saying? Atlantic noticed his working skills, they notice his music, they signed him too."
Pardison Fontane backin it Up
"Backin' It Up" is a song by Fontaine, featuring American rapper Cardi B. It was released along with its music video on September 20, 2018, by Atlantic Records. The song was written by Fontaine and Cardi B, and produced by J-Louis, Syk Sense, and Epikh Pro. It contains an interpolation of "Gettin' Some", with Shawnna, Too Short, Shorty B and Pee-Wee of The Dangerous Crew, and Xcel being credited as co-writers. Fontaine and Cardi B are long-time collaborators, having worked together on several songs. "Backin' It Up" was previewed at a 2018 MTV Video Music Awards afterparty that Cardi attended. It is the first song released from Fontaine's major-label debut EP.
Pardison Fontaine Songs
Backin' It Up
Be Careful (Cardi B song)
Best Life (song)
Bickenhead
Bodak Yellow
Crunch Time (Stefflon Don song)
Get Up 10
Ghost Town (Kanye West song)
Girls (Rita Ora song)
I Do (Cardi B song)

I Like It (Cardi B, Bad Bunny, and J Balvin song)
Money (Cardi B song
Money Bag (song)
No Limit (G-Eazy song)
Ring (Cardi B song)
She Bad
South of the Border (Ed Sheeran song)
Taki Taki (song)
Thru Your Phone
Violent Crimes (song)
Wouldn't Leave
Yikes (song)